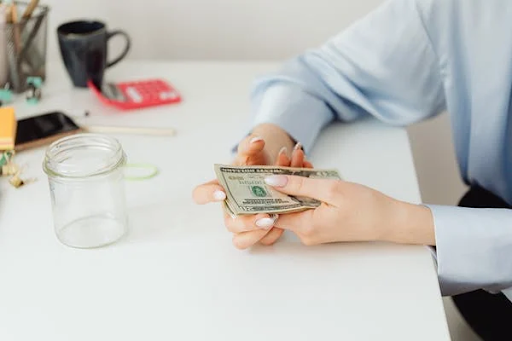 So, you're a stock trader on the lookout for the best analysis platform, huh? Well, you might have come across TC2000 in your search. 
But is it worth it? 
With its cutting-edge features and integrations with the company's brokerage service, TC2000 is a solid choice for intermediate and advanced traders focusing on stock and options trades. But as with any tool, it's not without its limitations. 
So, join me as we take a deep dive into our TC2000 review and find out if it's truly the best stock analysis platform out there.
About TC2000
It's a high-end option focused on charting and packed with all sorts of proprietary analysis tools and screeners. TC2000 even has its own brokerage firm. 
And if you're still on the fence, let me tell you this – TC2000 has been voted as the best analytical software under $500 for the last 24 years by Stocks & Commodities Magazine. Talk about a track record. 
TC2000 Features
Do you know how some charts look pretty but don't give you much information? Not TC2000. These bad boys are packed with customization options, making them easy for you to use and super helpful in your analysis. 
And that data box, talk about a game-changer. Just a simple click on any point of the chart, and boom, you got yourself a wealth of information like returns over time, annualized returns, and all the nitty gritty details like open, high, low, close, and indicator values.
You know how it goes. You're scrolling through the sea of indicators, and most just blend together. But with TC2000, you'll find that the indicators offered are actually useful. 
Instead of just being a bunch of formulas, TC2000's indicator compares one security's performance to another. It's not just quantity over quality here. You'll find indicators that are truly worth using.
With TC2000's custom formula feature, you can create your own indicators and alerts to help you make sense of all that data and decide if it's worth diving in deeper.
You can scan the market and find stocks that outperform the rest, all based on your criteria. By selecting your own ranking system and comparing it against other securities, you can narrow down your options and find the top performers in the market.
Other features include: 
TC2000 boasts an extensive library of over 100,000 stocks, options, and ETFs, providing you with a wealth of data to analyze and make informed decisions.

The platform's advanced charting capabilities allow you to customize and streamline your technical analysis, with real-time streaming data available for an additional charge.

The platform's eight pre-designed layouts, including the popular Sector Drilldown, offer a quick and easy way to organize your data and focus on the information that matters to you.

With unlimited watchlists and 80 pre-built layouts, you can easily keep track of your favorite stocks and monitor market trends.

The personal Notes feature allows you to keep track of your actions, thoughts, and observations, making it easy to refer back and analyze your past decisions.

TC2000's flexibility and customization options are among the best in the industry, allowing you to build intricate workflows, tabs, and pop-out windows to suit your individual needs.

The platform's mobile access feature allows you to stay connected and make informed decisions on the go, with access to your charts, watchlists, and settings from your mobile device.
How Much Does TC2000 Cost?
This software isn't messing around when it comes to pricing. It's competitive with all the other premium services, but it's a leader in its own right, with only TradingView offering a similar price point.
TC2000 offers a free basic option for charts and trendlines. But if you're looking for something more, the silver service is only $9.99 a month and unlocks some fancy features like indicators, watchlists, and trading. 
But, if you want the real deal, the Gold service, which includes scanning, multiple monitors, and alerts, is only $29.99 monthly. And for the ultimate experience, the Platinum service, which includes historical condition scanning and real-time scanning, is priced at a reasonable $89.98 per month.
So, the question is, do you want to settle for basic charts and trendlines, or do you want to step up your game with TC2000's Gold service? I mean, let's be real, $9.99 a month for the silver service just isn't worth it.
Pros and Cons of TC2000
 Pros
Unmatched charting capabilities

High attention to detail and passion from the development team

Powerful scanner

Efficient use of CPU and memory

User-friendly interface and easy setup
Cons 
Limited asset coverage (stocks only)

Desktop platform only

No backtesting capabilities
TC2000 Alternatives
When it comes to TC2000 alternatives, there are a few options to consider. One of them is Marketxls, which offers a unique feature that allows you to use Microsoft Excel to analyze stocks and track your trades. 
Then there's Trendspider, known for its advanced charting capabilities and real-time alerts. And lastly, Trade Ideas is a popular choice for traders looking for a comprehensive trading platform with a wide range of tools and features. 
Is TC2000 Worth it? 
If you're a day trader looking for a platform that offers top-of-the-line charting and scanning tools, TC2000 may be just what you need. 
Not only does it have a variety of cutting-edge features, but it also offers some pretty cool integrations with its own brokerage service. 
However, it's worth noting that it doesn't integrate with other brokerages, and market data costs aren't included in the subscription fee. 
But all in all, if you're looking for some of the best charting and scanning tools, you should sign up for TC2000.
---
Interesting Related Article: "The Advantages of Trading Forex with a Regulated Broker"