If your business is to remain competitive in its market for years to come, you have to constantly find ways to improve it. Should you ever begin to rest on your laurels in this instance, your company will soon become stale and, as a result, you'll find it difficult to attract customers and turnover a profit.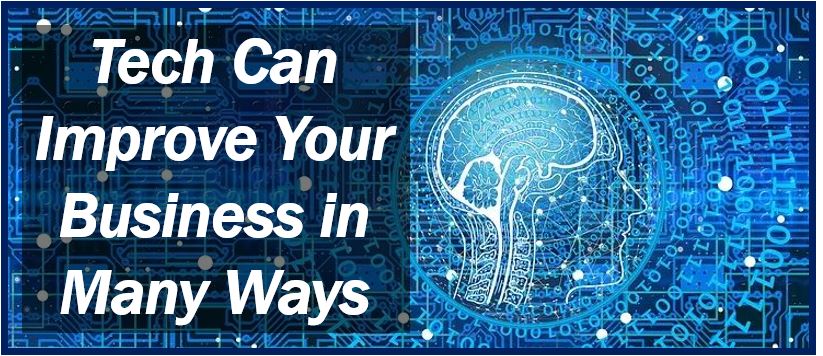 Fortunately, taking your company to the next level is easier than ever before thanks to the recent rise of certain technologies. To find three ways tech can be used to improve your business, be sure to read on.
Improved flexibility and communication
Having the flexibility to deploy your staff members around the globe yet still remain in close contact with them is a major benefit brought about by the rise of technology. Today, there's no need for your employees to operate in your workspace, simply because they have the ability to perform their daily tasks from wherever they see fit and remain in close contact with you as they do.
The cloud is one form of technology that you must embrace if you wish to improve your business's flexibility and collaboration. This tech will allow you and your employees to store and access work on a centralized platform, and it will allow you to work on projects with one another even when you're literally a world apart.
When you do embrace cloud-native technologies, however, just be sure to check out Kubernetes security best practices. This will help you to keep your IT infrastructure safe as you undergo your cloud migration.
Increased productivity
Your employees need to operate in a highly productive manner on a daily basis if they are to produce good work, meet their deadlines, and ultimately help you to turn over a profit. If your workforce productivity isn't at the level it should be at and could stand to be improved, you should turn to technology for assistance. There are a number of pieces of tech out there that are designed specifically to increase employee productivity, some of which include:
Centralized platforms
Calendar and schedule apps
Project management tools
Automation equipment
Payroll streamlining tech
Better security measures
Unfortunately, your business is always going to be a target of cybercrime. At any given moment, your systems could be infected with malware or your important data could be hacked into. Should this kind of trouble ever befall you, all of the hard work that you put into improving your business will all be for nothing, which is why you must resolve to fight cybercrime at all costs.
Fortunately, there are a host of different pieces of tech out there that will help you to do just that. Artificial intelligence systems, for instance, can be used to search for security flaws, prevent breaches, and deploy safety solutions in real time.
If you want your company to one day scale the heights of its industry, it's imperative that you put all of the above advice into practice right away. If you do, you'll be sure to improve your business in no time.
___________________________________________________
Interesting related article: "What is Productivity?"