Whether you're just starting out in the workforce or have been working for years, you need a bank to manage your finances. With so many banks to choose from, it can be overwhelming to decide which one is the best fit for your needs.
But if you live in Vietnam, a great bank suggestion is Techcombank.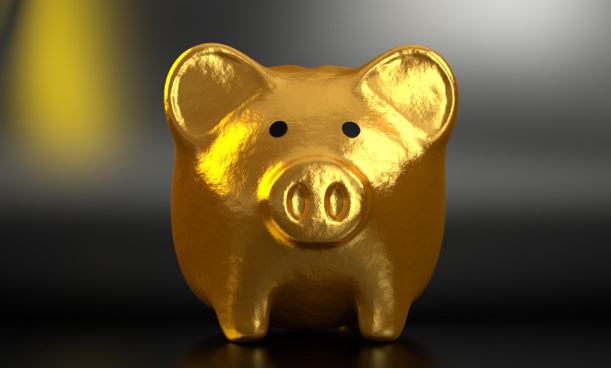 What is Technobank?
Techcombank is one of the well-established commercial banks in Vietnam. Its registered name is Vietnam Technological And Commercial Joint Stock Bank with thick red angle brackets as its logo. Established in 1993, the bank has grown tremendously over the years to become a game-changer in the country's banking sector. 
This bank has VTCBVNVXXXX as its swift code and has a total asset of nearly USD 30 billion according to its recent financial report. It is a huge improvement compared to how it started with a capital of around USD 800,000.
The bank is managed by its board of directors and executive team, led by Chairman Ho Hung Anh and CEO Jens Lottner. It has been recognized as Vietnam's "Best Bank" by prestigious international publications such as Euromoney and Asiamoney. 
Techcombank has also received numerous awards for its digital banking platform and corporate social responsibility initiatives. It is well-known for its top-notch internet banking and excellent customer service. 
Services and Products of Techcombank
Similar to other banks, Techcombank has a wide range of banking services. They have an award-winning online banking platform and well-praised 24/7 customer service that is both human-operated and automated.
As for financial products, they offer savings and investment options. They also have credit card openings and various types of loans. Below are the products Techcombank currently offers for Personal Banking.
Spend
Current Account

Foreign Currency Account

MyCash Account

Credit Card

Debit Card

Oversea Money Transfer

ATM Services

CDM Services
Save
Term Deposit

Flexible Deposit

Certificate of Deposit
Borrow
Home Loan

Auto Loan

Consumer Loan
Invest
Corporate Bond – iBond

iFund Certificate
Protect 
Health insurance

Home Insurance

Savings and investment-linked insurance

Travel Insurance

Car insurance
Digital Services
Mobile banking

Online banking
Requirements for Techcombank borrowers
The specific requirements differ for each type of loan. For example, for an auto loan, the borrower needs to be at least 20 years old to be eligible. On the other hand, home loans are permitted for borrowers who are 18 years old. 
As for cash loans, there are cash loans that are available specifically for existing Techcombank customers. While there are loans that new customers can use. 
As for general requirements, it is important that you talk to a Techcombank representative. That will guide you through with the specific type of loans applicable to you and tell you the necessary requirements. 
However, the typical requirements for borrowing money in any bank are identification certificates, proof of income, and a filled-out application form. 
Loan Approval Period In Techcombank
Techcombank follows the same loan period approval as any other bank. For loans like home and auto loans, getting approval for applications with no issues may take a full week. 
However, one of its consumer loans, MyCash loan, has fast approval. You can get approved for a loan within minutes of your application. The fast approval period is partly due to this loan only being offered to already existing Techcombank users. 
Another way to get loans is to open a credit card at Techcombank. If you already have a Techcombank account, you can apply for a credit card online via their internet banking platform. There is a preset amount limit that you can have adjusted when you visit their nearest branch.
The credit card will be mailed to you once you get approved. After setting up the card and linking it to your online bank account, you can now use it. You can use it to make purchases and withdraw money at any ATM.
Pros and Cons of Techcombank
The biggest advantage of Techcombank is that it is one of the best digital banks in the world. It has a user-friendly online banking platform. It has fast and easy online services that you can access straight from its app or website. Plus, their 24/7 chatbots and human-operated customer service are considered one of the best in Vietnam.
The cons of being a Techcombank customer are the subjective interest rates. Yes, they do have low-interest rates but it depends on the market and the loan proposal they will offer you. Usually, the representative will give you a loan proposal that is most suited to your needs. 
How To Get In Touch With Techcombank
Techcombank has over 300 branches nationwide. Thus, if you live in Vietnam's major cities, there is more than one branch near you. They also have hundreds of ATMs across the country and are widely accepted at the ATMs of other banks. You can easily locate their branches and ATMs through their locator on their website, techcombank.com. 
Techcombank also has two tower head offices. One is located in Hanoi, while the other is located in Ho Chi Minh city. Their main headquarters is located in Hanoi as well. 
They also have a specific hotline Techcombank for each type of client they have. The hotlines are as follows:
Personal customers: 
Domestic: 1800 588 822 
International: +84 24 3944 6699
Business customers: 
Domestic: 1800 6556
International: +8424 7303 6556
You may also send them an email through [email protected]. Their other contact details can be found on their website: https://techcombank.com/.
Pick Techcombank
Choosing the best bank is an important decision that can impact your financial well-being for years to come. The best banks invest in security measures, offer low fees, and provide a range of services to make banking easy and convenient like Techcombank. 
Techcombank has set the standard for banking in Vietnam. Its innovative approach to banking has made it a preferred choice for many Vietnamese citizens. The bank's investment in technology has made banking more accessible and convenient for its customers. Its commitment to excellent customer service and corporate social responsibility has cemented its position as a leading commercial bank in Vietnam.
For more bank suggestions, explore them on https://cho-vay.com/bank/techcombank/ 
---
Interesting Related Article: "What is the difference between instant transfers and bank transfers?"