From the invention of the first slot machine to the creation of internet poker, the casino industry has always thrived on technological inventions. As technology is evolving more quickly than ever before and the demand for online casino games keeps increasing, the possibilities for industry change are endless. Already, you can see certain technologies changing the online casino industry forever.
Virtual Reality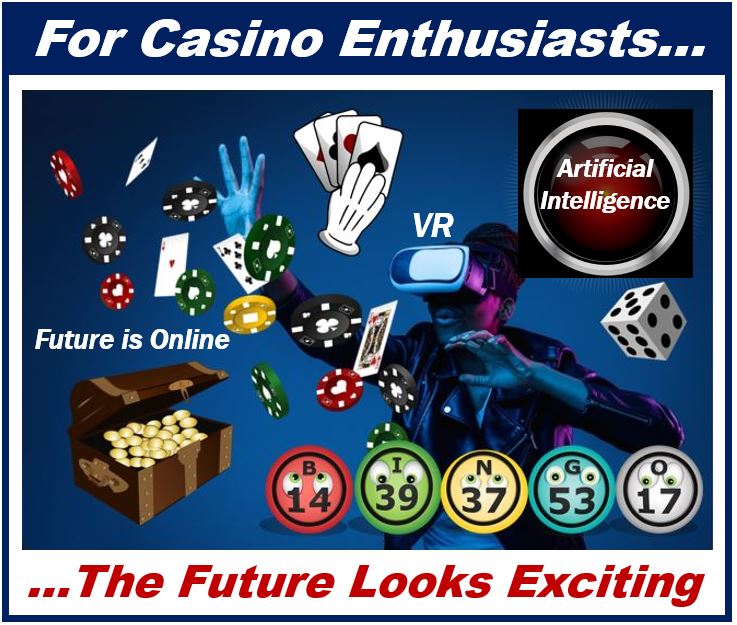 According to https://www.playersbest.com/, which rates the best online gambling sites in the US, virtual reality has had a huge impact on the gaming industry as a whole, and these effects are maintained in the online casino niche. The technology allows players to play casino games while virtually sitting with each other, in a completely novel and thrilling virtual environment.
While some assumed that virtual reality would be just a passing trend, time has shown that it is here to stay. Offering an experience that can rival brick-and-mortar casinos, with increased gaming options and immersion, virtual reality games are having a big impact on the future of online casinos.
Cryptocurrencies
Cryptocurrencies are becoming a hugely popular choice with gamers and have the potential to increase the customer base of online casinos. In fact, cryptocurrencies are changing the playing experience, by offering players complete anonymity. This allows players to focus solely on the game, rather than having to worry about other players' perceptions of them.
Cryptocurrencies are enabling online casinos to expand their customer base to players who might initially have security concerns about playing online. As cryptocurrencies use blockchain technology, users are guaranteed security while playing. While high-quality online casinos usually have very high-quality cybersecurity, the added protection of cryptocurrencies means a great deal to some players.
When a player wins using cryptocurrencies their winnings will be instantly transferred to their electronic wallet. This minimizes the number of transaction fees that will be applied to the money won. A player is then able to decide if they want to transfer the money to a bank or keep it as a cryptocurrency.
Automation
Online casinos are already using automation technology and machine learning to their advantage. Using technology such as a chatbot can help online casinos improve the quality and speed of their customer services while cutting back on costs.
Advancements in automation technology enable online casinos to utilize the technology to provide more authentic playing experiences, as machine learning is used to inform the interactions a player has with an automated online dealer.
Data Analytics
Increased access to data and analytics tools is enabling online casinos to increase the quality of their services. Data analytics enables superior marketing, gaming options, and user experiences for online casinos, as the casinos are able to understand more about what motivates players to stay on-site for a longer period of time.
Data analytics is reported to not only provide online casinos with the information they need to increase player time on-site, but also to spot potential problems. Data analytics and access to the internet of behaviour technology means that it is becoming increasingly easier for casinos to spot people with potential gambling problems. This technology means that it is possible for online casinos to become more responsible for the health of their players in the future.
---
Interesting related article: "What are Games of Chance?"