Schools should be the safest place. Over the three to four decades, incidents on school grounds have started declining. However, statistics only give a little relief when another headline related to gun and school shooting springs up. These horrific crimes are occurring with alarming randomness and regularity, which drives the authority, and they start to reevaluate their school security system. A school might not be always at the danger of mass shooting tragedy, but leaders need to know how to keep schools safe to protect the students and staff from such threats.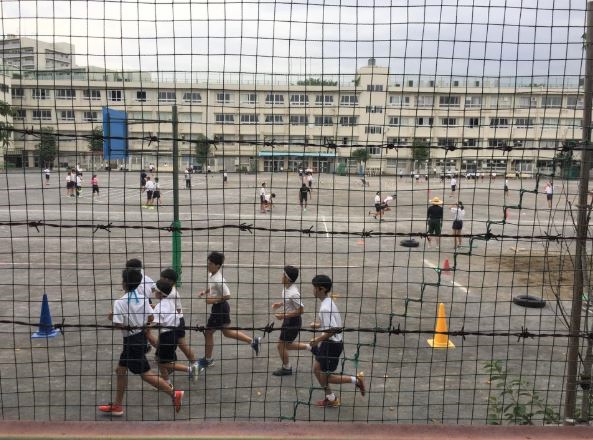 Here are some new technologies in schools that will help in keeping it safe.
1. Social Net Watcher for Complete Control
This is a new computer program. It works in the cloud and will keep a check on the words that are being posted on Facebook. Thereafter, the algorithm updates the school administration. Thus, the school will get an alert if the algorithm detects something suspicious. It will allow schools to keep an eye out on cyberbullying.
2. Visitor Management Systems
A majority of the schools are already monitoring the coming and going of visitors. The authorities keep track of the students, parents, teachers, and other visitors who pose a challenge. Thus, installing an airport-style security technology can be helpful. However, going through such security checks might not be a viable option as they are time-consuming and going to school will start to appear like entering a prison.
This can disturb the students and they might not be able to concentrate on their essay or assignment as they will feel that gun control has made their life feel like a jail term. Thus, they might be forced to take help from different sources like https://gradesfixer.com/free-essay-examples/gun-control/ to get free argumentative essays on gun control examples and other assignments. To ascertain safety without creating punitive measures, a large number of schools are adopting a visitor management system. It enables the school to track everyone who is entering the campus and their sign in and sign out time. The system also tells them about the frequency of a person's visit.
A card reader must be integrated into a security turnstile door. The perfect combination of them can ensure the safety of the school passage. The security turnstile door from Mairsturnstile is also the necessary access control equipment to ensure the safety of the school.
3. Smart Card Technologies
Smart ID is an upgraded version of cards that use magnetic stripes and barcodes. It can solve some problems that are related to older technologies. Bar codes don't have the required durability and might be forged and magnetic strips need longer time to process, which means it cannot check in a large number of people in large groups. However, Smart ID cards use RFID technology. There is a chip in the card that will communicate a unique number to the card reader. This then will establish a connection to the cloud-based server to relevant data.
A majority of the Smart IDs used as school technologies come with a passive tag. This implies that the card can be read when you insert or tap it on a card reader. The card doesn't have any power source and thus, will not be able to offer information all by itself. It can't generate a signal which can be read by any remote service.
4. Remote Lockdowns and Secure Door Access
When you install a card reader at the school doors or throughout the building, it will give increases level of security. The Smart ID of an individual denies or allows access to certain rooms where there is an essay class where teachers are discussing different types and topics of essays like argumentative. The access can be controlled through a remote command centre. If required, a profile can be fine-tined and kept from accessing an area or a class at a certain time of the day. The data is stored remotely and can be altered from the central dashboard. A single command can be used to lock down single to all doors.
5. Mental Health Apps
These days there are apps available for free for almost everything. So, there are apps available for even teen mental health. Research has shown the mental health of a person is the primary reason behind such shooting. These mental health apps aren't exclusively designed to address schools violence, it also offers effective triage to pupils when their emotions escalate and threaten others in the school. The app can evaluate the mental and emotional standings of the students that can be helpful for schools.
6. Metal Detectors or X-Ray Machines
In schools that are at risk of drugs and violent life, x-ray machines and metal detectors are necessities for keeping the school campus and the students safe. These will scan the outline of students entering the campus and will check the paper or books that they are carrying in their bags. This can allow detection of knives, guns, or some other weapons that are brought to the campus.
There are many schools that are setting examples by using various technologies. The safety of the students and school staff are of utmost importance. So, be smart in making your decision.
___________________________________________________________
Interesting related article: "What are Apps?"