Customer experience is one of the most important business functions that all businesses need to pay attention to.
From solving customers' problems to building brand loyalty, customer satisfaction plays a vital role in all fields. Because of this importance, the technologies for enhancing the customer service experience for both employees and customers keep coming improving.
Three such technologies that are making lives easier for customer service employees across the globe are enterprise phone systems, face-to-face video communication and real-time messaging.
Here's how you can use these for stepping up your customer satisfaction game.
1. Enterprise Phone Systems
Already being used by a large number of businesses across the globe, an enterprise phone system expands the horizons for your customer service processes.
First of all, it removes the need for on-site equipment. The provider maintains and updates the necessary hardware and software offsite, giving your business automatic access to new features and updates as they become available.
Secondly, it enables you to scale your business like never before. Basically, as your business grows, the need for employing advanced telephony technologies will start to rise. That's why starting off with old technology can get you in trouble in the long run, as you may have to transfer all your previous data and settings to the new systems.
The easiest and quickest way is to start off with an enterprise phone system from the beginning.
One example of an enterprise business phone system is the UniVoIP Enterprise VoIP Solutions' business phone. Functioning on the latest technologies, it's rich with the following features.
Call Forwarding

Software Integration

Inexpensive Long-Distance Calling

Customizable User Templates

Interactive Voice Response
2. Face-to-Face Video Communication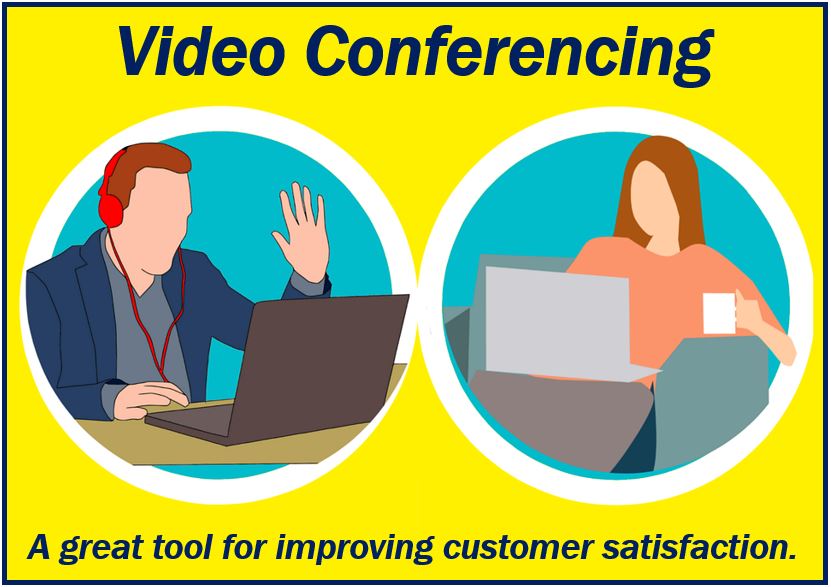 As humans, we all know how eye contact improves relationships and encourages openness. And that makes "face-to-face video communication" more than a great customer service feature.
Video conferencing and video voicemail turn video communications into an important customer satisfaction tool for businesses across the globe.
Companies that are already using video as "video voicemail" (e.g. Loom) or as "video conference" (e.g. Zoom with video) are ahead of the game. Adding video features such as these or other new and unique ideas of using it for your customers will elevate your customer experience to the next level.
3. Real-time Chats > Conversations over Email
Admit it or don't, live chat features have significantly eased the entire customer service process for both customers and service employees.
Calling helplines and staying in the queue for long intervals turns more customers off than a slow loading website. And then entertaining each and every customer until they are totally satisfied would exasperate the employees as well.
Real-time messaging has taken up a huge weight off of customer service employees' shoulders, and it has become the new (and expected) normal.
The integration of real-time chats is one of the quickest things to implement. Plus it can usually be done by your internal website developers.