The need for updates and strategies concerning telemedicine is a dire requirement in these times. This importance is emphasized by the critical role of telehealth in UAE's fight against the Coronavirus (Called COVID-19).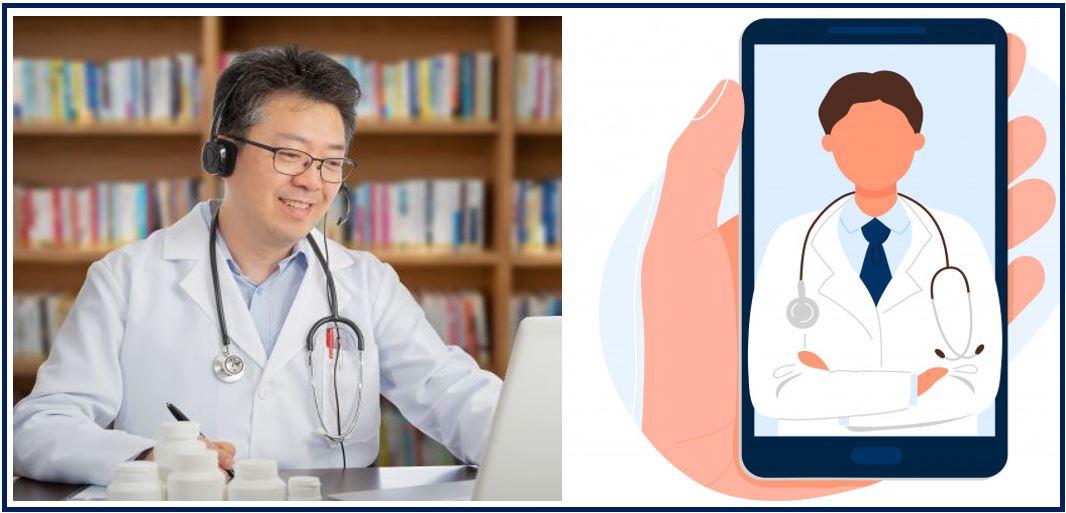 To follow the quarantine orders as set forward by the leaders of the world, people are avoiding hospital visits. This means that the only feasible option for communicating with doctors is through telehealth services and online platforms such medical billing companies in UAE. This adds pressure on the hospitals and clinics to improve their telemedicine services to handle the patient queries.
Some of these queries do not require any clinical intervention. They can be resolved by communicating through phone calls and video conferencing. However, the same cannot be said for all cases.
Leveraging patients' access to health care services
Patients nationwide are facing health issues due to inaccessibility to the services. In a case, female patient who developed blisters in her left arm that may be detrimental to her health became an emergency situation in the absence of physiotherapist physically available to treat.
Considering she is a cancer patient with a compromised immune system, doctor supervision is important. Even though contact has been established with her doctor by her son, the condition worsened due to lack of infrastructure that can support telehealth in pandemic.
Similarly, there are other patients out there with chronic diseases that require more help than the one provided through telehealth. These diseases include diabetes, cholesterol, and blood pressure. One such patient is the mother of Varis Sayed. At the age of 78, she makes use of a pacemaker.
Along with this, she also requires monitoring of sugar levels. Considering that walk-in visits are not an option, her son bought an insulin kit to do it himself. The problem that arises in the case of Varis's mother is the depleting medicine stock. Medicine that is important for the stability of his mother's health. The prescribed medicines cannot be procured through an old prescription. This proves problematic as a new prescription cannot be issued without a doctor.
onsidering the low immunity of the patient, it is a risky step to take her to the hospital. The doctor has to physically examine her and her vitals to issue the prescriptions. With no safe possibility of this, the issue becomes one of tension.
New system in place for Telemedicine
Medical executives along with senior consultant general surgeon and as such are on a search for improvements in telehealth. The appropriate authorities are focused upon the development of new and efficient telehealth modules. These modules are aimed to solve the problems currently being faced on these online platforms.
One improvement that his being considered right now is about the concept of e-prescriptions. Patients can easily acquire these now through the help of a bar code. The bar code will serve as a link. Pharmacies will give out the specified medicines and check these bar codes. It will also be used for the purpose of insurance and billing issues.
The aspect of telemedicine is also an unexplored one. Focusing upon it now brings with it several challenges that need to be tackled. The addition of new technologies and processes in any organization is a big change.
It is not something that can be carried out in a straightforward manner. Moreover, new systems are still in the development phase. Therefore, for an organization to properly make use of the system, they must understand it. This especially includes the logistical aspect of it concerning billing, coding, compliance, and liability.
Bridging the communication gap
Tele-monitoring through video conferencing is something new being adopted by the doctors in UAE. It is not only limited to teleconsultation houses. This telemonitoring takes place with the regular patients with chronic diseases. Their medical history is already available online portal set up which makes the whole ordeal easier.
Medical billing companies in UAE are making it possible through cloud based technologies. The doctors are able to provide routine treatment through live webcasts. The patients helped are those who suffer from BP, blood sugar, or even low-grade fever. Patients can give their medical history through the video call and web based services. They are guided in the use of a thermometer or BP machine to ensure proper information is exchanged.
In the case where samples are required, technicians are sent to collect them from the homes of patients. The hospitals may also take part in end-to-end medical delivery facilities if it is deemed suitable for them.
Telemedicine initiatives prove to be greatly helpful in terms of medicine modifications and prescription adjustment. Therefore, the elderly people of the UAE population are encouraged to use online platforms. It will help them to follow the safety precaution including staying indoors and physical distancing.
_______________________________________________________________
Interesting related article: "What is the Coronavirus?"