The customer's experience should be at the center of all that you do. You need to communicate and interact with your customers to boost sales, encourage repeat business, and increase the likelihood of referrals. When customers have a negative experience with a brand, it can be difficult to regain their trust or prevent them from spreading their negative opinions to others.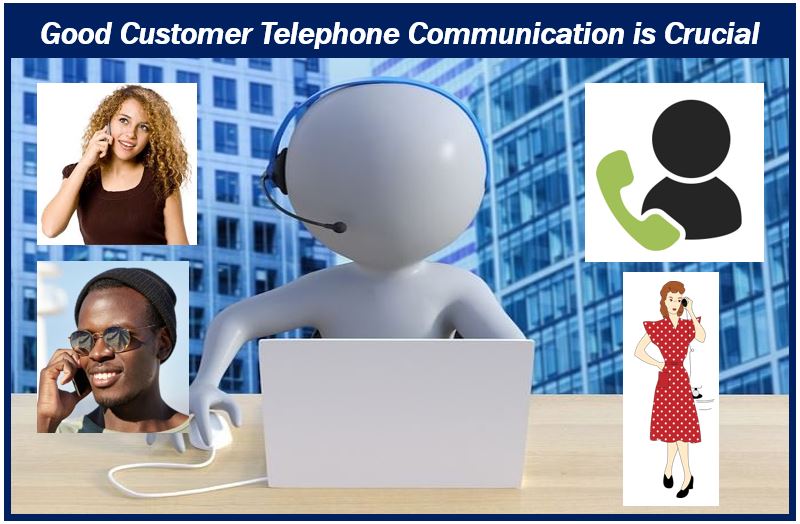 While the internet has opened a wide range of innovative ways to communicate with customers, many still prefer to use the telephone when interacting with businesses. This article outlines some tips to help you improve telephone communication with your customers to enhance the customer experience.
Make a great first impression
It is difficult to recover from a bad first impression, so it is crucial to ensure that every interaction from the first to the 51st is positive. If a customer is not satisfied with your service, it is easy for them to go elsewhere and use a competitor. A quick route to a dissatisfied customer is to fail to answer their call, or to keep them waiting on hold for a long period of time.
Some businesses try to combat this with an automated answering service which instructs customers to navigate a menu of options via their keypad. This can add to the customer's frustration if it does not connect customers with the correct department efficiently, but when done well, it removes the burden from your staff and can make the process much smoother for customers.
Consider their communication preferences
Many people find talking on the phone to be uncomfortable and/or inconvenient, and some do not answer a call when they do not recognize the number calling. For this reason, more businesses are turning to messaging apps and SMS or MMS messages (What is MMS) to communicate with customers. Using messages like this, businesses can send updates about a customer's account, purchase confirmations, delivery updates, or promotional offers which might be appealing.
Minimize waiting times
When you are waiting for someone to answer the phone, a couple of minutes can seem like a lifetime. The longer customers must wait to speak to a real person, the more likely it is that they will hang up and go elsewhere. In addition it's important to make sure that your phone answering processes are as efficient as possible so customers can speak to the right person or at least leave a voicemail.
Alternatively, some businesses offer customers the option of requesting a callback from a member of staff when they become available to prevent customers waiting on hold for too long.
Treat customers like human beings
The way you speak to your customers, i.e. the language and tone you use, will make all the difference when it comes to a customer's positive or negative experience with your business. When customer service agents refuse to deviate from a set script, or are very formal, it can seem impersonal and uncaring. Often it is best to be as natural and friendly as possible.
Treat each customer as an ally and go above and beyond to ensure they have the best possible experience. Customer Relationship Management software can help with this as you can create notes about conversations with customers which can be recalled during any future interactions.
Consider message taking services
If you don't have the time or inclination to manage your own team or deal with training, you could always consider a message taking service, also referred to as a call answering service. These are companies where you can outsource your call handling too, allowing you to concentrate on other areas of your business.
---
Interesting related article: "What is CRM software?"