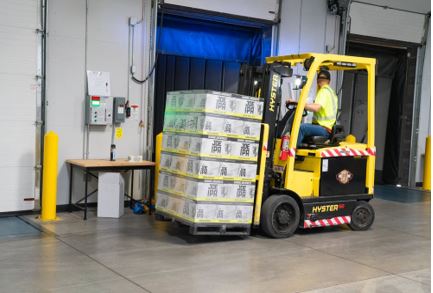 Sometimes, it's simply not enough to box up your freight, toss it onto a truck, and go about your business. Lots of items that move through the supply chain every day need to do so at a specific temperature. Perishable food, medications and lab specimens, live plants and animals, and even stuff like cosmetics and electronics can sustain damage when exposed to temperature extremes.
And the temperatures your shipments will face are extreme. Just sitting on the airport tarmac for a few minutes can expose shipments to temperatures in excess of 160 degrees Fahrenheit. You need to take steps to keep your temperature-sensitive shipments cool in the summer and warm in the winter, so they arrive in the same condition they were in when they departed.
Knowing When to Choose Temperature-Controlled Shipping
It's not always easy to tell when items need to be shipped in temperature-controlled conditions. Sure, it doesn't take a rocket surgeon to know that perishable foodstuffs like produce, meat and dairy, or even temperature-sensitive items like chocolate need to be kept cool during shipping. Customers won't be too happy if the live plants they ordered arrive frozen or withered; nor will they be pleased if the live animals they thought they were getting turn out to be not alive anymore when they appear.
But, no matter what you're shipping, you really need to know how temperature extremes can affect it, because shipments are commonly exposed to very low and very high temperatures. Even a few seconds of sitting on a hot airport tarmac can be enough to ruin that box of chocolates or shipment of pharmaceuticals, unless you use temperature-stable packaging and thermal blankets to protect your shipment from the heat.
In addition to the obvious, some items that can suffer damage when exposed to temperature extremes during shipping include:
Electronics and computer equipment
Medications, lab specimens, medical equipment, and biological samples
Cosmetics
Dyes, paints, and inks
Glycerol
Glues and pastes
Cleaning solutions
Alcohol
Grease and oils
Works of art
High-value items
When you understand the temperature requirements of your goods and products, you'll be best equipped to make sure those requirements remain met throughout the supply chain.
Packaging Is Key, but It's Not Enough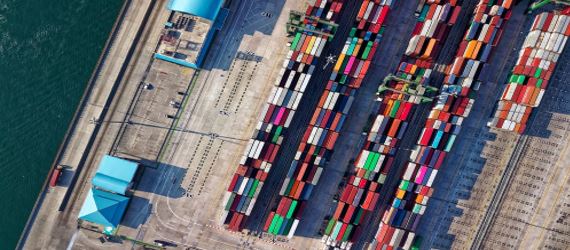 The right packaging can help ensure that your package contents remain at the right temperature throughout shipping. To some extent, you need to follow the same packaging guidelines you'd use to ship anything not temperature-sensitive. For example, you'll need a new corrugated box and cushioning material, like packing peanuts or bubble wrap.
However, you'll also need specialized packaging materials. For example, you might need to include a coolant like dry ice in your packaging, to maintain the internal temperature — and that might require placing "dry ice" warnings on the outside of the packaging or complying with further requirements for the shipping of dangerous materials. You'll also need some insulation in the packaging, like foam or thermal bubble wrap, to keep the temperature of the contents stable.
But the right packaging alone won't guarantee your shipment's safety. You'll also need to monitor your goods during shipment, preferably with a temperature indicator that can alert you when the shipment temperature leaves the acceptable range. Shipments containing biological specimens, diagnostic samples, or pharmaceuticals must comply with federal regulations for the shipment of hazardous materials. If you're trying to keep your contents warm, anti-freezing measures should be implemented throughout the supply chain. And, of course, you'll need to choose the right carrier.
Your Carrier Can Make or Break Your Shipment
When it's really important that your temperature-sensitive items arrived undamaged, you need to choose a carrier with experience shipping the kind of temperature-sensitive goods you're sending. For example, if you're shipping biological materials, you'll need a carrier who can not only keep a temperature log of the shipment and maintain the temperature of the goods, but also adhere to the strict government guidelines for the shipping of these materials.
Shipping updates can let you know that shipments are on schedule and delivery notifications can let you know when your temperature-sensitive items have arrived.
When you're shipping temperature-sensitive items, time is of the essence. You need the right packaging, the right cooling or warming supplies, and above all, a carrier who understands the intricacies of shipping your temperature-sensitive items. With all three, you can rest assured that your shipments will move securely through the supply chain.
---
Interesting related article: "What is Shipping?"