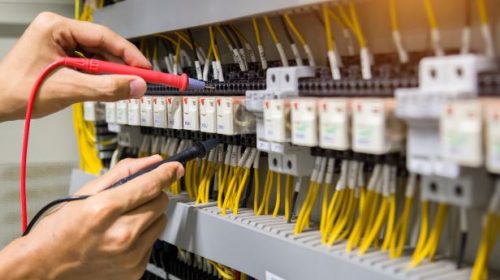 A good worker, and especially a good electrician, must have the ambition to keep improving. That is the first key to achieve excellence. Electricity experts are in charge of both the installation, repair, and maintenance of our electrical systems. However, to stand out, we advise you to comply with the following points. Read each one carefully and tell us, are you a good electrician? Just keep reading!
You must know how to handle your tools
Good electricians like 247 Electric Emergency Electricians must handle, very naturally, their main tools such as wire strippers, welder, pliers, gloves. Also, you need to be aware of the values on your measuring instruments. For example, multimeters, electrical oscilloscope, etc.
Follow the security procedure
Families turn to an electrician for the security it provides. Therefore, you must be very careful, using a methodical but safe style.
You have extensive experience
The more experience, the better reputation you will have with your clients. With this quality you gain an advantage over your competitors. In addition, your diagnoses will be accurate and highly credible.
You are self sufficient
A good electrician manages to work both in a team and alone. Sometimes there will be no help available, but the client cannot wait, since these tasks are characterized by their urgency. Therefore, we must develop our capacity for improvisation.
You are patient and attentive
Patience is essential in electrical work, since electrical faults are found in the small details. Therefore, you must be very attentive and observant, since a correct installation or repair depends on that.
You value your work
Good things cost, so a good electrician must have a rate according to the quality of his work. A service at a very low price diminishes the reputation. On the other hand, a high-cost service makes hiring it inaccessible.
You must be certified
A certified training increases the value of an electrician. In other words, a title can help both the effectiveness of its work, and its worth to the contractor. In addition, it allows to increase the labor field. However, if you are from the old school and you are not certified, it is never too late. The good thing is that you already have years of experience.
You must constantly update
To optimize his work, an electrician must be updated in his area. For example, knowing the new energy insulators, the latest sealing systems, cables that change over time, among others.
You have to provide quality care
The good treatment and advice of a client will increase his reputation. Contracting electricians, on many occasions, is based on recommendations. For this reason, it is transcendental to meet the needs of the clientele.
You are organized
A good electrician must organize his work and his tools. That is, order instruments according to the activity you are going to carry out. For example, a section of insulation, welding, wiring, among others.
Put these tips into practice and make a difference. A good electrician stands out from the rest. As a result of your improvement as a professional, the increase in usefulness will come. Remember the value of your work, do not hesitate to quote your service at a fair price, because quality costs.
In the same way, it is worth giving you other types of recommendations that will help improve the professionalism of your work.
Other tips that can help you:
Be active on networks: Promote your work via social networks. Tutorials or demonstrations will help you make yourself known.
Increase your physical activity: Electrical installation jobs require a lot of physical dexterity.
Easy explanation for the client: Avoid very technical explanations, since you could confuse the client.
Punctuality: Always try to arrive on time for assigned work. This is an important value that customers take into account before contracting an electric service.
Responsible: Do not try to excuse yourself from your mistakes, but look for solutions. Customers prefer those who can improvise.
Enjoy your work: Being an electrician should be an activity that you come to appreciate. As in any job, if you do it with satisfaction it will be better.
How many points did you add? If you meet most or all of these keys, congratulations, you are a professional electrician. If you are still missing some, let that serve as motivation to continue improving. If you want to know more, we invite you to visit our other entries.
---
Interesting Related Article: "Maintaining The Electrical System in Any Commercial Building Is Important"