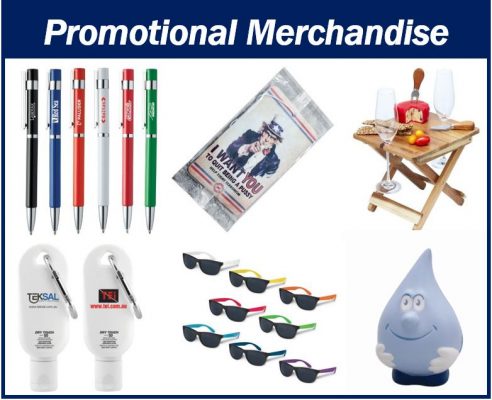 Traditionally, companies are classified according to their size into small, medium, and large. Thus, the set of the first two is briefly called SMEs (small and medium-sized enterprises). In addition, over the years a fourth has been added to these three groups: micro enterprises, which are also included in SMEs. In other words, SMEs are for-profit organizations (that seek to generate profits) and whose operations are small in scale. Although the concept of SMEs is quite reduced to quantification of production and workers, depending on the territory in which we are, we can see that a company is classified as such based on a subjective view of these scales. That is, depending on the geographical area, a maximum number of workers or a different volume of operations is used as a measurement to classify a company as SMEs or not.
What is SME:
As said above, SME is an acronym that means "small and medium company". It refers to a company made up of a small number of workers and with a moderate volume of net income.
SMEs are free to develop commercial activities in any type of sector or activity, be it production, marketing, or service provision.
SMEs include micro, small and medium-sized companies operated by a natural or legal person under some form of organization.
Commenting on this small detail, it is important to note that the volume of small and medium-sized companies in any country is normally high, in fact in Italy it exceeds 98% of the business fabric. This means that they are considered the main engine of employment and creators of wealth since they provide work and economic activity to the vast majority of the population.
These types of companies are made up of professionals with sufficient skills to perform in the areas of finance, marketing, production, or services, as well as any other area.
SMEs are important in a country's economy because they participate in job creation and contribute to production, which is positively reflected in its gross domestic product (GDP).
Thus, due to their size, objective, capacity and need to compete, SMEs also usually need some help and protection from the State through the granting of loans or financing, as well as aid in management, innovation, and technological development.
Advantages and disadvantages of SMEs:
– Ability to generate jobs.
– Greater adaptability and flexibility to adapt to new market modalities due to its size.
– Greater involvement of workers, thanks to their closeness to the company.
– Personalized service and treatment close to customers.
Disadvantages of SMEs:
– Vulnerability to fluctuations in the economy (currency devaluations, for example).
– Limitations in economic capacity and, consequently, in the capacity to compete.
– Less possibility of expansion.
– Dependence on State aid (financing) to make investments necessary for their growth, staff and work tools.
Characteristics of SMEs:
The main characteristics of SMEs are the following:
– They are heterogeneous and diverse companies.
– They have between 1 and 250 workers.
– They are independent and play a fundamental role in the economy of a country.
– Their investment costs are not usually high.
– They can coexist and produce in the same sector, with different amounts of workers or production.
– They do not usually act in international markets.
Types of SMEs:
Taking into account that the balance sheets or business volumes vary according to each country, SMEs can be classified as follows:
SMEs are classified according to their size.
Micro-enterprise
Those companies have up to 10 workers and a relatively low-income balance.
Small company
Type of company that has between 10 and 50 workers and has average business balances.
Medium company
A company that has between 50 and 250 workers, and a business balance greater than the previous one.
Importance of SMEs:
SMEs are an important part of a country's economy due to their contributions and distribution of goods and services: they are the main ones in charge of generating jobs in a country. On the other hand, they promote the market, competition and national production. In this way, SMEs make it possible to promote the development of an economy and improve the distribution of capital.
Here are some examples of SMEs:
– A cafeteria that has two or three branches and 140 employees.
– A family textile industry with 40 employees is considered a small business.
– A company that is dedicated to car rental only in New York.
How can you make your brand remember and stand out from the competition?:
The answer is simple, through advertising and if we are talking about SMEs and tight budgets, then promotional gifts are the tool you are looking for. Affordable and effective. Undoubtedly one of the most transversal tools that marketing offers us. Its usefulness and effectiveness has been demonstrated both for promotional campaigns of large multinationals, as well as for small business campaigns and small audiences.
The key is to be clear about who your audience is and look for promotional gifts that your customers can use on a daily basis, such as: USB sticks, power banks, reusable bags or backpacks, office accessories such as pens, notebooks, diaries, etc. With these or others that you consider appropriate, you will get your brand to be seen every time customers use them. At the same time you will help to create a lasting impression over time. Promotional products that have a functional use such as technological products, food and beverage products, fashion products and many others will make your brand go through word of mouth among consumers and be recognized and remembered. You can get some ideas by visiting logo.ee.
This type of advertising creates and adds an advantage for your brand, since each time the promotional object is used or shared, the audience reached is significantly expanded. As the impacted audience grows, the possibilities grow, on the one hand to expand your client portfolio, and on the other to generate an effect of brand recognition and a sense of belonging in existing clients. In other words, to promote customer loyalty.
How to decide which promotional product is the most suitable for your business?:
An endless range of possibilities opens up here. The different options can be overwhelming. The truth is that there is no limit to the types of products that your business can customize. And the key when deciding is to take into account the needs of your client to make the best and most effective decision. Thus, it is important to visualize how your customers will use the selected items and how they will add value to them. That will generate a positive feeling, something that will make them position your brand ahead of the competition.
On the contrary, making a mistake in the choice of the article can have negative consequences. Since you can get customers not to use the product or worse, to forget about it. To prevent this from happening in your business, you must be sure that the range of promotional products selected will be able to cover different needs such as:
    Use promotional products in gifts and competitions.
    Use promotional business gifts as incentives.
    Promote the latest offers
    Pass on to employees
    Convey to potential clients at an event
    Offer promotional products to your clients when they close deals.
    Promote a new range of articles, line of business or similar.
The idea is to link the product to specific needs and try to create ties with the client with different products that can meet their needs, such as: a USB for your client to store information about your company or a Power Bank that allows them to charge their device and carry your brand wherever you go.
The possibilities, as we have already mentioned before, are immense. To help you choose, we have prepared this list of 15 items perfect for small businesses. These are articles valid for different types of companies that have proven their effectiveness. Customers appreciate them for being practical and versatile. We hope they inspire you and help you find the product that best suits your needs. In any case, we will be at your disposal to offer you help and advice.
Our list of 15 promotional gifts for SMEs:
Pens: Personalized pens are an ideal corporate gift to promote a brand due to its usefulness, low cost and high visibility.
Shopping bags: Society is saying goodbye to plastic bags. Therefore, it is a good time to join this initiative and promote your brand through reusable bags. It is a promotional product that will not go out of style. It will give a lot of visibility to your business.
Original and creative t-shirts: Personalized t-shirts. A promotional item that never goes out of style. Cheap and effective. The textile options are immense, surely some will suit your needs.
Bottles and jerry cans: Drink healthy with your personalized bottle or jerrycan made of glass, metal or plastic free of BPAs and bisphenols. The bottles and cans will delight its users. Personalize them with your brand and stay with their users for a long time.
Wine and cheese set: How about offering your customers this personalized sommelier service with your brand? Remember that linking your brand to positive emotions and experiences will allow you to remain in the memory of your audiences and enhance the return effect and interest in acquiring your products or services again. It is an ideal gift for hotel chains, wineries, exclusive travel agencies, gourmet shops.
Accreditations and Lanyards: Perfect for events of all kinds. High visibility of the brand among your audience at a very low cost.
Laptop backpacks: Technology has also reached backpacks by modernizing this practical accessory. Some include battery chargers for phones, tablets or similar. Special pockets to protect the electronic gadgets so common in our day to day. But not only that, even the fabrics with which they are made go further, offering novel textures or resistance to cuts and theft.
Bluetooth speakers: Bluetooth speakers stand out among the technological options when choosing a gift item. An ideal option to entertain your clients or give gifts to your employees.
Loyalty cards: Not only large companies can work on the loyalty of their customers through cards. Any business can consider this useful method of loyalty and data collection for future remarketing campaigns. Ask us and prepare yours.
Waterproof and tactile mobile case: Next summer you can make your clients take their mobile with them everywhere. Choose the waterproof and tactile mobile phone case for your marketing campaign. They will thank you and you will make your brand remain in their memory for a long time.
Original glasses and mugs for coffee: Link your brand image to an everyday object that is visible both at home and in the office. The customization possibilities will allow you to obtain a very original article.
Practical USB drives: USB drives are a great way to advertise your brand image. A small but very useful article for all types of audiences. Its shared use will make your brand reach new audiences of your potential interest.
Useful Power Banks Batteries: Do you want to reward your customers? Give visibility to your brand by giving away external batteries. So your audiences can always have their devices charged and operational.
Bluetooth Headphones: The fashionable item, cordless headphones with charging cradle. Highly appreciated by all types of audiences. You will achieve an impact and an important brand memory with them.
Moleskine type notebooks: Moleskine type notebooks, elegant, creative and original promotional gifts. We suggest the gifts to promote your brand in all kinds of events. Particularly useful in company events such as congresses, courses, meetings or similar.
We know the importance of taking care of brand values. A promotional campaign can be the push you need to grow and doing it with professionals is a key issue so that everything goes according to plan. You can get more info from this business gifts blog. Do not hesitate to contact us, we are at your disposal.
---
Interesting Related Article: "Why Are Custom Floating Keychains Perfect Promotional Products for Any Business?"