Artificial Intelligence or AI is one of the most advanced innovation ever created by mankind. AI is similar to simulating the logical thinking of a human by a machine such as a computer. AI was developed to produce desired outcomes that are typically performed by humans. Nowadays, most businesses and manufacturers use AI to automate systems and procedures to produce faster, accurate, and human-error free results.
During the first stage of AI development, programmers have to rely heavily on hard coded programs to make each possibility and decision making of an AI possible. Thanks to technology improvements and innovations in semiconductors, computers are powerful enough to handle huge number of programs instructions. Software developers and engineers were able to create the concept of Machine Learning after series of modernizations. Through Machine Learning, an AI is able to learn and decide on its own by simulating or "teaching" it a small process, and letting it study and decide on the process through patterns.
In this article, we'll give you an overview about name generators that uses AI-powered engines and share with you the advantages of using AI systems.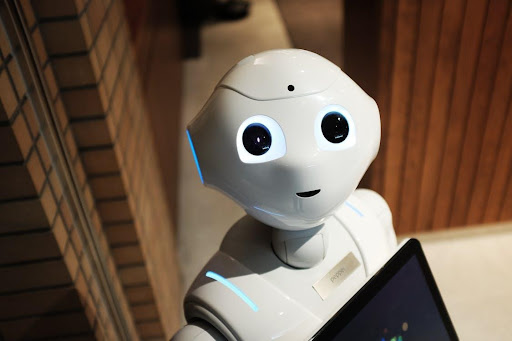 Importance of Your Business' Name
A business' name is as much of importance as the product or service it caters. It is in the business' name where clients or potential customers rely when they try to look for a service. With the diverse number of service providers or product sellers, having a good and catchy business name is a great advantage to make your business stand out among the rest.
A good business name must be simple, searchable, and relevant to a product or service. Google's AI search engine automatically separate and dispose websites that it finds irrelevant for a search tag. That is why your business name should be search friendly and relevant to your product especially if you want to advertise online via websites. 
Benefit #1: Ease and Convenience
We mentioned above that your business' name must be searchable and Google optimized. One great advantage of an AI-powered name generator is its ability to study a keyword (placed by the user) and suggest possible business names centered on that keyword. Users may also select the industry or nature of the business so that the AI can narrow down its suggested names to make the suggested results more specific and relevant to your target name. 
So, if you find it hard to formulate your business name, let the business name generator list it down for you. Not only that, the smart name generator gives optimized business name results, which helps ease up the burden on search engine optimization (SEO).
How does the AI do all of this? Find out on the next benefit.
Benefit #2: Automated Availability Checking
You heard that right. Not only does the AI generate the names for you, it also searches the internet automatically for possible conflicts of names or copyright violations. If it finds conflicts with a suggested name, it immediately discards that result and do not show it to its suggested names. The domain availability check is done in a split second by the AI and immediately displays to the user all possible name combinations based on the input keyword of the user.
With this, users are guaranteed that the suggested names given to them are unique and unused by any registered business.
You can learn more how AI name generators work here.
Benefit #3: Free to Use Plus Additional Perks
Business name generators are widely accessible and free on the internet. The only difference is the capability of the AI-engine they used in generating possible names for your business. 
One pro tip from us: Try out as many names generator you can find and select the best there is.
There are AI-powered business name generators that provide step-by-step process on how you can manually create names—in cases that you wish to know the basics of naming instead of using a generator. Some also provide perks and freebies if you avail some premium offers from them. These premiums may include (depending on the website) logo suggestions, branding keyword suggestions, domain name suggestions for Social Media marketing, and quick registration of domain use.
There are also name generators who provide extra personalization to your business name aside from their suggestions. Some also offer detailed context and competitive business analysis for the suggested names. This makes name selection more intuitive and hassle-free for the user.
Benefit #4: Multipurpose
AI-powered name generators are usually multipurpose. They are not created solely for business-specific name generation. They may also cater name suggestion for a video game, YouTube channels, applications, and other relatable industries such as education, construction, or entertainment.
So, if you try to avail premium offers or paid services from an AI-powered name generator, you are assured of its worth because of the many accesses and benefits it will offer as you use it for your business.
In Summary
Artificial Intelligence is the new trend in improving businesses websites and names.
AI-powered name generators provide users the following benefits:
Ease and Convenience through automated name generation that are optimized and SEO friendly.

Automated Availability Check by scanning the entire internet and looking for conflicts and copyrights before suggesting a name.

Free Usage with Additional Perks from premiums

Multipurpose. Name generators can be used for other purposes aside from business naming.
External Links
https://searchenterpriseai.techtarget.com/definition/AI-Artificial-Intelligence
https://www.ibm.com/cloud/learn/machine-learning
https://mycorpname.com/how-does-it-work/
https://www.euruni.edu/blog/benefits-ai-business/
---
Written by William Nunez 
Short biography of the author:
Experienced content creator, writer based in Pittsburgh, PA, United States of America. I am inspired by the people I communicate with. I love my job and constantly develop my skills. New challenges are moving me forward. Linkedin: 
https://www.linkedin.com/in/william-nunez-296739220/