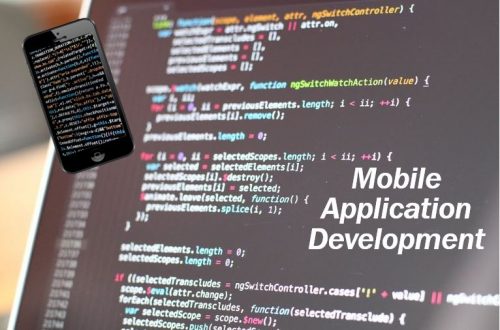 Low-code application development has had a significant impact on the software development industry. In fact, Gartner predicts that the global low-code development market will grow by 20% in 2023, totaling $26.9 billion. This growth rate is attributed to the many benefits of low-code solutions, including simplified model-driven development, which accelerates app development and digital transformation. 
Also, it implies that more low-code development vendors are and will continue to enter the market. Let's look at the top 5 low-code app development vendors to watch in 2023. 
Kissflow
Kissflow is the first unified digital workplace platform to allow users to manage all their work in one platform. This low-code application development vendor is used by more than 10,000 users globally. It features 45+ prebuilt applications to help you develop your own enterprise apps. Kissflow believes that individuals closest to the chaos know the best solution. Therefore, it helps business users easily identify, build, modify, and use enterprise apps. No complex mapping or coding is necessary. 
Key Features
Drag-and-drop functionality to edit and add fields

Supports no-code, eliminating the need for hand coding

Build logic and tasks with the drag-and-drop feature

Supports digitization of requests and forms.
Appian
Appian delivers powerful enterprise applications faster as it is an intelligent-automation-driven platform. It helps companies build smart apps that improve employee and business efficiency and customer engagement. Also, it ensures that your critical applications are secure. 
Key Features 
Native AI services 

Supports integration of enterprise data, web services, and systems without coding

Drag-and-drop tools 

Supports no-code integration to AI and machine learning platforms via Microsoft Azure, Amazon Web Services (AWS), and Google Cloud. 
Salesforce Lightning
Salesforce Lightning offers a platform and a suite of tools for developing mobile applications with advanced security features. The pro-code tools allow you to utilize any programming language to build your apps. Also, it provides features, such as embedding IoT and AI and integration with third-party and Salesforce data. 
Key Features
Its No-Code builders support easier mobile application development

Lightning Process Builder helps you build complex workflows

Instant application development from a spreadsheet. 
Microsoft PowerApps
Microsoft offers a low-code app development platform via PowerApps, a robust tool for developing applications with a slightly complex user interface (UI). Developers can extend the application capabilities using the pro-developer extensibility. With features like App running, App sharing, workflow automation, and cloud-based integration, Microsoft PowerApps is a great vendor for building low-code applications. 
Key Features
Built-in templates

You can build web-based applications that are compatible with Windows services, Android, and iOS

Easy to connect apps to data.

Point-and-click approach to application designing
OutSystems
OutSystems enables you to develop enterprise-grade applications faster, thanks to its numerous features that support you through the entire app development lifecycle. This low-code application development vendor helps you build mobile and web apps with continuous innovation. Its visual development tools and AI-powered automation allow you to tackle strategic challenges, including customer experience transformation, business process automation, and application modernization. 
Key Features
Real-time performance dashboards

Supports the creation of scalable apps 

Apps built with OutSystems can be integrated with various systems

Seamless deployment of apps, on-premises or in the cloud
Final Thoughts
Many low-code application development vendors are in the market. As a result, it is hard to pick the best low-code development platform to use. However, the 10 listed low-code solutions have been outstanding over time, delivering exceptional features and accelerating digital transformation. Therefore, if you're looking forward to venturing into low-code development, you should look out for these vendors and assess their capabilities to determine which works best for you. 
---
Interesting Related Article: "7 Ways Artificial Intelligence Will Transform Your Business Processes"