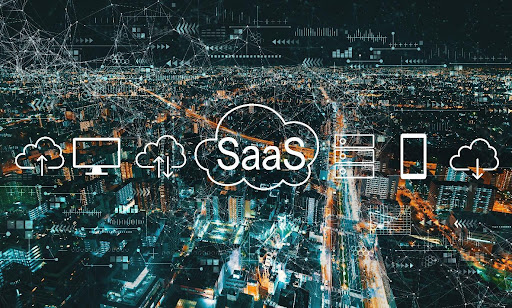 SaaS stands for Software as a Service, which is a cloud-based model allowing you to use programs and information stored on the internet, rather than your own computer.
It's also a pay-as-you-go service, where a third-party provider delivers various software applications to end users.
These come in the form of subscriptions that could include training for employees and are becoming increasingly popular, therefore the need for effective SaaS management is growing.
To further aid with successful SaaS payment management, here are 5 top tips to follow…  
Start SaaS management early
SaaS license management is an ongoing process and should be started as early as possible, to ensure its most effective use.
All business departments should have some input on the processes taking place at the earliest convenience, as it takes time to create a cross-functional team.
Detailed information will also need to be gathered on every SaaS license that a business has and starting this early ensures that an accurate picture of SaaS spending and usage can be formed.
This can help your finance team in making the best financial decisions for your company based on having plenty of supporting evidence.
Utilize automated solutions
More businesses are looking towards utilizing automation in many areas, as they eliminate the time spent on various manual tasks, especially when it comes to SaaS spending.
Instead, SaaS spending can be tracked automatically through spreadsheets and calendar reminders, which streamlines the entire process.
What makes some SaaS software services even better, is the ability to give deeper insights into what subscription services are being utilized, for cost-saving opportunities.
Not only does automation enable your finance team to spend time on other strategic tasks, but could save your business money in the long run.
Set up a database
As much as it's useful to use automated solutions to manage subscriptions, there needs to be a centralized place where subscriptions are monitored.
Keeping a database of subscriptions that are being paid for will help to track them efficiently, so you can identify duplicates and unused services.
This centralization helps with visibility over an entire company, giving every employee an understanding of business spending and where they could save.
Team responsibility
Having a database of subscriptions is a great idea, but that's a lot of subscriptions for a small finance team to solely manage.
Each department within a business should understand the costs of their subscriptions, so they can efficiently budget for them.
Rather than setting all of these tasks to the finance team, assigning responsibilities for subscription costs to the team who utilizes the software allows them to consider its true value.
This makes it easier to track, renew and cancel unused subscriptions to utilize team budgets and ensure more accountability across a whole business.
Remember to analyze data
There's no point in setting up a database and giving out more team responsibility if nothing is then done with this data – managing SaaS licenses effectively means regularly reviewing data on software usage.
An option for this is to implement an automated spend management solution, which gives you real-time visibility and insights.
This solution provides another way to track SaaS renewals and make better decisions on whether you want to renew or cancel them.
It's a great way to avoid zombie subscriptions that automatically renew without even realizing it, saving vital business funds.
---
Effectively managing SaaS payment management is a crucial element that can largely benefit your business and using these tips can ensure it is carried out most effectively.
Starting on this process early ensures that you can carry out the other tips that follow in good time, utilizing business funds and encouraging team responsibility.