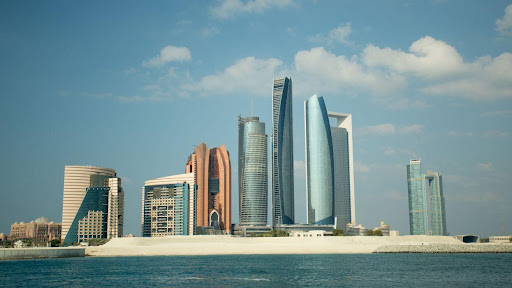 Are you looking to launch your own business in Abu Dhabi? The Abu Dhabi Department of Economic Development (ADDAD) is here to help. Established in 2018, ADDED formed with the goal of driving economic development within the Emirate and has since become a premier authority for monitoring investments and boosting competitiveness against global markets. By providing support for entrepreneurs through market research, business registration services, customized funding plans, consultation programs, and more – it's no wonder why ADDED is becoming increasingly popular amongst aspiring startups around the emirate. Keep reading to discover how the ADDED can empower both new businesses as well as existing ones!
Overview of the Abu Dhabi Department of Economic Development 
The Abu Dhabi Department of Economic Development is a dynamic organization committed to driving growth and prosperity in the emirate. With a focus on promoting innovation and investment, the department plays a crucial role in supporting the development and diversification of Abu Dhabi's economy. Through collaboration with government entities, local and international businesses, and other stakeholders, the department aims to create a sustainable future for the region. By implementing policies and initiatives that encourage entrepreneurship, increase competitiveness, and foster a favourable business environment, the department is helping to build a thriving economy that benefits everyone. Whether you are a business owner, investor, or resident of Abu Dhabi, the Department of Economic Development is here to support you and help you achieve your goals.
Detailing the Economic Strategies and Initiatives of ADDED 
ADDED, also known as the Abu Dhabi Department of Economic Development, is an organization that is dedicated to creating economic growth in Abu Dhabi. The department has deployed several economic strategies and initiatives to achieve this goal. One of the main strategies is to focus on diversifying the economy of Abu Dhabi from oil-based to knowledge-based. They achieve this target by attracting foreign investments, building a favorable business environment, and promoting innovation and entrepreneurship. Another notable initiative is the Abu Dhabi Business Center, which provides one-stop solutions to investors and business owners to streamline the process of starting and running a business. By implementing these strategies and initiatives, ADDED is on track to foster economic growth, job creation, and achieve a sustainable future for Abu Dhabi.
Exploring how ADDED Empowers Entrepreneurs
Abu Dhabi is quickly emerging as a hub for innovation and entrepreneurship, and the Abu Dhabi Department of Economic Development (ADDED) is playing an integral role in supporting this thriving ecosystem. ADDED is committed to empowering entrepreneurs by providing them with the resources they need to succeed in today's competitive business landscape. From offering licensing services to facilitating the launch of new ventures, ADDED has become a trusted partner for aspiring business owners. Their mission is to remove the barriers that prevent entrepreneurs from reaching their full potential and create a business-friendly environment that nurtures growth and innovation. Whether you're a startup founder or an established business owner, ADDED is at your service, ready to help you achieve your entrepreneurial dreams.
What is the Role of ADDED in Business Creation and Expansion 
ADDED plays a crucial role in facilitating business creation and expansion, as it provides the necessary support and resources for entrepreneurs to succeed. Through its range of services and initiatives, such as licensing and registration, business development, and investment promotion, ADDED is committed to promoting the growth of the Emirate's economy. In addition, ADDED offers a wealth of information, advice, and guidance to business owners and investors, giving them the knowledge and tools they need to make informed decisions and achieve their goals. With its focus on innovation, efficiency, and collaboration, ADDED is a valuable partner for anyone looking to start or grow a business in the region.
Analysing the Benefits Offered by ADDED to Entrepreneurs 
As an entrepreneur, there are always challenges to face, especially when starting a business from scratch. However, in Abu Dhabi, entrepreneurs are being offered a helping hand through the Abu Dhabi Department of Economic Development (ADDED) and Abu Dhabi Media Office. Their programme includes a range of benefits that aim to support entrepreneurs through their journey, such as simplifying the business licensing process and offering training and mentorship opportunities. This support creates a nurturing environment where entrepreneurs can grow and develop their businesses. Overall, the benefits offered by ADDED are a valuable resource that entrepreneurs should take advantage of.
Exploring the Opportunities for Investors in Abu Dhabi with ADDED Support
Abu Dhabi, the capital city of the United Arab Emirates, is known for its rapidly developing economy and diverse business opportunities. With the support of the Abu Dhabi Department of Economic Development (ADDED), it has become an ideal destination for investors looking to expand their horizons. The ADDED provides investors with a range of services, including business registration, licensing, and support for SMEs. This investment-friendly climate, coupled with strategic location and infrastructure, allows businesses to thrive in Abu Dhabi. As a global hub for finance and trade, the city attracts a diverse range of industries, including hospitality, real estate, healthcare, and education. Investing in Abu Dhabi promises significant returns for investors, with a stable and growing economy and a business-friendly environment that is highly conducive to growth.
In conclusion, the Abu Dhabi Department of Economic Development is essential to business growth and development in the city. Through their broad range of economic strategies and initiatives, ADDED works to empower entrepreneurs looking to create or expand a business in Abu Dhabi. By providing everything from information resources and advice to access to financial aid and other forms of assistance, ADDED helps budding entrepreneurs pursue their dreams of becoming successful in their fields. Further, by facilitating access to external investors that may provide financial support or connections beneficial for business growth, ADDED creates a network with powerful potential for entrepreneurs in the region. Abu Dhabi's Department of Economic Development is truly invaluable, as it has helped stakeholders thrive in the ever-evolving business arena that they are part of. With this vibrant system at work supporting further economic development within its borders, there is no doubt that Abu Dhabi holds great possibilities for the many individuals looking to start a business in this part of the world.