Credit: Ignacio Fernández Álvarez Via Unsplash
A dump truck transports construction materials. Without construction, there wouldn't be buildings for businesses to operate in or for people to live inside. So, a dump truck business allows the company to carry various loose construction materials, such as sand, dirt, and gravel, to the worksite.
Starting any business is a challenging task. However, it can be a gratifying experience for you, your employees, and the customer or clients you serve. A dump truck business will enable you to make the construction process smoother for many companies. Here are some more advantages of starting a dump truck business.
Can Be Profitable with Right Truck Investment
Investing in a reasonably priced truck will make your profit margin larger. Look into dump trucks for sale to find one that suits your business needs. The dump truck is an essential asset in the business. Finding the right truck will allow you to make the business more efficient. A good truck may even attract more qualified employees who know how to run the vehicle. 
Since the primary asset of a dump truck business is the right itself, it doesn't require heavy investment in the initial steps. The main expenses are related to the vehicle and employees. Office space isn't a big concern for this industry when you start, making it simpler to start a company.    
Credit: Anamul Rezwan Via Pexels  
Provides Employment Opportunities
Starting a dump truck business will enable many drivers to use their skills and work for the industry. It will provide employment options to those with existing truck driving licenses and many are looking for 
dump truck jobs
. In addition, it will open a new window of opportunities for people looking to get into the business as drivers.
You may help find efficient truckers during the hiring process that help grow your company with their dedication to work. You will also be contributing towards a growing economy, improving the standards of living for many people.
Contributes to a Growing Economy
Most businesses contribute to economic growth in various ways. A dump truck business allows construction to occur at ease. It also creates profit in the industry and contributes to its Gross Domestic Product (GDP). Dump trucks enable businesses to receive materials without hassle, contributing to a smoother construction process that helps the economy grow.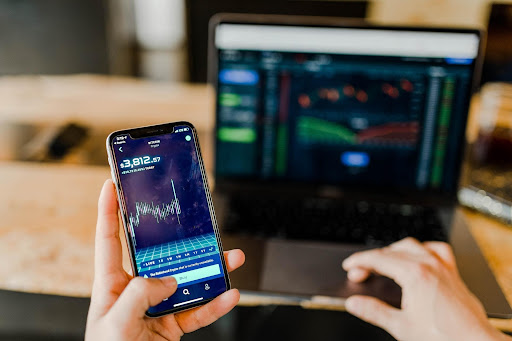 Credit: Austin Distel Via Unsplash
Options to Leverage Technology
When you start your company and step into the dump truck world, you can use technology to simplify the business. You can use technology in different steps while focusing on your business growth. 
Using apps to track driver progress, manage invoices, payments, and communication will streamline the business. You can also use online platforms to manage contractors and potentially receive more work.
Starting a dump truck can be beneficial for you and the economy. Although it may come up ups and downs and take some time to get familiar with, it can be profitable in the long run with the right truck. If you're interested in the business, you might need to get started right away.
---
You may be interested in: How Big is the Trucking Industry?