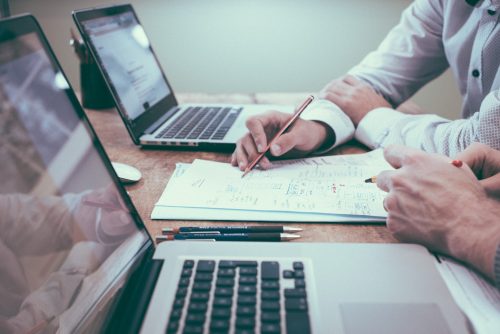 With the new year, as competition for top talent continues to increase, employers continue to look for novel and creative ways to enhance their benefits plans to give employees greater options at more value, all while maintaining costs. Many are now turning to what are called voluntary benefits, which 90 percent of organizations are incorporating into their overall strategy. Just what are voluntary benefits and what are their advantages? Read on for that and more.
What are Voluntary Benefits?
Also called supplemental benefits or employee-paid benefits, voluntary benefits are essentially those products that an employer offers, typically through a discounted rate, that employees partially or completely pay for. They are usually supplemental to core health insurance and retirement savings plans.
Such benefits, which can include dental, vision, and accident insurance, and the like, have become a mainstream, integral component of most comprehensive benefits packages, and are usually paid through salary-deferred contributions.
What is a Benefits Broker?
Typically, benefits brokers are consultants that help clients produce optimal employee benefits plans and programs. To help businesses offer a range of competitive business options, the broker handles not only enrollment, but such functions as marketing, administration, and continued program administration as well.
What are Some of the Advantages of Voluntary Benefits?
In the past, voluntary benefits plans were mostly viewed as add-ons rather than what they are to employers now: a cost-effective means of addressing employee needs through a variety of options that allow for more personalization. Remember, some 90 percent of enterprises are making voluntary benefits part of their overall organizational strategy.
Here are some of the key advantages of voluntary benefits:
Direct savings to employees. Voluntary plans are usually bought through the employer at a group rate, savings that are passed onto employees.
Reduced employee financial risk. According to the consultant Mercer, 60 percent of employees live from paycheck to paycheck, and some 48 percent can't handle an unexpected bill of more than $1,000. Through their array of lower-cost options, voluntary plans mitigate such financial exposure.
Increased choices. Mercer found that 60 percent of employees would like more customization and options when it comes to their benefit plans. Because we live in a digital world, employees can easily craft and size up the best plans for them.
Recruitment and retention. Attractive benefits can make the difference between whether a candidate takes an employment offer or not. In fact, 73 percent of employers report that benefits that are tailored to meet employees' needs increase employee loyalty to the organization.
Employees get more coverage choices. Perhaps your organization can't handle voluntary accident, critical illness, AND hospital indemnity plans, for example, but it can handle two of the three That's possible through voluntary plans.
Savings to organizations. Combining a package that marries voluntary benefits with existing carriers allows employers to realize direct cost savings and rate guarantees, and streamlines administration, to boot.
As you can see, there are many advantages when it comes to voluntary benefits, including more value and flexibility — both for you and your people — and a greater ability to recruit and retain key talent, which is ultimately key to your organization's performance. Today's business environment is challenging a new, and you want to put yourself in the best position to not only thrive but to grow.
However, you do need a consultant to help you establish and maintain a voluntary benefits plan that suits your organization best. And employees need assistance identifying and understanding which combination of benefits suits them best. We recommend Mercer on both accounts.
---
Interesting Related Article: "What is Voluntary Administration & How Does it Work and When Should You Use it?"