One of the most popular and effective methods of monetization for games is rewarded video ads. However, as with any monetization option, there is no one best way of doing it and can be a complicated process to get desired revenue target.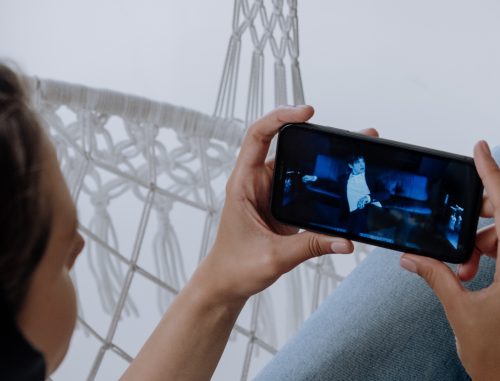 In addition, you need to consider impressions caps, GDPR compliance, In-game value exchanges etc before deciding the best way to implement video ads in your game.
In this and subsequent posts, I will try to cover best practices of implementing Reward Video Ad in your HTML5 and Mobile Games.
What are Reward Video Ads?
A Reward Video Ad is a video that a user can watch in exchange for an in-game reward. The rewards can range from an extra life in a game, an extended trial period, a hint for solving a puzzle, or even virtual game currency. For example, playing a game and choosing to watch a video for extra money or tools to help out is the best way to get a user to watch an ad and earn a side revenue through the ads.
Some examples of Reward Video Ads in Game – Source – www.applixir.com
How effective are Reward Video Ads?
Based on a market survey conducted by Unity3D, it is clear how effective the reward video advertisements strategy is:
The free + ads model trend continues to grow as more than 70% of users prefer in-game ad videos over the traditional premium or in-app purchase model.
User retention has been reported to increase under the reward ads model, as reported by more than 60% of game developers.
When directly asked about their preference, around 55% of users agreed to reward video ads as their in-game video style.
Out of the user base, more than 60% chose to actively engage with reward video ads for the added benefit of unlockable content and features.
Benefits of Reward Video Ads
On average, a game developer earns 150%-200% more in revenue when using Reward Video Ads. To get an accurate estimate of a game's potential, visit reward video Ad providers and ask for revenue estimates.
You can also visit www.applixir.com and use the revenue forecast tool to estimate your revenue potential.
Increased Session Time and Engagement
Another benefit on the side of the developer is that users who spend time watching rewarded video ads also tend to have better engagement and increased session time than those who do not. People that received rewards and premium items / currency do get to experience premium game items, hence creating a more engaged user. These tends to increase user retention as well.
Higher In-App Purchase Spending
Once users have gained premium content, they are often more likely to purchase in-game currency or features. Rewarded video ads create a way for users to see how bonuses work before shelling out money for those things. The rewards give users the chance to see how the bonuses and features work, which can lead to wanting more of it through spending money.
Reward Video Ads provides an excellent way to monetize all gamers!
When done right, Rewarded video ads can be an excellent option for bringing in revenue, keeping users, and convincing users to seek out in-app purchases. Where should you start?
–
AppLixir is a Reward Video Ad provider for HTML5 Games, WordPress Sites and Mobile Games.
---
Interesting Related Article: "5 App Monetization Trends To Watch In 2019"