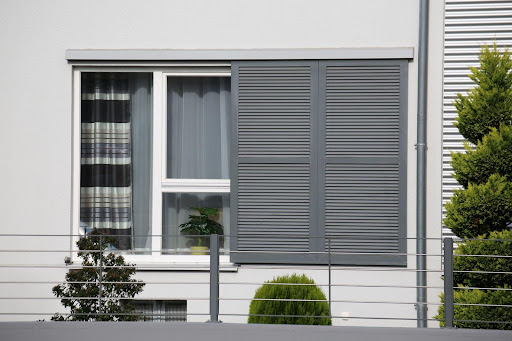 Are you in the market for window treatments that combine elegance, durability, and security? If so, aluminium plantation shutters may be just what you're looking for. These shutters provide a beautiful aesthetic to any room while also offering superior protection from the elements and other intrusions. Let's take a look at why investing in aluminium plantation shutters is such a smart move.
Durability & Maintenance-Free Quality
Aluminium plantation shutters are built to last. They are made of sophisticated extruded aluminium frames with powder-coated finishes, meaning they won't warp or corrode over time like some wooden shutters can. In addition, these shutters require virtually no maintenance; all you have to do is wipe them down occasionally with a damp cloth and they will look as good as new!
Highly Customizable Options
Aluminium plantation shutters come in an array of customizable options, allowing you to create exactly the type of shutter system that works best for your home. You can choose from different sizes and shapes such as square or arch top louvres, as well as various colours that blend seamlessly with your existing décor. Not only can these shutters add beauty to your home's interior design scheme, but they also offer superior light control thanks to their adjustable louvres which can be adjusted to let just the right amount of light into your space while still providing privacy.                             
Security & Energy Efficiency Features
Aluminium plantation shutters provide an extra layer of security since they are extremely difficult to break into or damage due to their sturdy construction. They also help insulate your home against outside temperatures by blocking out cold air during winter months and keeping cool air inside during hot summer days – this helps reduce energy costs by up to 25%. Lastly, these shutters reduce noise pollution from outside sources by up to 70%, creating a peaceful environment indoors so you can focus on what matters most without being disturbed by outside noise.
Aluminium plantation shutters offer a great combination of style and practicality that will enhance any space. They are highly durable and require minimal maintenance while offering maximum security and energy efficiency benefits. Not only do aluminium plantation shutters instantly upgrade the look of any room in your home but they also provide peace-of-mind knowing that your windows are secure against intruders while helping keep energy costs down year-round. Investing in aluminium plantation shutters is an investment worth making!
---
Interesting Related Article: "Top 5 Home Design Trends 2023"