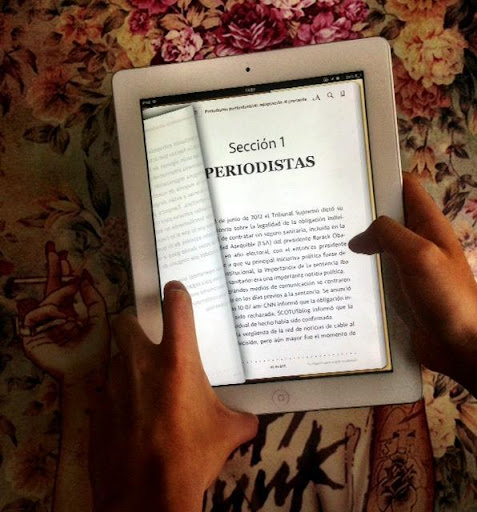 When Ebooks were first introduced in the early 1990s, they were just a tiny niche. However, the rising internet use and free browsing made it a part of the business marketing strategy. A well-written Ebook is a valuable asset for your business. According to a survey, Ebooks are the second most common reading format after paperback books. Now that this format is not restricted to professional book authors and academia, you can use it to educate and promote your business. 
The first Ebook was created in a university research lab by a University of Illinois student Michael S. Hart. He digitized the American Declaration of Independence, a pamphlet on a Xerox mainframe computer. He also launched the electronic version of the American constitution, The Bible, and the bill of rights. In 1971 he launched his very own ebook creation company, Project Gutenberg. However, it was not until 22 years later, in 1993, that a financial exchange network was built for ebooks. Bibliobytes was the first publishing company to jump into the market with such a modern idea. 
However, they became mainstream when Sony released E-Readers, and Amazon Kindle went live. Following their footsteps, many other companies launched ebooks platforms like Kobo Writing, Nook Press, and iBook Authors. 
Ebook writing and its importance for businesses
In an age where e-commerce, e-tickets, and e-gift cards are used to generate revenue, Ebooks are not far behind. The idea that you can read virtually anywhere and anytime is enough to read them. Its text is resizable, searchable, and non-editable. You can search any quote or line without scrolling through a hundred pages. Almost every type of text can be converted into an Ebook format. 
Ebooks can be used to teach industrial practices, product specifics, troubleshooting, service overviews, and case studies. You can address your product's components and connect with your target audience. 
Ebooks are a significant part of inbound marketing. Inbound marketing refers to valuable content for making long-term relationships with the clientele. Ebooks take a customer further into the sales funnel by increasing brand familiarity. Here are some more benefits of Ebooks in a business. 
Improves Your Lead Generation
An engaging and informative ebook can convert leads and bring results. Getting an email address on every download is a great start. You can then include them in your email marketing campaigns for maximum return on investment. You can create a subscriber list and send them regular updates about your service or product. A compelling call to action in the Ebook is sure to bring them around. 
An Excellent Way to Create Long-Form Content
Most SEO strategists and marketers focus on short and to-the-point content to grab the user's attention. However, long-form content such as Ebooks can also positively impact its SEO. Ebooks have enough space to place keywords related to your services. These digital books can also be used as a reference for other blogs and articles on a third-party website welcoming backlinks to your site. 
Lends Authority to Your Brand
Ebooks leave space to delve deeper into your topic and show your expertise. Writing long-form content with graphs, research, and infographics will eventually establish you as an authoritative brand. You can build a sharp image by giving your reader core details about your service. 
Builds Customer Trust
Ebooks are the right tool to draw a line between you and your competitors. Building your brand and getting the right following can take time. However, you gain your audience's trust when you lay out every detail about your company. For example, a construction business can explain their acquired award, certificates, and most famous buildings to describe their achievements. Including case studies of your past projects can also help your audience understand your working mechanism. It can be a great way to promote your brand and build a reputation. 
How Can Outsourcing Ebook Writing Benefit Your Business?
Outsourcing is a cost-effective way to get work done by transferring little portions outside work. Ebook writing is a time taking process. Writing, editing, formatting, and proofreading an ebook can take a month to a year before publishing. Therefore collaborating with an ebook writing service can make your work easier, more efficient, and cost-effective. Here are all the advantages of hiring these services. 
Unbiased Work From a Third Party Is Better Than a Biased Personal Opinion
An owner can never be objective in their writing when talking about their business. Your love and passion will be evident in your writing, which can look like a forced advertisement to the reader. Outsourcing to an ebook writing service can help your Ebook remain unbiased, objective, and factual. A fresh approach to the topic can illuminate new explanations and features. An expert writer will not use technical terms and jargon; only the company knows. It will make it easy for the reader to understand and relate.  
It Can Save You Time and Lets You Focus On Your Business Management
You'll hardly get time to write if you're managing a business. Taking care of your team and working on your business strategy while keeping your quality in check can be overwhelming. Outsourcing your work can free up your schedule, and you can focus on other aspects of your business. Therefore, a writing service is an ideal way to save time. They will customize a book according to your demand within the given time limit. You will not have to spend time editing or revising it again and again since an eBook writing service will do that for you. 
It Gives Room to More Content Ideas
Outsourcing can help you strengthen your content marketing strategy by suggesting new ideas. You can generate different articles, blog posts, and multimedia using your Ebook. While putting all the pieces together, an outsource service will see your content from a critical point of view. They can tell you where a topic or terminology needs to be explained separately outside the book.
Takeaway
An eBook is the subtlest and effective way to convey your idea or message without making it look like a marketing tactic. You can inform them about your business and gather data about them through download forms. Outsourcing your work to an expert team of writers can help you get quality results with a quick turnaround time. It can also help you expand your business to different countries by writing in their dialects and using local terminologies. Contact Lincoln Writes for professional eBook writing services if you also want to reach the next level in business strategy. 
---
Author Bio:
Laura Parker is a professional blog writer with over 5 years of experience in the industry. She holds a degree in English Literature and has a passion for writing engaging, informative, and creative content. Laura specializes in writing on a variety of topics including lifestyle, health, wellness, travel, and technology. When she's not writing, Laura enjoys reading, exploring new places, and trying out new recipes in the kitchen. She is a firm believer in the power of self-care and is always looking for new ways to incorporate wellness into her daily routine.