Communication is the driving force behind any successful venture. Whether it's improving the interaction between your team members or fostering better relationships with leads and potential clients, you need to talk to people. But sometimes conversations need to be as streamlined, pointed, and easily tracked. Using a mass communication method such as email is pretty useful here, but there's another communication method that leverages something most of us use every day: text messaging. Using mass text messaging for various business needs is ideal for elevating your communication and improving productivity. Here are a few benefits of using mass texting at your organization.
Easy To Use
When you're seeking a communication solution, the last thing you want is an overly complicated program that renders adoption and uses difficult. Fortunately, mass texting solutions are pretty easy to use. Most of the time, a high quality solution will incorporate a dashboard you can use to compose, schedule, and check the status of messages. From setup to regular usage, a text messaging service is only as good as its built-in components. So, you'll need to look for something that has plenty of features without a high learning curve. That way, you're able to send mass text messages right out of the box instead of spending a great deal of extra time training people on using the program. Some companies also have built-in templates or other features that make it much easier to use their software, so it's best to be on the lookout for such amenities while reviewing various solutions.
Scheduling Capabilities
There are times when sending a message might be better received (or easier to compose) if you schedule it for a certain timeframe. Scheduling is useful for saving time and effort—especially when communicating with staff or colleagues. It's also incredibly convenient for communicating any messages you wish to parlay to anyone in the world. When it comes to marketing, text messages are a good way to get to know your customers and interact with them in meaningful ways. Want to drive engagement and reveal special promotions to your customers? Scheduling promotional texts is the way to go. If you're running a text message marketing campaign, scheduling becomes a vital component of ensuring customers receive messages, promotions, coupons, and more in a timely manner.
Increased Open Rates
In typical marketing situations, the open rate usually refers to how often an email gets opened by its recipient. The same metrics can also be applied to text messages. It's essential to know how often messages are opened, whether it's for marketing purposes or for making sure colleagues are actually opening and seeing your messages. A versatile mass texting service can vastly improve open rates while letting you better engage with both customers or colleagues for any purpose. 
Conversation Tracking
Do you want to know if and when recipients are reading your messages? How about knowing right away when they reply? Would you like to get an idea of how much reach your messages have? These types of analytics are only part of the many tracking opportunities.
Using a combination of filters and tagging, you can see who opens your messages and immediately respond to any replies. Tracking can make alerts, promos, and other crucial messages easier to engage with through real-time tracking. There are also different ways to receive notifications so you can decide how to respond or follow up. Finally, international communication is also attainable by using mass texting solutions.
Versatility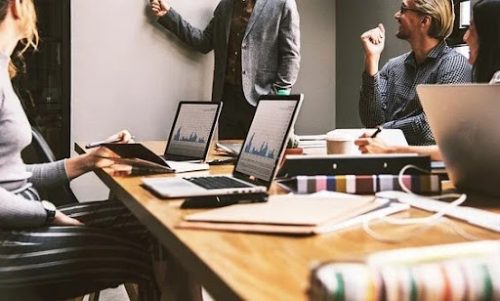 Mass texting isn't merely suited to business communication throughout a company. It can be applied to a significant number of other things. If you're running a marketing campaign, you can schedule and change the frequency of sending a message to your contacts. You can also upload a large list of contacts to the program that can then be disseminated into a full-on mailing list. Delivery rates improve as you increase your customer engagement through both SMS and MMS messages. Whether you need to improve your marketing strategy or set up better office communication, a mass texting solution is the path forward.
---
Interesting Related Article: "What is SMS marketing and how does it work?"