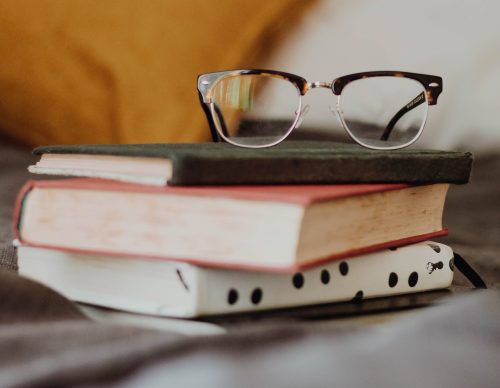 Self-learning search engine optimization is always possible, but it's easier when you read the best SEO books, too.
The best SEO books have the advantage of being closely reviewed, edited, and vetted. Many of these books will also be published in different editions in the years to come, as SEO is an ever-changing discipline.
SEO is now part of university digital marketing courses in universities and is a testament to the fact that anyone who wants to be productive (and profitable) on the internet now needs to read the best SEO books to remain competitive and knowledgeable.
Below are some of the best titles in the market, as well as an overview of what to expect when you pick them up for your daily steaming cup of SEO smarts. As always, when learning new skills or smarts, it's always a good idea to explore as many channels as possible and keep an open mind while learning.
Proper Noun
Proper Noun is a SEO and content marketing agency that helps businesses increase online visibility and drive conversions through strategic content creation and optimization techniques.
3 Months to No. 1 by Will Coombe
3 Months to No. 1: The No-Nonsense SEO Playbook for Getting Your Website Found on Google contains a general outline of what it takes to lead a successful SEO campaign from the perspective of someone who has worked in SEO professionally with businesses.
Will Coombe focuses on the essential gaps people miss when they launch a digital marketing campaign, and points out that businesses often focus on low customer intent areas while completely ignoring or neglecting high customer intent approaches, including SEO?
Coombe emphasizes the need for a multi-layer approach to SEO and points at two significant failures: "being a jack of all trades" and "not layering your marketing channels." However, Coombe doesn't dismiss
He outlines five phases that determine lower customer intent as you go down: Google Ads, SEO, social media ads, content marketing, and traditional PR.
Coombe argues that as customer intent goes down, the net widens and may produce higher ROI (sometimes), depending on the circumstances. So he plays it safe by not dismissing any of these channels and instead focuses on educating people on the importance of getting more people to focus on the brand and the message.
Coombe shares the general anatomy of an SEO campaign. 3 Months to No. 1 is ideal for readers who already know some aspects of SEO but what to organize their knowledge and take on different perspectives from someone with more experience in the field.
Expertise Level: Intermediate
Effective SEO and Content Marketing by Nicholas Papagiannis
This Wiley title offers a comprehensive look into digital marketing and is connected with search engine optimization.
Effective SEO and Content Marketing cover many general areas: creating a content vision for your website (vital if you're going to engage in content marketing), how calculating the ROI of search engine optimization, working with different types of content formats and assets like white papers, podcasts, online video, and blogs, how to use data to get ideal responses from customers and website visitors, comprehending the attributes of a content marketing program, and many more.
 This book is ideal for intermediate to advanced SEO practitioners who want to enhance their practice of search engine optimization by fanning out to content marketing and analytics. Admittedly, not everyone is a master of content marketing, even if they practice SEO. Many SEO practitioners know how to conduct keyword research but have little insight into how the keywords tie to content that will help convert. Papagiannis addresses this gap by bringing the focus back to the core of SEO, which is the content while introducing many technical aspects of the field.
Perhaps one of the more interesting takes in the book is how Papagiannis highlights that "getting free traffic is the most important thing" for digital marketing.
And while nothing in digital marketing is truly free because you will have consistent overhead expenses when engaged in extreme content marketing, Papagiannis refers to the fact that after you have effectively built a "city of content" on the internet, your website will generate traffic for a long time. We're talking about qualified, high-intent, and high-quality traffic to help you convert and land more sales with your website.
Expertise Level: Intermediate to Advanced
Learn SEO: Think Like Your Customers to Get More of Them by Bruce Jones
Chicago-based SEO scientist and SEO consultant Bruce Jones unfurls an entire universe of SEO knowledge in his seminal first book, Learn SEO; Think Like Your Customers to Get More of Them. This notable first foray into SEO education provides a distinct advantage to learners who have yet to connect search engine optimization with the larger orbit of digital marketing.
According to Jones, the secret of successful SEO is approaching each effort or campaign as a publisher, not a marketer. This disruptive thinking has paid off in Jones' practice as an SEO consultant and as the founder of six SEO companies in his twenty-year career.
Jones begins the book with an expansive exploration of the state of search engine optimization, which considers the most critical changes in the digital search landscape in the past decade.
He emphasizes that search is no longer search and rightly points out that Google, the biggest search engine around, has shifted its focus from just delivering any search result to users to aiding customers in finding products, services, and other solutions they need from the internet.
Jones continues to examine the algorithm changes and important search updates that Google unrolled through the years, including Core Web Vitals, content quality guidelines, schema markup, and the Product Reviews Update that shook the SEO community in 2022.
As of this writing, Jones' book is the only one in the market that has rightly added the Product Reviews Update to the first edition of his SEO book, which is an advantage to eCommerce owners and web administrators looking for clarity on the matter.
The book's many essential sections include My SEO Journey and Developing the SEO Growth Mindset. The Wisdom of My SEO Journey lies in the way Jones frames search engine optimization: it's a digital marketing channel, it's a way of communicating with people, and ultimately, it will help your business or organization thrive for years to come. Therefore, he says, any business owner should take SEO seriously and strive to perform SEO processes properly. He makes special mention of black hat SEO techniques, too.
"I will say this once and never again in this book: if you willingly perform black hat SEO on your website and get penalized, you will have to wait for the search engine to give your website another chance.
"Google has been transparent for some time that the best way to deal with people who try to compete unfairly through search engine rankings is to prevent them from making money through SERPs.
"They know that you are online and performing SEO on your website because you want to be seen and heard and to generate sales or leads through the internet," writes Jones.
Jones immediately makes several compelling points in the introduction of Developing the SEO Growth Mindset:
"I like approaching SEO this way: you put things together to make something out of it. In short, whenever you do SEO, you establish a system. But what is the purpose of the system?
"Why are you interested in SEO? These are just some of the questions we will try to answer in the SEO Growth Mindset. I've mentioned this previously, but it bears repeating that SEO is never a print but always a marathon. I'm not saying this to scare you or dampen your spirits.
"It's just how it is. SEO has become so much bigger than it previously was two decades ago. As a result, the moving parts have grown, changed, and expanded.
The system that worked before is just a tiny cog of the more prominent family of systems that keeps information flowing to people at the right time and place whenever they use search engines like Google or Bing," continues Jones.
Jones successfully maps the steps to create an SEO strategy from scratch. Included in his blueprint collection are the steps for successful content audits, content creation, keyword research, and so many more.
Based on the topical collection and the general approach to educating readers, we can confidently state that Bruce Jones' first book is the perfect partner for all SEO expertise levels. The Learn SEO book is beneficial for readers who have no idea where to start, as Jones plots the coordinates on the map. All you must do is take that all-important first step.
Expertise Level: All Levels
How to Get to the Top of Google by Tim Cameron-Kitchen
Tim Cameron-Kitchen writes for Exposure Ninja, a Nottingham-based agency, in How to Get to the Top of Google. Written from the perspective of SEO professionals working in the agency setting, How to Get to the Top of Google is an excellent introduction to how search engines work and how business owners can come to terms with how the digital search landscape has changed over the years.
The book's first part overviews what successful search engine optimization can do for your business, plus some small case studies demonstrating sales changes over the years.
Cameron-Kitchen does it correctly when he shows that SEO is not an overnight endeavor but something you commit to for years. The rewards of inbound marketing are great, but only to those who can stick to the program for some time.
An exciting chapter in the book titled Four free ways to appear on the first page of Google gives the reader an overview of some well-known techniques in SEO like getting traffic from expected Google search results, appearing in featured snippets, getting your business on Google Local, and using other people's websites. These are all time-tested, albeit expected, ways to gain exposure and improve website traffic.
In the next chapter, Cameron-Kitchen examines the different 'pillars' determining the likelihood of Google ranking your website better than your competitors. According to Cameron-Kitchen, it's essential to put things into perspective when working on your website SEO:
"Folks who ask this are treating Google like a dog. You can discipline and train a dog, and it will listen and obey, and your friends will give you admiration for your well-behaved fur baby. But Google is far more like a cat. You can try to discipline, you can try to train, but the cat won't obey you unless it perceives that it stands to gain big.
"Sometimes, even if it thinks it stands to gain, it will still outright ignore you and rip its claws through your beautiful brand-new sofa, or wee on your shocked friend's brand-new bag, just to prove its boss," writes Cameron-Kitchen.
Expertise Level: Intermediate to Advanced 
SEO 2020 by Adam Clarke
SEO 2020: Learn Search Engine Optimization With Smart Internet Marketing Strategies by Adam Clarke is a straightforward read for folks who need help in the different aspects of SEO. The one in the market now is an updated edition, as the book's been published some years ago and is periodically updated to maintain accuracy.
The book's first part talks about how SEOs evolved through the years and maintains that not all older SEO methods work. This makes the book a great thought piece for people who may have tried search engine optimization in the first decade of the two thousand, then dropped off before seeing results The SEO in the 2020s is vastly different from the SEO in the 2010s, as everything now is more focused on customer experience and how people use the internet to solve their problems and meet their needs.
Chapter two of the book talks about some common strategies for keyword research, as well as how to approach the task from the perspective of a long-time practitioner. This is a crucial part of SEO education, as keywords form the first layer that eventually gives rise to an SEO strategy or content strategy. However, not everything is limited to keyword research, so if you approach SEO without an inbound marketing mindset, it will not work.
Expertise Level: Intermediate
---
Interesting Related Article: "7 Benefits From Professional SEO Services To Your Business"