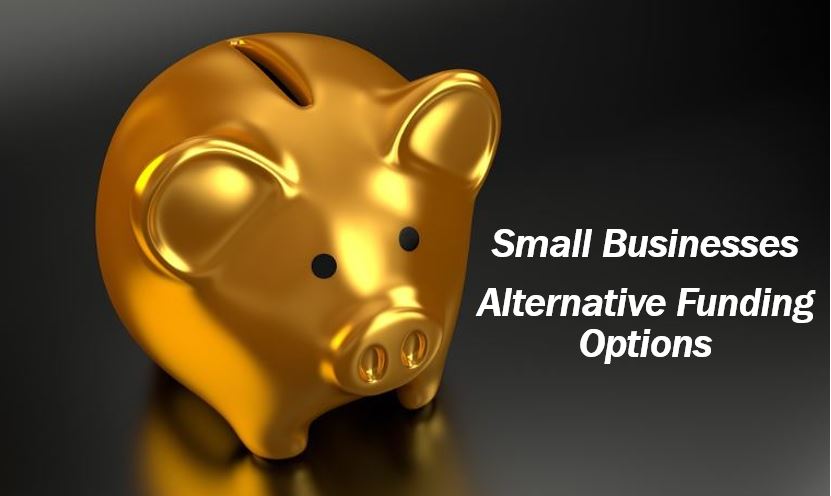 One of the biggest challenges that startups and small businesses face is procuring funding. This can be stressful, especially when a business needs money urgently, such as when it needs to add inventory, purchase new equipment, hire new employees or even expand the business.
Banks are particularly notorious when it comes to business lending – to secure a loan from a bank; an applicant must have an excellent credit and more than two years in business. But still, there is no guarantee that the bank will provide funding.
If you find yourself stuck up in this situation and are wondering how to go about it, we have some good news for you. There are alternative funding options that can provide you money for your business. Read on to find out which one suits your needs and preference.
Asset-based lending
This is the business of lending money via a contract that's secured by collateral. Also referred to as commercial finance or asset-based financing, an asset-based loan can be secured by equipment, accounts receivable, inventory, or other property that you own. It's essential to note that the rates of these loans are lower than those of unsecured loans because the lender can recover all or most of its losses in case you fail to pay.
With asset-based lending, you have the option of choosing between a lease purchase and hire purchase.
Online loans
Thanks to the internet and the advent of mobile technology, getting business funding can be as easy as clicking a few buttons. The internet has made it easy for business people like you to get funds for projects. If you are considering this type of loan, you should know that it's more or less like that of a bank, but with a few differences.
Usually, online loans have fewer restrictions in terms of time in business, credit score and annual revenue. Additionally, they are easier to apply, and applications are processed faster.
Peer to peer lending
This alternative funding option allows you to obtain funds directly from other people, negating the need for banks and other financial institutions to act as intermediaries. Online lenders that provide this type of lending have enhanced the method as an alternative finance source.
Also known as crowdlending or social lending, P2P lending has been in existence since 2005 and has been adopted widely by investors and business people. In P2P credit, the lending site links you to investors, sets the terms of use, and facilitates the transaction.
Angel investors
An angel investor is an independent individual who offers capital for the development of a business. Often, the goal of this private investor is to assist business people by investing their own money in an idea. This considerable funding can help an idea grow into a fully-functioning business and offer a base to begin with business operations.
In addition to providing funds, the investor is usually also interested in being part of the project, serving as a mentor or guide.
Venture capital
Venture capital and angel investors are often mentioned together, but there are crucial differences between the two funding options. Unlike angel investors, in which a successful business person uses their funds to invest in a business that they like, venture capital is provided by firms or funds. Venture capitalists are less interested in early-stage businesses and usually work with companies that are more established. And while both groups get shares of the business, venture capitalists will want a seat at the table.
Crowdfunding
Crowdfunding is yet another incredible business funding method where you fund your venture or project by raising small amounts of money from peers online. Crowdfunding can be categorized into four groups; rewards, debt, charity and equity.
All these types have their own conditions. For example, with rewards, you will not need to pay back the amount, but you'll have to give your peers something in exchange for their donation. In equity crowdfunding, peers who invest in your business will get shares for your solution – you also may need to pay some amount (or fee) to the crowdfunding website itself.
Video – What is a Business Angel
A business angel or angel investor is somebody with resources who invests their own money in a startup. Watch this Market Business News video to find out more.