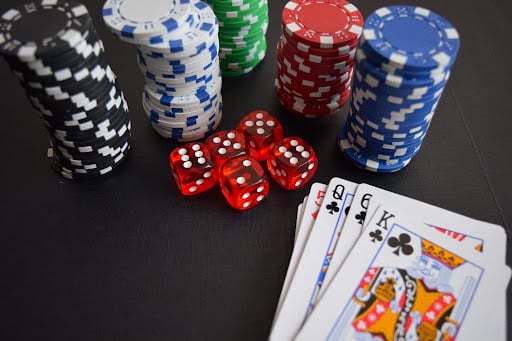 Casino gaming is currently undergoing a huge surge in popularity around the world. With the rise of online casinos and the ever-increasing availability of mobile gaming, more and more people are joining the fun and excitement of playing casino games.
Whether you're looking for a way to kill time or hoping to strike it rich, there is a game out there for every play style and personality. It's now easier than ever before to get started on a game of online blackjack and be connected with other players from around your country, continent or beyond.
With so many options available, choosing the right casino game for beginners can feel daunting. We explore some of the best casino games for newcomers and provide tips on how to get started.
The Rise of Online Casinos
Perhaps the biggest factor in the recent explosion in casino game popularity is the growth and prevalence of online casinos. Online casinos offer a convenient and reachable way for players to enjoy their preferred games from the comfort of their own homes on a schedule that suits them. They also provide a wider variety of games than traditional brick-and-mortar casinos with new titles being added regularly.
Mobile Gaming
On the other side of the same coin, mobile gaming continues to play its part in the success of online casinos. With the increasing prevalence of smartphones and tablets, more people than ever before have access to mobile gaming apps. 
An Unmatched Level of Excitement
Casino gaming is a pastime that offers a level of excitement and fun that is hard to beat. The thrill of winning big and the anticipation of the next spin or hand, combined with the social aspect of playing with others come together to create a truly unique gaming experience.
Blackjack
Blackjack is perfect for casino newcomers since the object of the game is simple and can be learned in minutes. Players try to achieve a hand with a higher value than the dealer's without exceeding the magic number of 21.
Blackjack is played with one or more decks of cards and typically involves multiple players, but each player competes only against the house. This means patrons are more likely to support other players around the table, contributing to a friendly and fun atmosphere.
To play, each player is dealt two cards, and the dealer is dealt one card face up and one card face down. Players can then choose to "hit" and receive another card or "stand" and keep their current hand. The goal is to get as close to 21 as possible without going over.
Blackjack has proved so popular throughout the years since it offers a great balance of skill and luck, which means players can improve their chances of winning through strategy and practice. It's also notorious for having a relatively low house edge, so the casino's advantage is smaller than in other games and you're more likely to come away with money in your pocket!
Slots
Perfect for beginners because there's no pressure from the prying eyes of other players, slots are great solo games which embody the thrill of the casino. One of the most popular casino pursuits around the world, the rules of the game are simple.
Players insert coins or tokens, spin the reels and try to match symbols to win prizes. The symbols and their combinations vary from game to game, but the general concept and mechanic remains the same.
Slots are perhaps the easiest game to pick up and require no prior learned skill. They also come in a huge range of themes and styles – especially in the digital realm – so you're sure to find a game that appeals to you.
But most of all, they offer the potential for huge payouts from relatively small bets, which can be a big draw for players. Beginners can start small, wagering minimums – sometimes even playing for free, online – and up their bets as they become more comfortable.
Roulette
By some estimates, roulette dates back over 500 years to the time of French aristocracy. It's a casino classic that involves a spinning wheel with numbered pockets and a ball that is dropped onto the wheel by the croupier.
Players bet on where the ball will land, either on a specific number or range of numbers, a color (red or black) or whether the number will be odd or even. The rules are simple and players can place multiple bets on each spin.
It's an exciting and fast-paced game with the iconic anticipation of the ball dropping. Roulette offers a wide range of betting options, from high-risk single-number bets to safer outside bets with lower payouts to suit the playstyles of different players.
If you're new to the world of casino gaming, you needn't be overwhelmed. There are games available for every player, from the staunch classics to modern marvels. And if you can't visit a casino in person, an equally fun experience can be found online.
---
Interesting Related Article: "What is Responsible Gambling?"