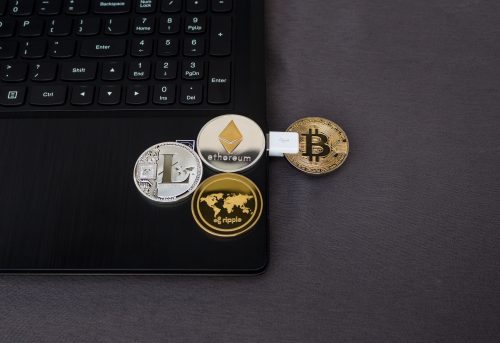 Crypto trading platforms and exchanges are great support for traders in the cryptocurrency market. They can easily open their trading accounts, make use of services and buy and sell digital currencies.
While selecting the best trading platform or exchanges, traders have to be sure of the facilities and services available, which is a hectic task. To help traders out, we have discussed the best crypto trading platforms and exchanges.
Best Crypto Trading Platforms and Exchanges
We have taken the best crypto exchanges and trading platforms that are suitable for traders. They are selected after analysing their services, facilities, tools, fees structures, and other criteria.
So, let's have a look at these exchanges and platforms to make sure traders invest with the right ones.
1.   XBO Crypto Exchange
XBO is one of the fastest growing crypto exchanges. It is a newly launched crypto trading platform and has already attracted a vast number of global users. The exchange is known for providing the best trading tools and latest tokens just after their launch.
XBO does not charge any commission on deposit and withdrawal. Plus there will be no hidden charges as the firm follows all official guidelines of the regulatory body.
Pros:
Fast execution
Latest coins and tokens
No commission
No hidden charges
Supports fiat currency
2.   Coinbase
Coinbase is first on the list as it is the most popular trading platform for cryptocurrency traders. They are allowed to trade directly with the USD and make smooth transactions.
The cryptocurrency exchange is working to build a crypto economy with a fair, efficient, accessible, and transparent financial system. They began their trading services in 2012 with a mission to make secure trading.
Their easy-to-use platforms and services make the crypto exchange preferred among many market investors.
Coinbase crypto exchange has more than 150 digital currencies to trade, and not only that, they have minimum transaction fees ranging between 0.00 to 0.60%. A trader can start trading with a minimum of a $2 deposit and have the best trading experience.
The crypto trading platform currently offers 30+ coins, and some of them are:
Bitcoin
Ethereum
Litecoin
Dogecoin
Cardano
Pros:
Easy to use interface
Range of tokens and coins to trade
Highly secure and trustworthy
Liquid exchange
Advanced trading platforms
Cons:
High fees unless one is using Coinbase Pro
Clients do not control private key
3.   Kraken
Kraken Pro is considered the original and professional crypto trading platform. Traders can go for this crypto exchange for the best low fees and have the finest trades possible.
The exchange is a good choice for experienced traders because of the advanced order types, margin, and futures trading services.
It has a good selection of coins and tokens to invest in and allows margin trading to ensure great profits for the clients (although traders should be aware of the risks involved).
There are many coins and tokens to trade, and some of the riskiest tokens are accessible with Kraken.
Kraken was founded in 2011 and provides its services in most parts of the world. There are over 120+ cryptocurrencies with a low fee structure that traders can trade.
Pros:
Several coins and tokens to trade
Low fees with Kraken Pro
Liquid exchange
High-security level
Market presence for longest in crypto exchange
Cons:
Do not provide service in all the US states
Limited account funding options for traders
4.   Crypto.com
Crypto.com was established in 2016 and is based in Hong Kong. It is among the fastest-growing and largest crypto exchanges online. With a reach of 90 countries worldwide and 250+ cryptocurrencies to trade, traders cannot ignore this trading platform.
It has its own blockchain, Crypto.org Chain and token, CRO, and many other advanced services.
The unique feature of the crypto exchange is its support for the US based clients. Moreover, its solid rates on the crypto savings accounts make them the best available for trade.
However, the only drawback that traders may find is that Crypto.com is app-based. It does not have a desktop platform for clients to trade with them.
Pros:
250+ cryptocurrencies
Pays weekly interest on crypto savings
Debit card is linked with a trading account
Cons:
High fees
Poor customer support
5.   Voyager
Voyager is a crypto trading platform that was the first to be a publicly traded exchange. An app-driven exchange that offers commission free trading. The platform is simple and easy to use, simplifying crypto trading.
Traders can trade with this US regulated crypto exchange that has high interest rates on the cryptocurrencies selected. It was introduced in 2017 and is based in New York City.
As of 2022, the company has raised $100.1 million since it got public. It routes orders and connects with exchanges to trade in the market. Offering over 50 digital assets, traders can go for this platform to trade cryptos.
It supports the major cryptocurrencies with a strong system to trade.
Pros:
App based interface
Commission free trading
Solid interest rates
Cons:
6.   eToro
eToro cryptocurrency exchange has been part of the financial market for some time now. It is one of the leading social investment networks with the aim of revolutionising the trading system.
It began its services in 2006 and has since advanced with the technology. Traders can go for this cryptocurrency exchange as it ensures client safety. In addition, eToro keeps adding new offerings for their clients.
Thus, traders can have diverse investments and great trading experience with opportunities.
Pros:
Multi-asset platform
Zero commission
Free insurance
Social trading
Protects funds
Cons:
Does not support many tokens and coins
Limited options for the US clients
Conclusion
The article describes the best crypto trading platforms which are suitable for various levels of traders. They can analyse them and have successful trading with the best services.
We have taken the five best crypto exchanges that are popular among the masses and provide unique features to trade.
---
Interesting Related Article: "Is Cryptocurrency a Good Investment?"