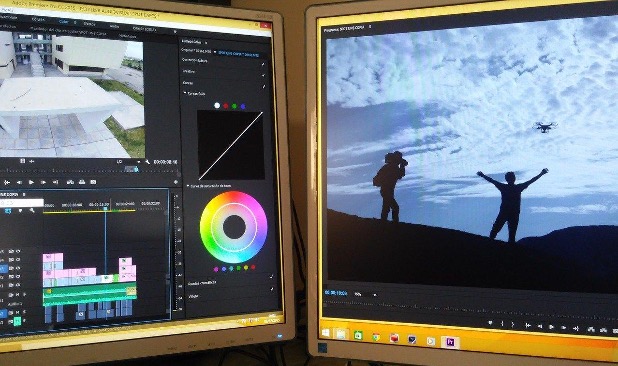 The growth of a start-up is rarely easy. It's possible to fantasize about starting a firm, putting out a great product, and watching a flood of new consumers come in, but this isn't a realistic expectation. The quality of a start-up's marketing is a major factor in its success. Video marketing is an essential tool in today's competitive business environment.
Who wouldn't want to take advantage of all that video content has to offer? People are drawn in and stay for a long time because of it, and it's easier to convey complex ideas than with long paragraphs of text.
However, the idea of publishing raw video footage is a bad one. It'll often drag, include all the flaws that would otherwise be on the blooper reel, and most importantly, limit you to only one take of each shot you want. Any video that lasts for more than 30 seconds without any editing is doomed to failure.
When hiring a seasoned editor with suitable expertise, companies don't have much money to spare. However, contrary to popular belief, professional-level video editing software is not the sole option. All of the capabilities you need to produce high-quality videos are available in free video editors.
We've put together a list of the top free video editing software that your start-up can use to create high-quality videos in this guide. So let's get started!
1.  Movavi
You can bring your start-up's visions to reality and share them with the world using Movavi's free video editing software. It helps you in making your videos stand out with special effects, keyframe animation, and pre-made intro videos. Businesses can easily use Chroma Key to change the background of their clips to anything they want. With a Movavi video converter, you can easily reduce the size of existing videos in order to save space.
Additionally, you can use the software to convert audio, video, and image formats more quickly than any other online video converter. All major devices from Apple, Samsung, Sony, and many others are supported by Movavi, including MP4, AVI, WMV, DVD, VOB, MOV, RAW, MKV, MP3, and more.
You don't need to be a tech expert or hire someone to use this service. Even if you've never edited a video on a computer before, you'll be able to do so in just 20 minutes. You can easily download the free video converter and discover many handy features!
2. Apple iMovie
If you have a Mac, this is the greatest free video editing program we've seen for a beginner. Audio can be placed on top of the video very easily. It's also simple to add a watermark with your company's logo on the video. Apple iMovie makes editing your film to your specific tastes and preferences simple. Once you're done, you can easily upload your video to YouTube or store it on your computer's hard drive for future distribution.
3. VideoPad
VideoPad is a fantastic free option for start-ups looking to make professional-looking videos without spending any money. VideoPad's simple and easy-to-use tools, such as 3D video editing and a sound effects library, can experiment with different video compositions and styles. You could add special effects, overlays, texts, and transitions to your videos, as well as color correction and sound effects. Then quickly and effortlessly export all of your finished videos to YouTube, Facebook, Google Drive, and other mobile devices.
The main disadvantage is that advanced video editors may find it too basic. It doesn't have as many advanced features as some of the other free video editing tools on this list. Still, it has enough to make it worth the download, with possibilities to add light effects, fine-tune colors, and overlay text and images.
4. Lightworks
Lightworks is a popular video editing software option among start-ups and businesses. It includes a simple drag-and-drop user interface and advanced capabilities like Multicam and multi-track video editing, which lets you combine recordings from numerous cameras into one project. It also allows you to collaborate with other users and share projects while editing movies in real-time.
Multitaskers will appreciate the ability to import and export videos in the background while working on something else in the foreground. The user interface is also very customizable, which is one of its biggest strengths and flaws – beginners may find dragging windows around the screen to generate unlimited layout combinations overwhelming. If you are looking for user-friendly and simple video converter options, check out Leawo, WinxDvD, and Fonepaw.
5. DaVinci Resolve
DaVinci Resolve is a free video editing program that includes professional 8K editing, color correction, visual effects, and audio post-production into a single application. Because of its excellent color correcting and audio capabilities, it's even utilized by large corporations and television productions.
There are also facial recognition and tracking features, which allow you to modify skin tones, eye, and lip color, in addition to standard color options like curve editors and main color wheels. Fairlight, a collection of high-end editing tools, is used by DaVinci Resolve for audio mixing and mastering on up to 1,000 channels.
Amazingly, this software has a free version with virtually all its features. It's a more technical product than the others on this list, but it could be your best bet if you're seeking the finest free video editing software for Windows or Mac.
6. OpenShot
OpenShot is a great video editing application for newbies because of its simple user interface. While more complex applications may have more editing features, OpenShot's user-friendly interface and minimalist design are ideal for basic editing.
For clip resizing, scaling, trimming, snapping, and rotation, OpenShot is a good choice for start-ups. In addition, it has unlimited layers for watermarks, backdrop videos, customized title-card templates, and audio tracks. Aspects such as brightness, contrast, color grading, and gamma can also be tweaked. There aren't many advanced features, but the software is fully free and open-source, so there aren't any unwanted advertisements.
Conclusion
The above guide covers the top Video editing software for start-ups. Choose one of these to help you boost the success of the marketing efforts, and you will not be disappointed. Ensure that the video editing software you use is suitable for your company's needs.
---
Interesting Related Article: "Video Editing Tools Are More Popular Than Ever"