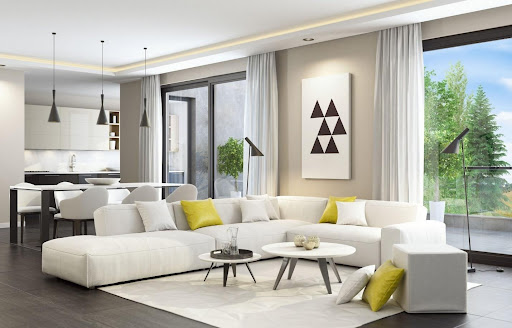 You might be wondering which are the best online furniture stores. We have done some research and found six fantastic stores that you should check out.
1StopBedrooms is an excellent store for those who are looking for furniture for their bedroom. Apt2B has an amazing selection of furniture for the living room and the kitchen. Bludot is perfect for those who want unique, modern furniture. Burrow is great for those who want stylish furniture without spending a lot of money. IndustryWest has a vast selection of mid-century modern furniture, and Kardiel is perfect for those who want retro, vintage furniture.
So, whether you're looking for bedroom furniture, living room furniture, kitchen furniture, or something else entirely, one of these stores is sure to have what you're looking for.
1StopBedrooms is a family-owned and operated business that has been in the furniture industry for over 25 years. 1StopBedrooms takes pride in the quality of its furniture and customer service. They offer a wide selection of furniture for every room in your home, including bedroom, dining room, living room, and home office. Their furniture is made from high-quality materials and is available in a variety of styles and finishes to suit your taste.
They also offer a wide variety of financing options to help you purchase the furniture you need. Moreover, their team of experts is available to help you choose the right furniture for your needs and style. In short, if you are looking for high-quality furniture at affordable prices, 1StopBedrooms is the right place for you. So if you're looking for quality furniture at a great price, 1stopbedrooms is the place to go.
Apt2B is one of my favorite online furniture stores. They have a fantastic selection of affordable furniture that's stylish and modern. I've bought a few pieces from them, and I've always been happy with the quality and the customer service.
Their prices are really competitive, and they often have sales and specials. Plus, they offer free shipping on most of their furniture. I would definitely recommend Apt2B if you're looking for stylish, affordable furniture.
If you're looking for a modern, sophisticated look for your home, Blu Dot is definitely worth checking out. They have a huge selection of furniture in every style you could imagine, from contemporary to mid-century modern. And their prices are really competitive, which is always a bonus.
I've personally been a fan of their furniture for years, and I know I'm not alone. Their pieces are always well-made and stylish, and they're perfect for anyone who wants to add a touch of luxury to their home without breaking the bank.
If you're looking for high-quality furniture that won't break the bank, Burrow is a great option. This online store offers a range of furniture pieces—including sofas, armchairs, coffee tables, and more—that are stylish and well-made.
One of the best things about Burrow is that you can customize your furniture to suit your needs and taste. For example, you can choose the type of sofa you want and the fabric and leg finish. You can also add extra features like USB charging ports and storage ottomans. Delivery is free, and you can return your purchase within 30 days if you're not happy with it. Financing options are available so that you can spread the cost of your purchase over time.
If you're looking for modern furniture with a twist, Industry West is the place for you. This online store offers a wide range of contemporary pieces that are both stylish and functional. What I love about IndustryWest is that they offer furniture for every room in your home, from the living room to the bedroom to the home office. And no matter what your budget is, you're sure to find something that fits your needs.
One of my favorite pieces from Industry West is the Shelter Sofa, which is a mid-century modern-style sofa that's both comfortable and stylish. It comes in a variety of colors and fabrics, so you can find the perfect one to match your home décor. If you're looking for high-quality furniture that's thoughtfully designed, IndustryWest is definitely worth checking out.
Kardiel is a furniture store that specializes in contemporary and modern designs. This is the place to go if you're looking for something a little more upscale. Kardiel has a wide range of furniture, from sofas and chairs to coffee tables and beds. They also have a bunch of different collections, so you can easily find something that fits your style. And if you need to figure out what your style is, they have a quiz on their website that can help you figure it out.
One of the things I love about Kardiel is that they have a lot of great sales. If you see something you like, but it's a little out of your budget, chances are you'll be able to find it on sale. If you're looking for high-quality, stylish furniture, Kardiel is definitely worth checking out.
Conclusion
In the present digital world, people are going more towards shopping online. It is mainly due to the ease of access and availability of products per customer choice and standards. Moreover, expenses are cut short due to several online discounts and promo codes. Furniture is one of the significant accessories for every home. That's why buying the right furniture can be a hectic task if you don't know where to buy from. In this article, we have compiled a list of the top 6 online furniture stores that can be the right option for you.
I hope you enjoyed this list of online furniture stores! I'm a big fan of online shopping for furniture, and I think you will be, too. Each of these stores has something unique to offer, so be sure to check them all out and find the perfect furniture for your home.
---
You may be interested in: Factors to Consider When Buying Stylish Dining Chairs