Find below the best and the most affordable web tools and services in 2021, and probably 2022 too.
You will find reviews on short tools like:
– Low code app – TeamDesk
– WordPress themes – Total is one of them
– Website builders – Mobirise
– Blog of Ramotion – a highly professional UI/UX design, branding, and mobile app development agency
– Full WordPress support – 24x7WPSupport
– Collaboration tool – Taskade
– And many others.
We did our best to include very different web tools so we can cover all your needs.
FLD is a unique freelance logo design marketplace serving the needs of both clients and designers. Clients can hire freelance logo designers online by naming their own price (from as little as $50) and get custom designs within minutes.
In addition to the logo contest model, FLD also features a premade logo store containing non winning logo designs from previous contests. You can search for the design you like, get it customized by the designer, and receive a complete logo package including logo copyright at a fraction of the cost.
 24x7WPSupport is a company that is focused 100% on WordPress platform and they will help you with everything you need:
– Fixes and repairs
– WordPress themes
– Dedicated hosting for WordPress
– Domains
– SSL certificates
– Website development
– WordPress training
Get your free quote.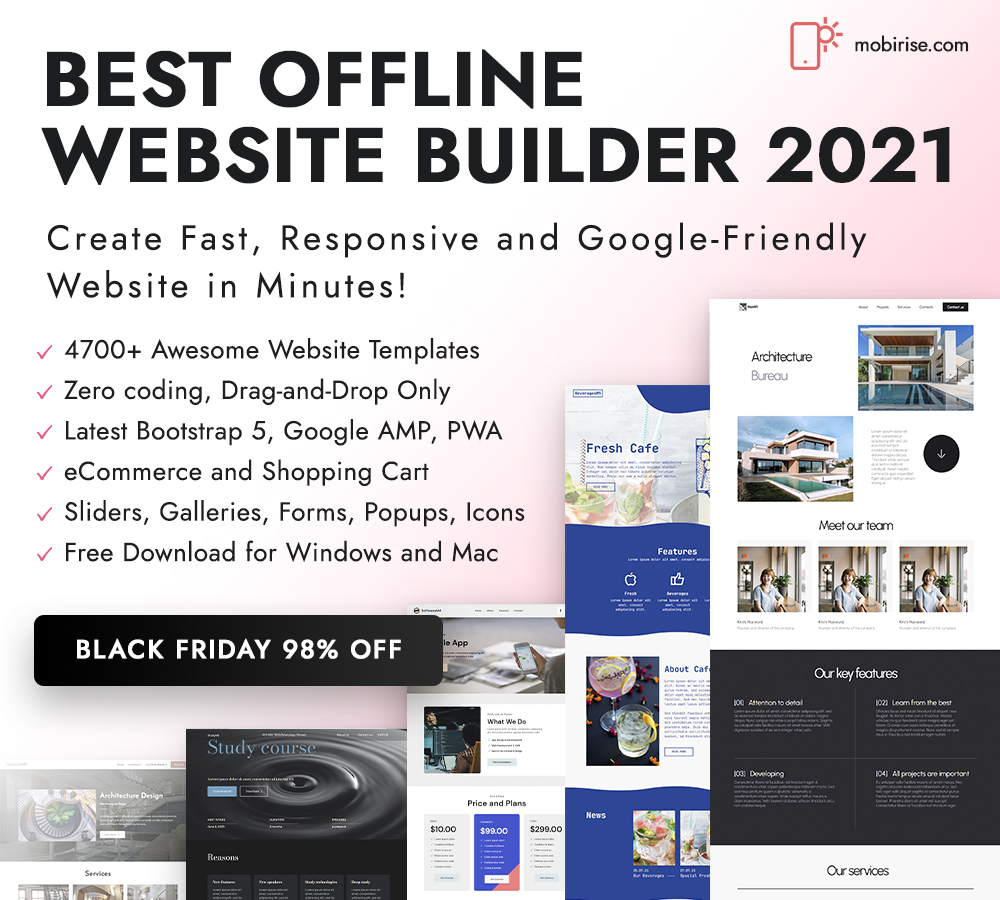 Mobirise will help you create complete, Google-friendly, and stunning websites in a matter of minutes.
This website builder is by far the most complete in the industry and it is also very easy to use.
Try Mobirise now.
Philippines Outsourcing Software Development– Startechup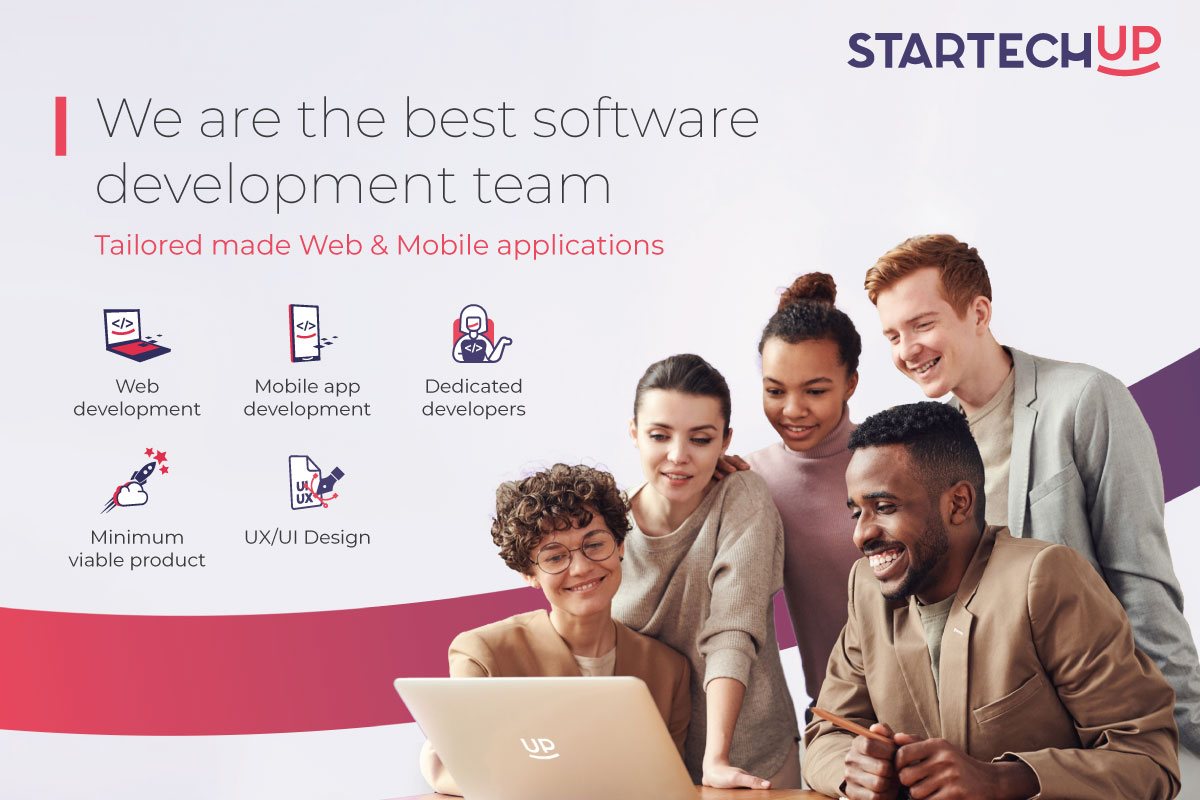 Startechup is one of the few software development companies in the world that can handle any kind of complex project (web development, mobile app development, MVP, UI/UX design) and deliver the highest quality, without ripping you off.
Check their Software development services page and ask for a free quote.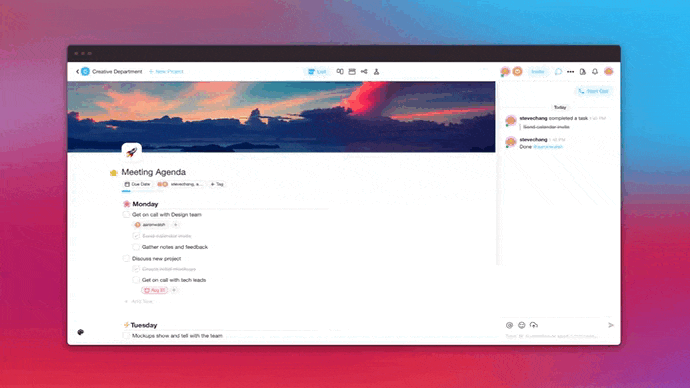 Taskade is an all-in-one collaboration tool that has everything you need included:
– Unlimited custom workspaces for all your projects
– All the features that you need
– Free forever plan
– Intuitive and quick interface
– Full support
Use this coupon code: BlackFriday2021 for any workspace upgrade. Select "Add promo code" on checkout, enter the code, then hit "Apply".
This will apply a 50% OFF lifetime discount to your subscription.  Enjoy and feel free to invite others to your workspace!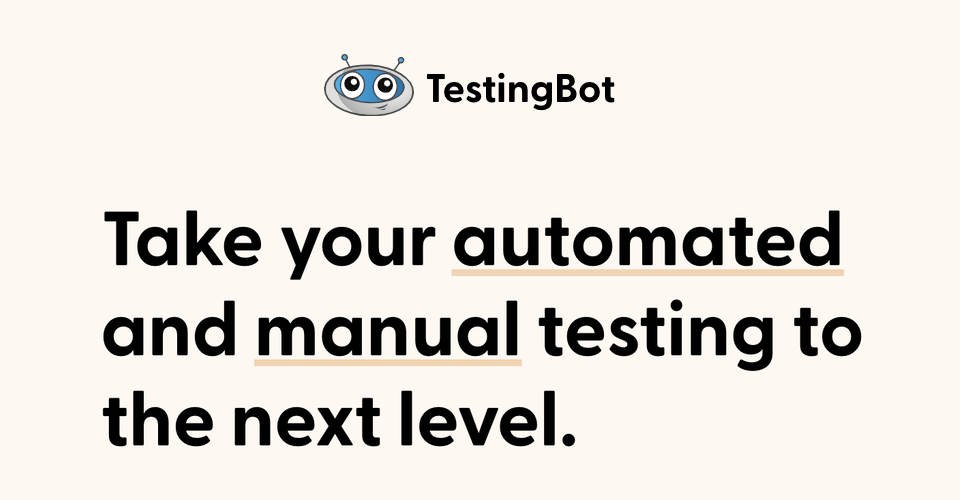 TestingBot is a complete testing solution that lets you do all the tests you need:
– Cross Browser Testing Test on 3200+ browsers and devices
– Live Testing Remote testing with mouse and keyboard
– Visual Testing Visual testing & review Performance
– Testing Performance testing of your website and mobile app
– Automated App Testing Test on physical iOS and Android devices
– Live App Testing Remote app testing on any device
– Codeless Automation
– Record & playback your actions on all browsers
– Headless Testing
– Headless Testing in the cloud
Start a 28-day free trial and see how it works.
Are you ready to get meaningful insights from your data?
The Gray Dot Company is experienced in crafting custom analytics dashboards for companies of all sizes and industries.
They will closely work with you, coming up with smart ideas, and helping you create a dashboard that empowers you to work smarter and not get buried in meaningless and vanity metrics.
Get started with The Gray Dot Company and supercharge your marketing data analysis.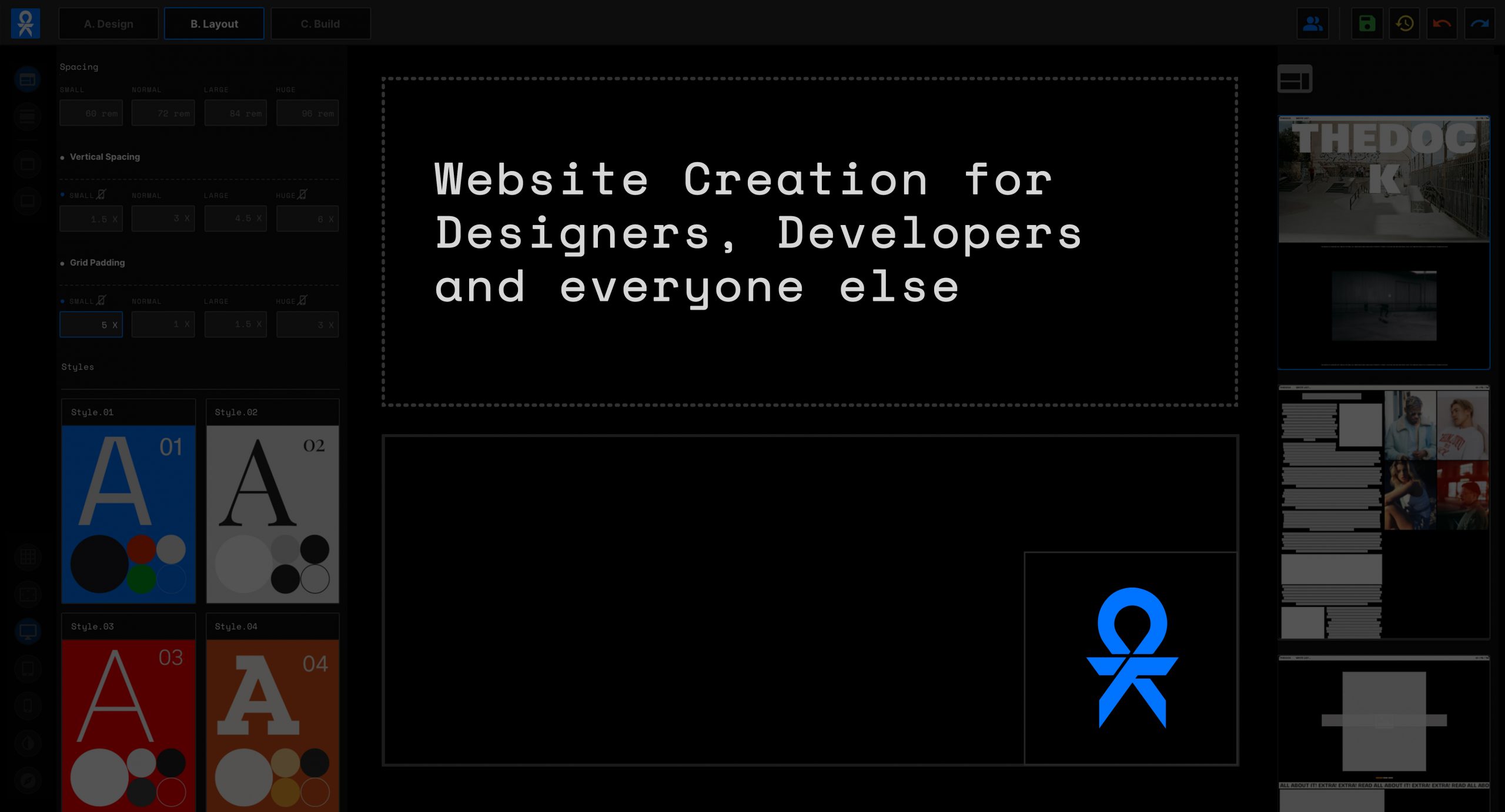 Use TheDock to craft yourself a WordPress website that is creative, unique, quick, secure, and SEO-friendly.
This visual website builder is very simple to use, even by people with no experience and 0 design skills.
Give it a try. 
Goodie is a professional web development agency that puts immense accent on quality and creativity.
Get a free quote.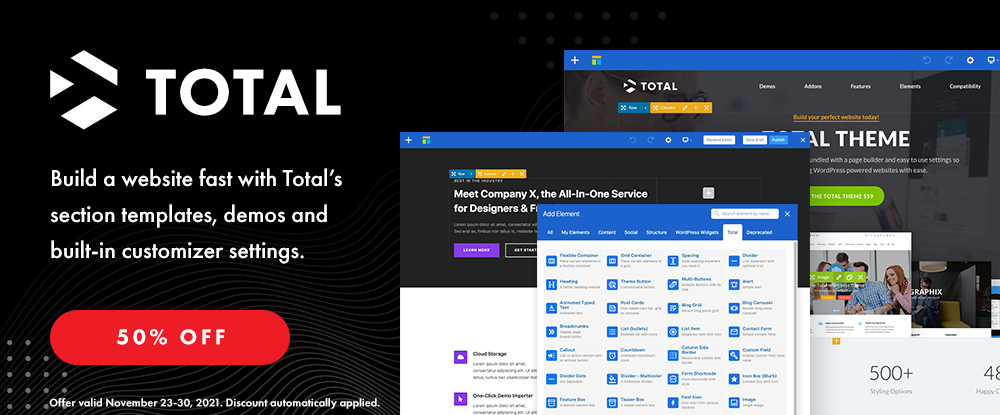 Total is a top-notch WordPress plugin that will help you craft any kind of website you need – personal, blog, business, shop, creative, marketing, portfolio, etc.
It is loaded with stunning templates and elements, and the interface is highly intuitive.
50% Off for Cyber Week / Black Friday!
Complete SEO is a smart agency with huge experience and knowledge in crafting amazing SEO strategies for companies of all sizes and industries, helping them hit all their targets.
They provide measurable results and companies are extremely happy working with this agency.
Get a free quote.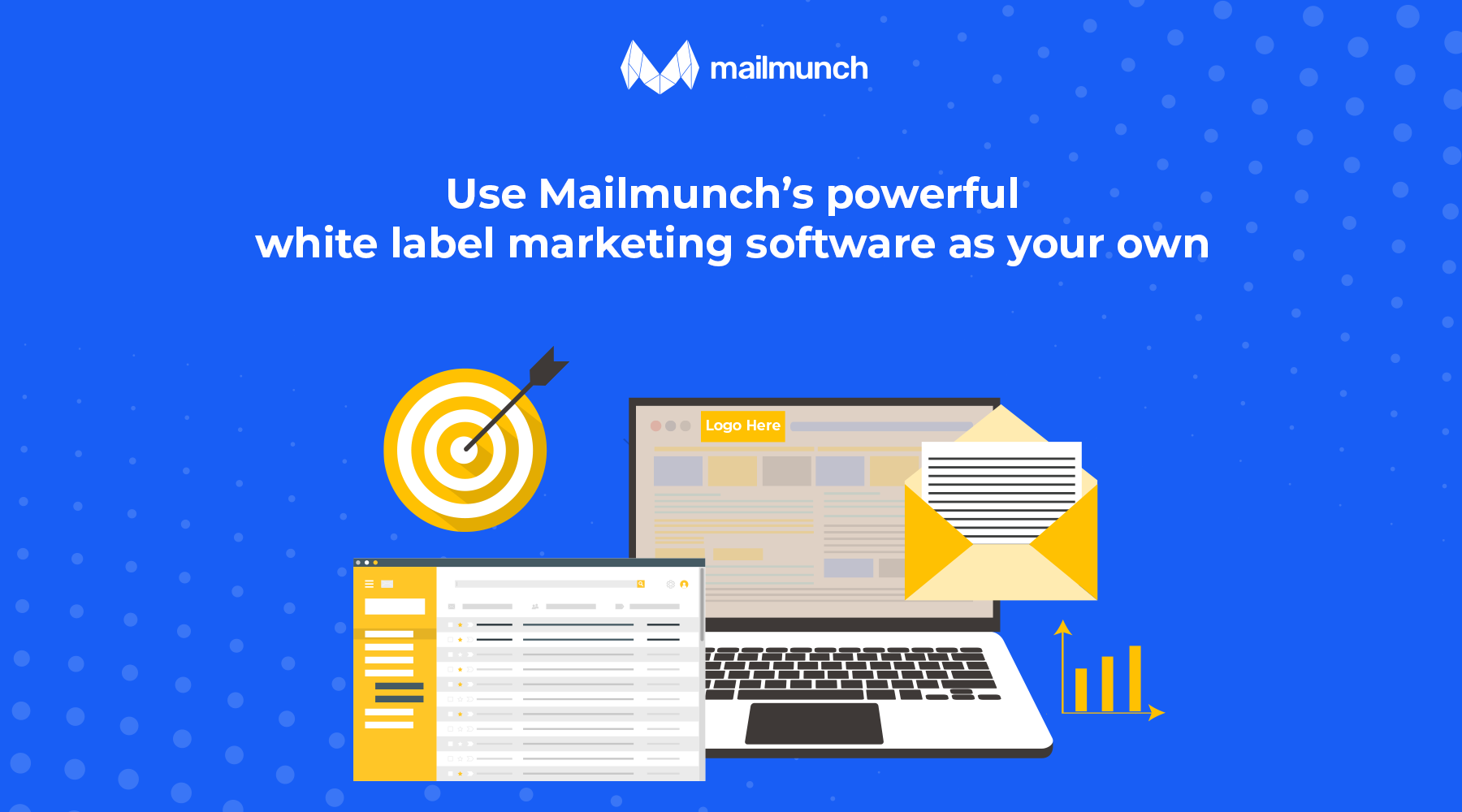 One of the best businesses in the world is the email marketing platform.
It's about time you use Mailmunch's white label email marketing software and start selling it to your customers. You can expect high revenues thanks to the cost effective solution!
The platform is an ideal choice because it is easy to use and boosts the customization as per user needs.
Get it now and let your customers create:
Popup forms
Landing pages
Customizable templates
Broadcast emails
Drip campaigns
Autoresponders
Sign up today!
On Unlayer's website, you will find high-converting and engaging Mailchimp email templates. Configure them using the included tools and then export them in Mailchimp.
The process is very simple and quick.
Supercharge your email marketing with stunning Mailchimp email templates.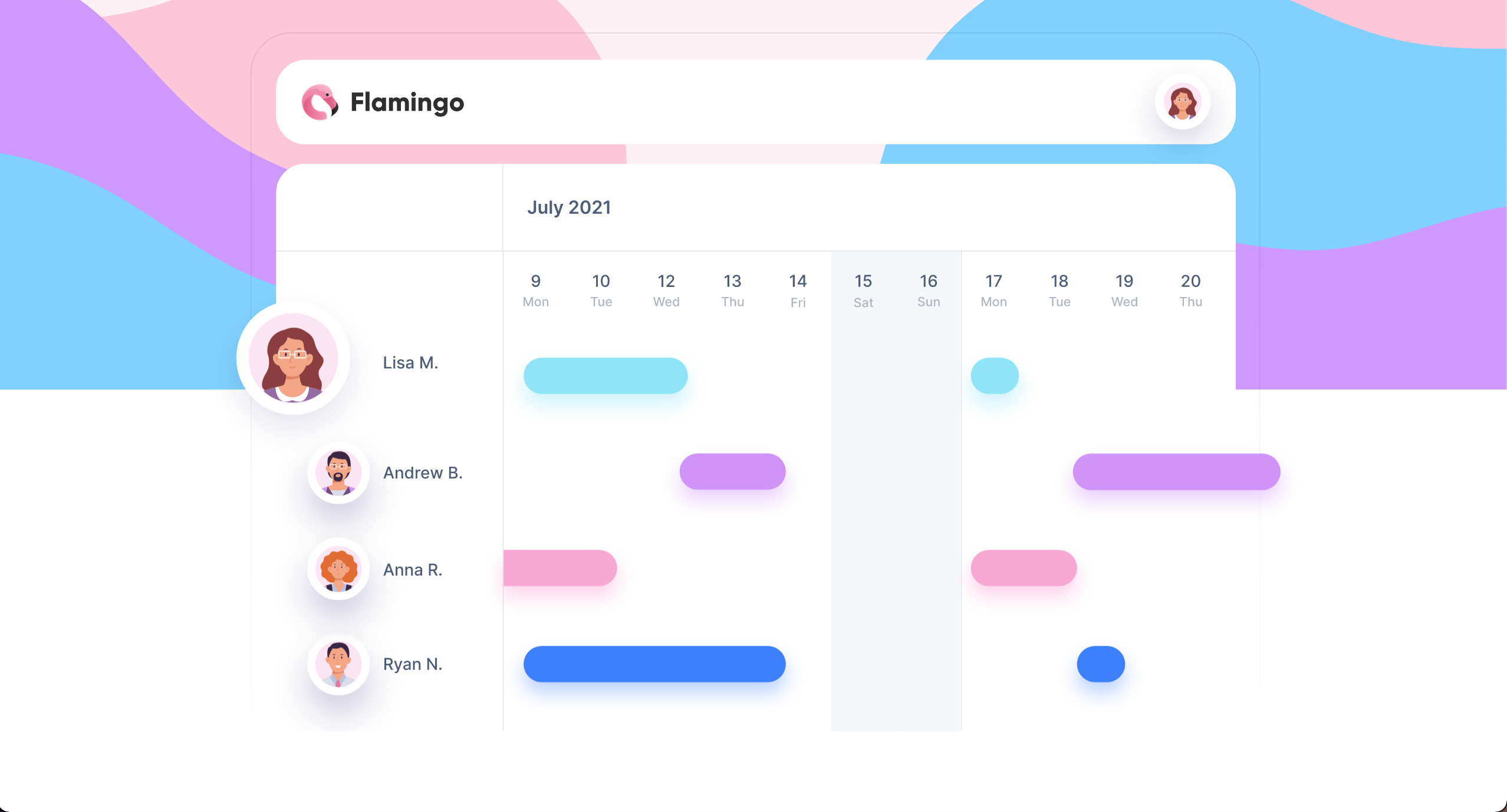 Flamingo is a smart leave management for remote teams app that will help you manage all your HR tasks without effort.
The app is loaded with all the bells and whistles, and it is very simple to use.
Find out more about it.
Kansas Web Design & SEO will help you with a stunning website that is heavily optimized for SEO. All websites created by this team rank high in search engines and get impressive organic traffic.
Get a free quote.
Podcasting offers lots of benefits:
– Brand awareness
– Increase in conversions and sales
– Link building
Find out on this page which are the best podcast booking companies so you can pick the right one.
BloggerLocal writes top 10 articles, comparing local businesses. All their articles are comprehensive and highly accurate.
Browse it so you can take all the information you need for your future acquisitions.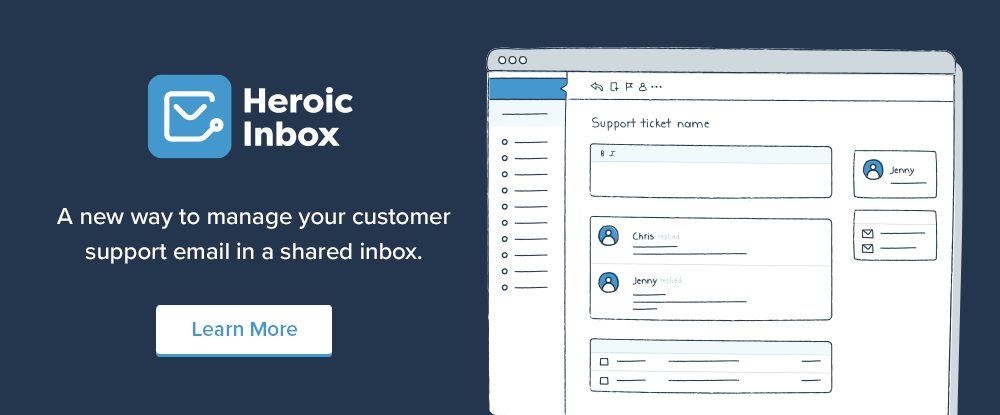 Heroic Inbox is a premium WordPress plugin that will help you manage your customer support email in a shared inbox.
Learn more about this smart plugin.
Codester is the right marketplace to visit if you are looking to get:
– Premium PHP scripts
– App templates
– Themes
– Plugins
Check it out!
AMG Web Design Auckland is 20+ years boutique agency that will help you with everything you need, all the services being provided at extremely high levels of quality:
Custom web design and development
SEO
Digital Marketing
Web Content Management
Hosting
Graphic Design & Print
Photography
For Black Friday and until the end of 2021, you have 20% discount on all the above services.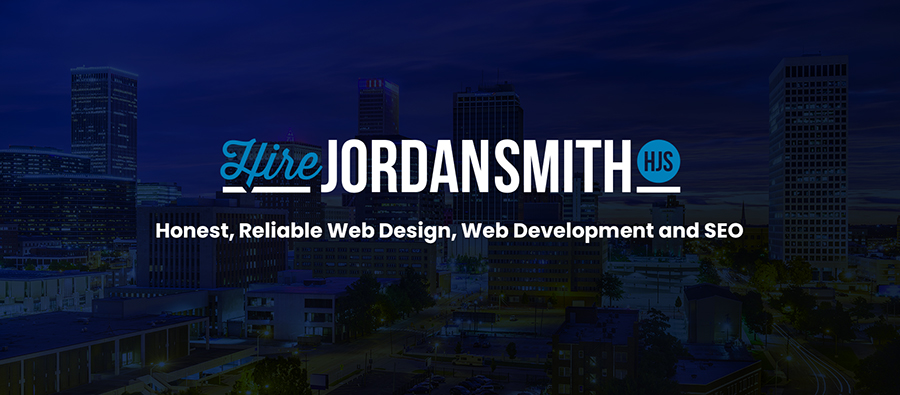 If you're in search of quality web design look no further! Hire Jordan Smith is a Tulsa web design company with many years of experience producing professional websites for businesses of all shapes and sizes all over the United States.
Whether you're a law firm or service company hoping to attract more clients, a blogger seeking to increase your online presence or an eCommerce store looking to increase sales, Hire Jordan Smith can work with you to create a strategically built website that will help you reach your digital goals.
Get a free quote from Hire Jordan Smith.

DWS is the agency you want to work with, if you are looking for:
– Smart custom websites
– Professional web development
– SEO strategies
– Advertising with a positive ROI
– And even more
Get a free quote.
Each time you face the need to quickly set up a quality small business website, using uKit will be a perfect solution. The SaaS website builder does not require web design expertise, yet it has extensive design customization features and powerful integrated functionality. Starting a website from scratch takes around 1-2 hours here.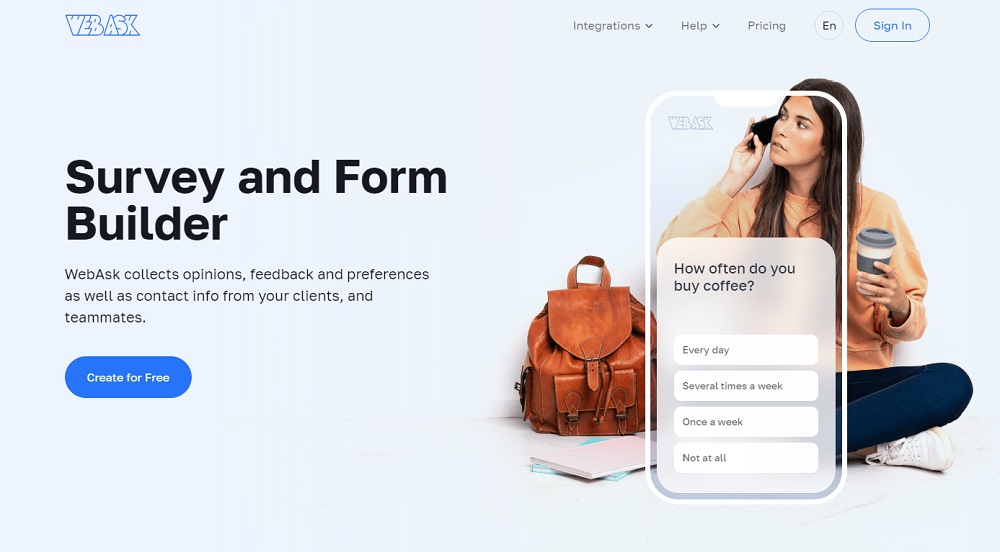 As an up-to-date form and survey builder, WebAsk is extensively used to start and customize popular online forms. Its use does not require programming proficiency – just pick a template and edit it to further integrate into your website. The entire process is simple and fast, taking a couple of minutes only.
XSTORE is a professional WooCommerce theme that is engaging and high-converting, helping stores stand out of the crowd.
Get it now.
If you currently face the need to build an online form or to integrate a calculator into your website, then
Using uCalc definitely makes sense. All the forms built with the software are copyright protected, ensuring
the utmost security of clients' data. They are also mobile-friendly, which increases customer satisfaction
rate.
MVP solution for Startups– Startup Oasis
No matter what your MVP is or how small or large is your startup, Startup Oasis will help you successfully launch it.
First thing is to visit the Minimum Viable Product Package page and then select the right package for your needs.
Make the first step today for your MVP.
InvoiceBerry is probably the best invoicing software for cleaning businesses.
Start a free trial and see how it works, it will help your business get paid faster.
Bloghandy can embed a blog on any website, with just 2 lines of code.
The blog looks stunning, it is customizable, and very simple to use.
Try bloghandy for free.
RumbleTalk will add a moderated chat on your website in a matter of seconds, without writing a single line of code.
Find out more about this solution.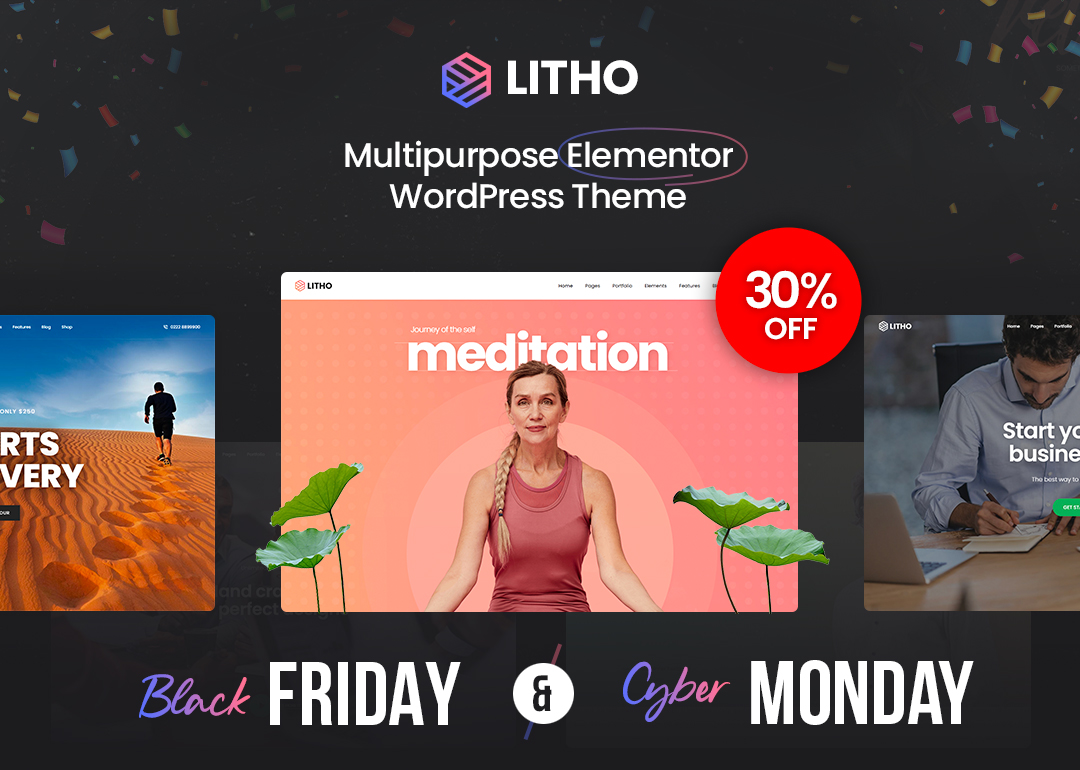 Litho is a multipurpose WordPress theme that is loaded with all the bells and whistles:
– Stunning templates and elements
– Drag-and-drop builder
– Clean and intuitive interface
– Super offer for Black Friday and Cyber Monday – 30% discount
Check it out!
Instant logo design is an online logo maker that's extremely easy to use. Just type in your business name to get logo design ideas instantly. As you shortlist the design ideas you like, the logo maker will learn from your selection and generate more designs to your liking. If you need a simple and creative logo, be sure to check out this instant logo maker.
Brizy – The "no-code" website builder for designers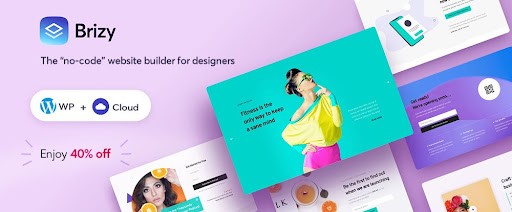 Brizy is a popular website and landing page builder that you can use with 0 experience and 0 design skills.
Start by choosing a template and after that customize it using the intuitive drag and drop builder.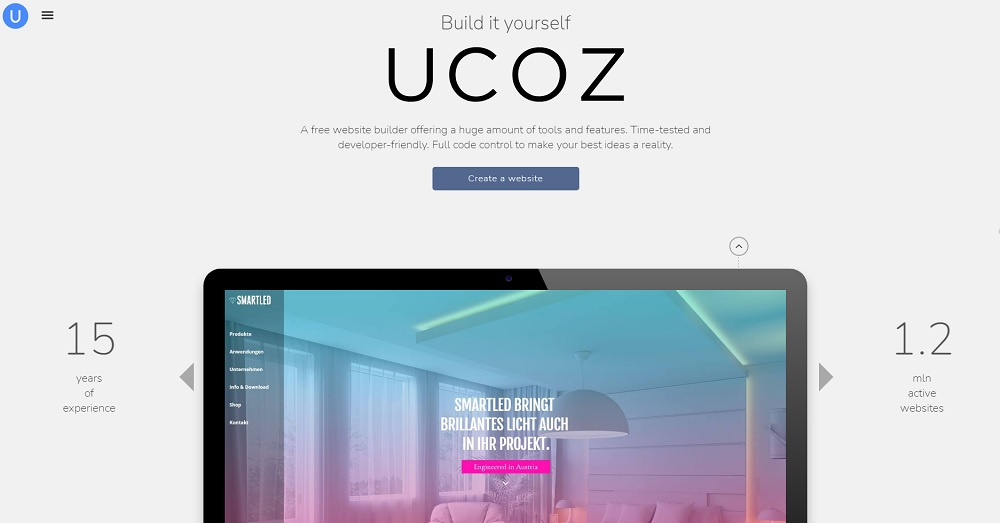 As a SaaS website builder, uCoz offers the all-in-one approach to the process of website creation. The system allows setting up, customizing, publishing and hosting web projects for commercial and non-commercial use without requiring deep coding awareness. However, it may take some time and effort to explore and master it to the advantage.
 SiteBuilders.Pro sees its mission in helping clients move their personal and business websites between well-known website builders and CMS. The process of migration takes around 7 days, but you can discuss the deadlines with the service team. Likewise,  you will be able to discuss all the special nuances of your project transfer as well as the result you expect to avail in the long run.
WhatFontIs is the number 1 font identifier that you can use to identify fonts from images, for free, even without registering.
Upload the image with the font on WhatFontIs website and follow the 3 easy steps to identify the font.
It is very simple, do it now.
Need a quality web design platform yet can't pick the one that complies with your skills and requirements? Then go ahead to browse SuperbWebsiteBuilders.com. The IT blog will provide you with trusted reviews and ratings of the most popular services to help you define the best option. You will also be able to read useful posts that tackle the must-have web design aspects.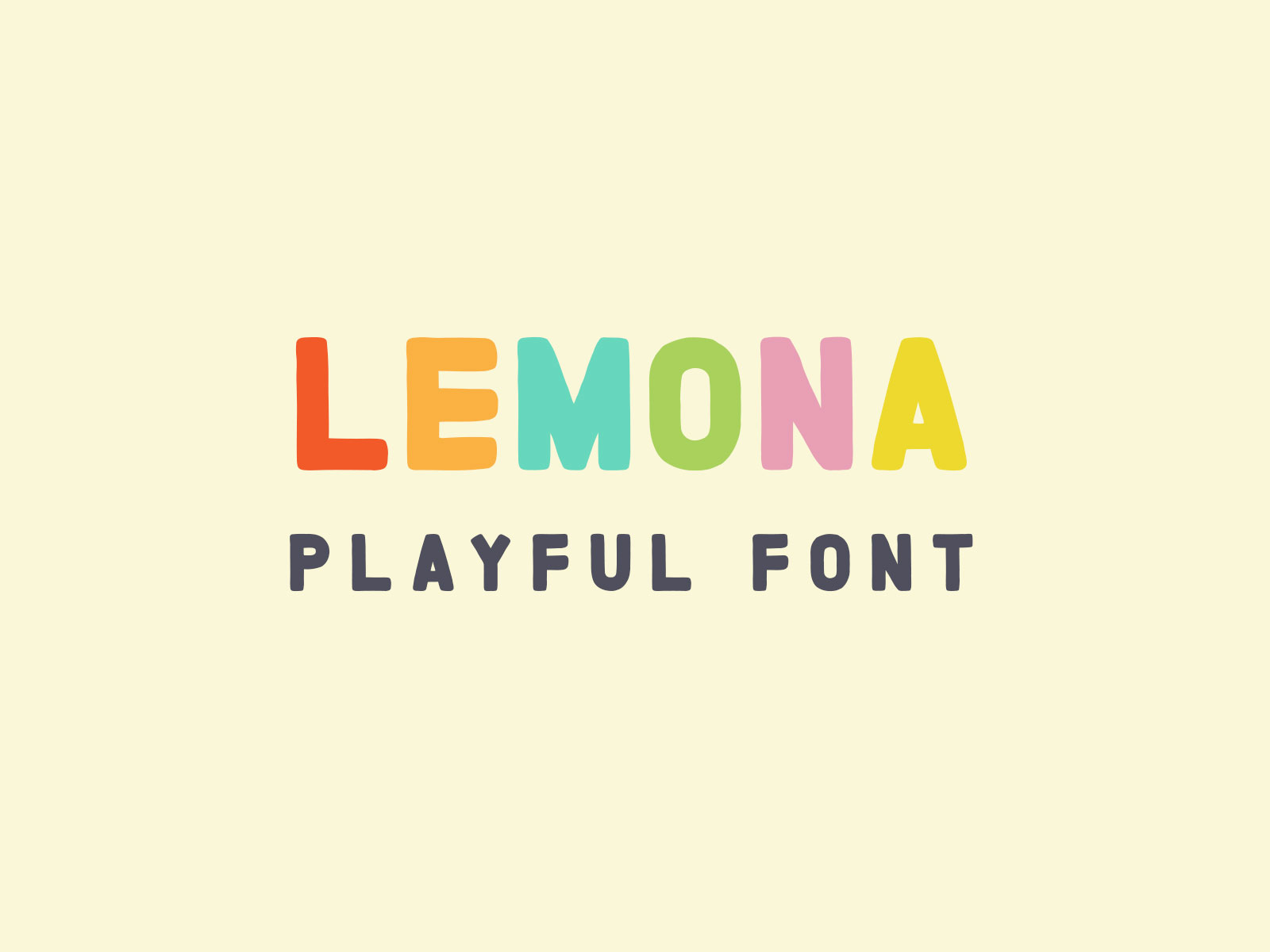 Lemona is a beautiful hand-drawn playful font for display headings and titles. The display font is pleasant to read on screen without strain.  It fits the projects that require fun and cheerful designs!
It works perfectly for creative projects such as logo, badge, invitation, packaging, apparel design, heading and title, poster, magazine, greeting card, printed quotes flyers and wedding invitation and more.
actiTIME is a highly popular time-tracking solution that is used by both small and large companies with huge success.
Sign up for a free trial and see how it works.
How many hours do you spend each week gathering content from your clients?
Save your time and let Content Snare app to do the hard work in your place.
The smart app is easy to use even for first-time users, and it will help you get rid of the time-consuming task of gathering content. Start a free trial and see how it works.
Acowebs is a leading WordPress plugin development company. They have more than 12 plugins to their name and over 50000 happy customers. The introduction of WooCommerce Deposits and Partial Payments plugin by Acowebs is one of the most important features that the store owners talked about. With the free WooCommerce Deposits plugin, the store owners can now ask for a deposit or partial payment before making a purchase to avoid making fraudulent transactions.
WooCommerce has introduced many features in their latest version. These features will allow the customers to make payments using different methods which include PayPal, Credit Cards, Bitcoin, etc.
WrapPixel is a top producer of free and paid admin dashboards templates that look stunning and are loaded with all the features you expect.
Take a look.
RocketHub
Why pay a lot for monthly subscriptions when you can get the best lifetime deals for your essential business tools?
RocketHub is the source for amazing lifetime deals on SaaS products to run your business.
Founded by entrepreneurs who have launched successful startups, thehy negotiate the best discounts and lifetime deals on SaaS and promote them to thousands of entrepreneurs, freelancers, agency owners, and rocketeers. Subscribe to their newsletter today!
99Robots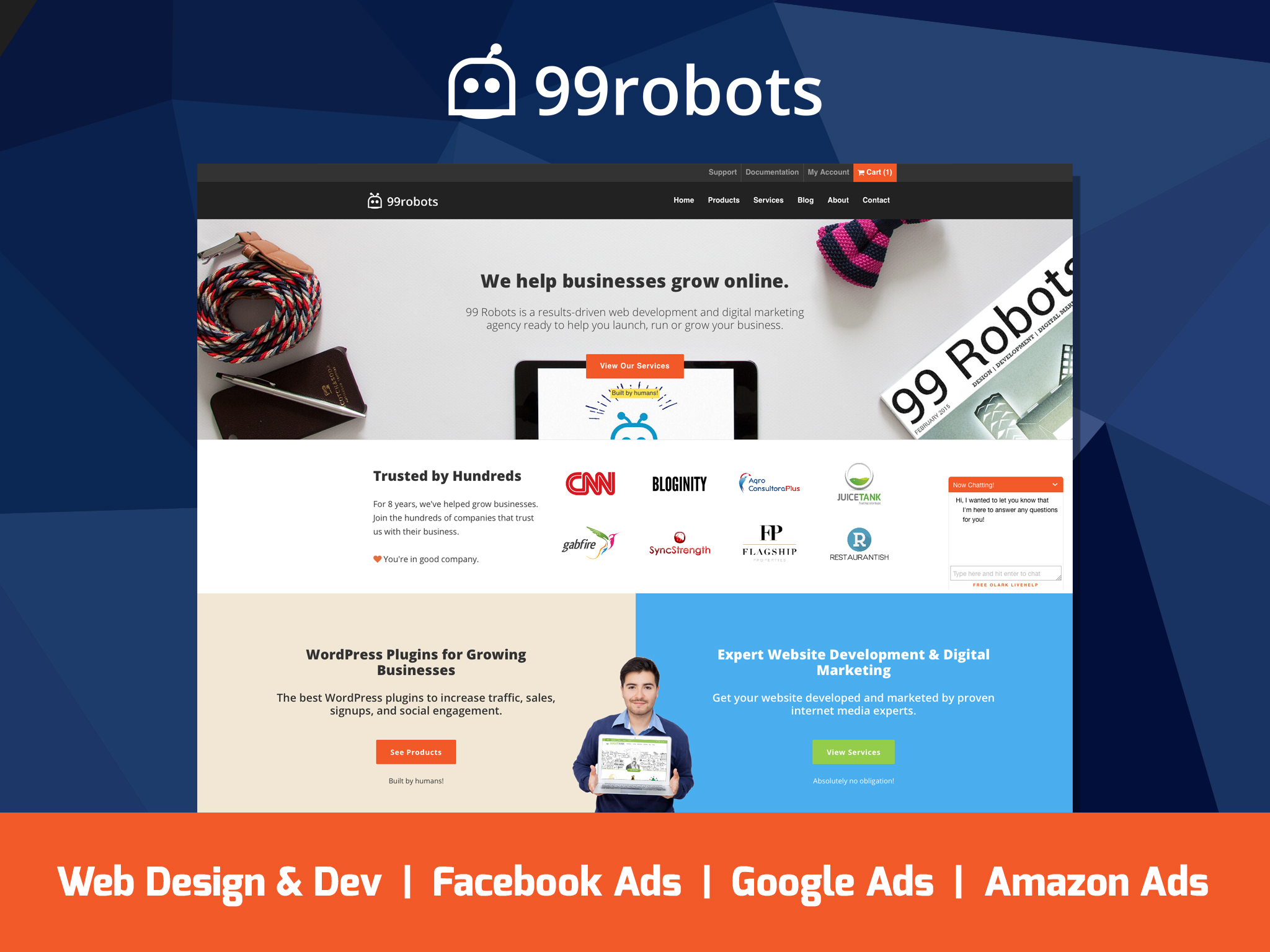 99 Robots builds WordPress websites that help take businesses to the next level. Whether it's an out-of-the-box theme or something custom, 99 Robots will tailor every website package to a client's specific needs to capture the brand's essence and meet their business goals.
Ampfluence
Ampfluence makes sure to target your desired niche and engage with them on Instagram. They grow your followers organically without the help of bots!
Visit this website now and sign up today!
unRFP is a global directory trusted by SMBs and Enterprises alike for finding best marketing companies from around the world. It becomes easy to make an apple to apple comparison, thanks to the detailed profiles, authentic customer reviews and extensive portfolios listed on the unRFP website.
There are a number of public blacklists that hold a database of known spammers and scammers that is monitored and consolidated by Antideo to help you detect troublemakers using your web forms, along with other security features like email and phone number validation within the same API.
 The Jacqueline WordPress themes will come in handy for you to build an outstanding spa and massage salon website. It's a multi-functional WordPress theme made with the Eleemntor page builder. It features a collection of several homepages suited for the launch of contemporary spa salon, beauty company, hair or makeup salon, wellness center & massage services agency websites. The theme features full WooCommerce support, which gives you the freedom to build a conversion-oriented website easily, without the need to make additional investments.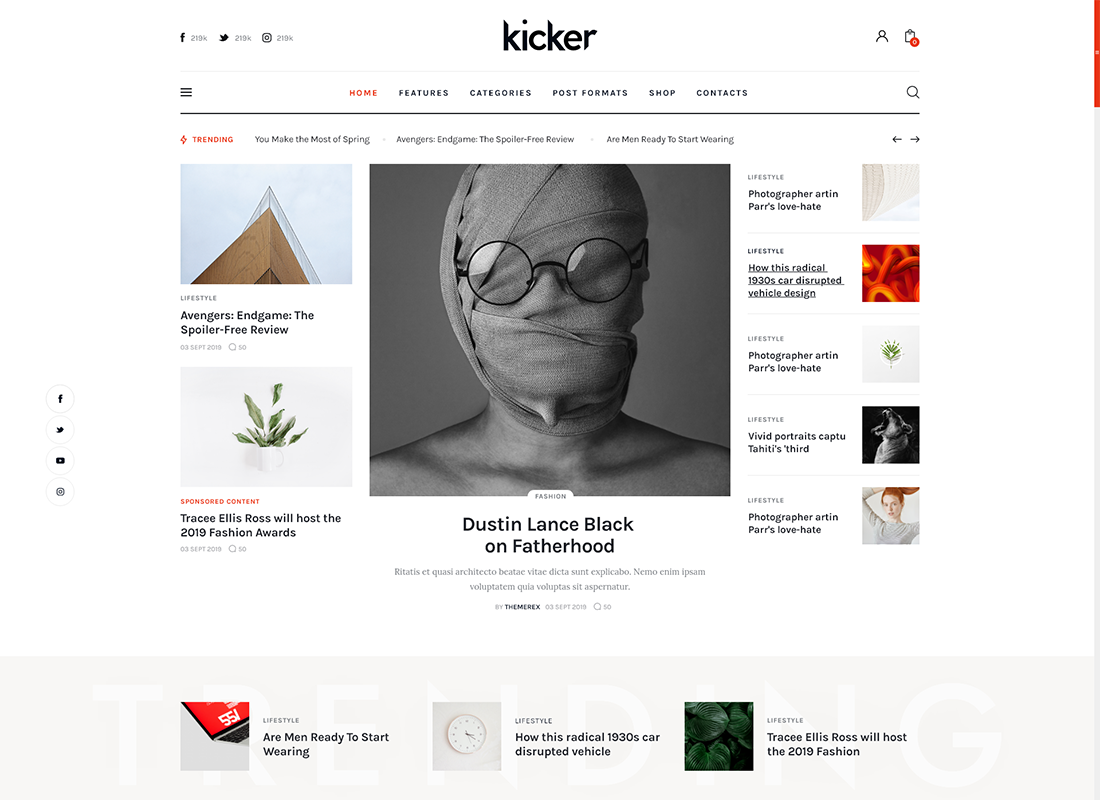 Kicker WordPress theme is designed and developed to let you launch a stunning blog or a content-rich online magazine. It's a versatile web design solution that includes a collection of demo skins suited for fashion, business, finance, cryptocurrency, education, healthcare, hunting, and other topics. The theme is a ready-to-go solution for online blogs. It contains 1000+ custom blog layout styles. It's fully compatible with Gutenberg and lets you enjoy a seamless content editing experience. It's made with the Elementor page builder and includes multiple pre-built inner pages that you can modify in the intuitive drag-and-drop mode.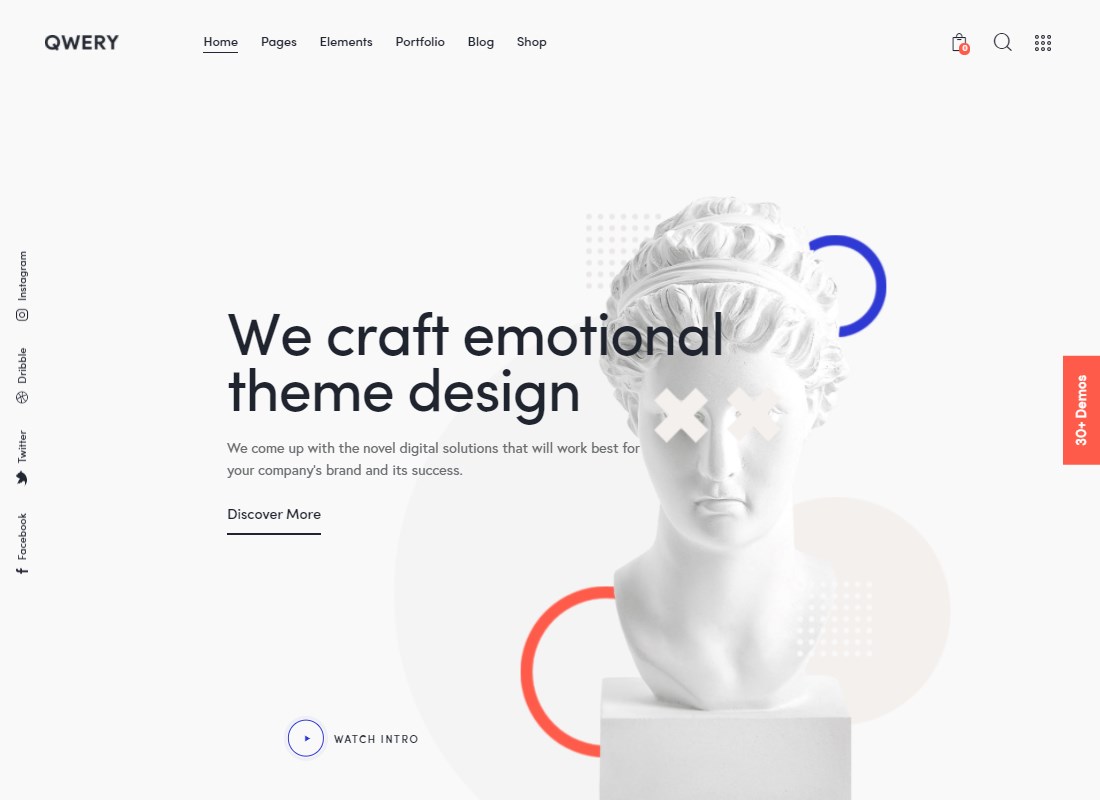 With the help of the Qwery WordPress theme, you can easily build a website that perfectly matches your business goals or personal needs. It's a versatile multi-purpose web design that lets you choose any of the 60+ pre-designed demo skins available in its download package. The Qwery theme is a frequently updated web design. It gets a new demo skin and additional features that should help you boost your site's performance.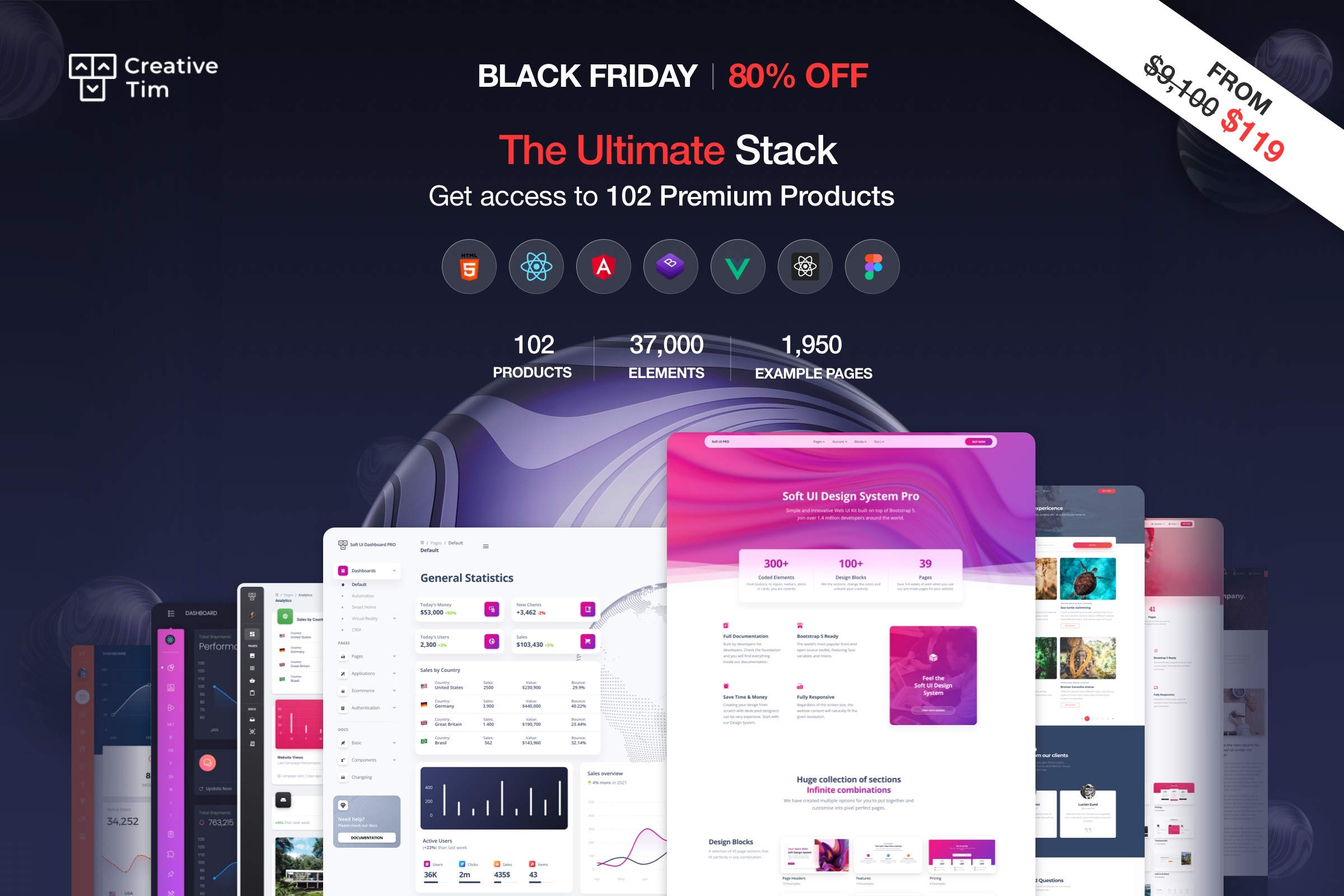 Creative Tim is a famous developer of free and premium UI Kits, Admin Dashboards, and many others.
For Black Friday 2021, they offer The Ultimate Stack with up to 90% discount. The pack contains 102 premium products for both front-end and back-end development.
Get this deal now.
Fotor is the free online tool that marketers and people from all parts of the world use to create posters, to craft Instagram ads and gorgeous graphics for social media channels.
Start using Fotor, you just found a long term partner.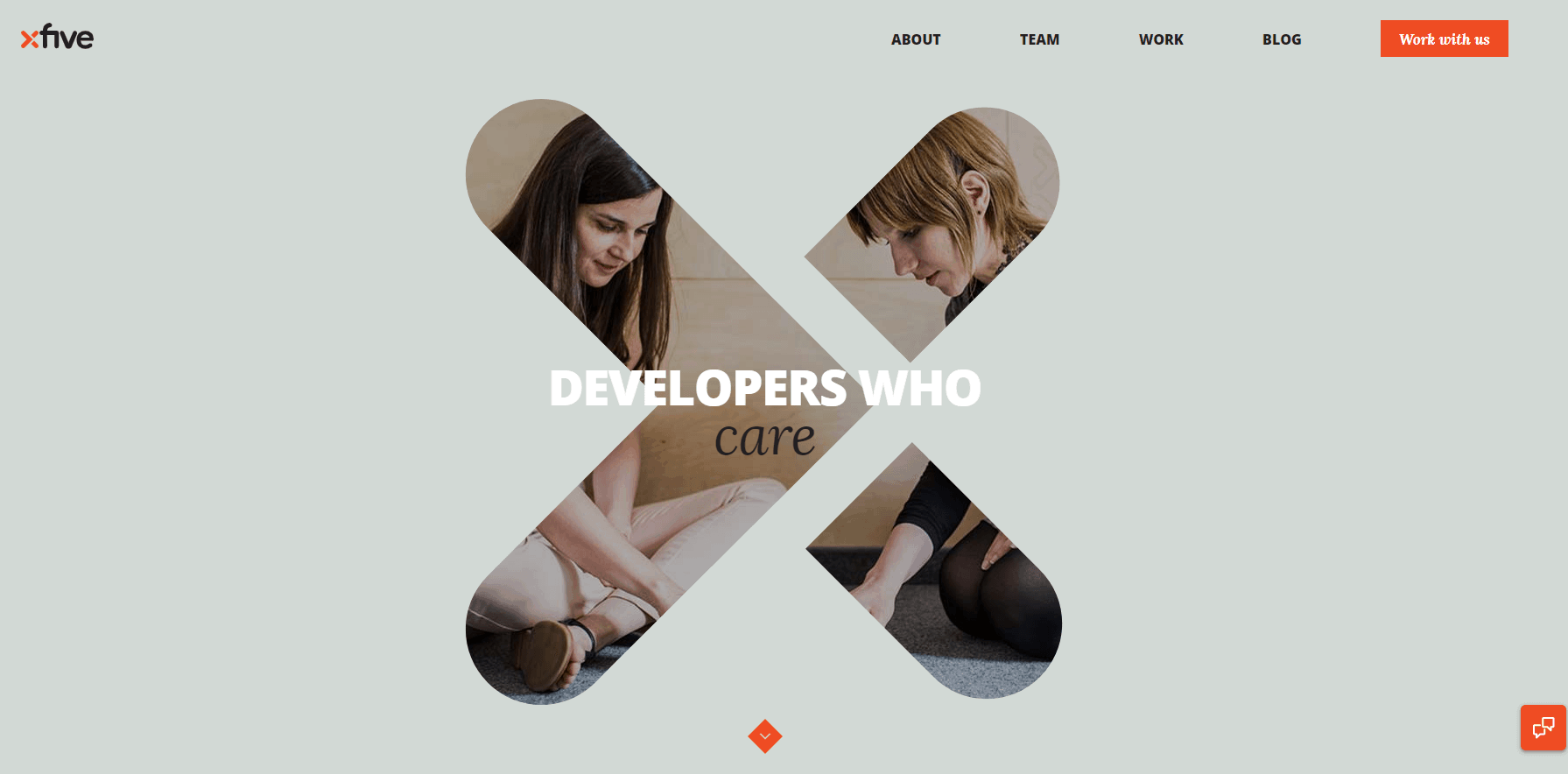 Xfive is a professional web development agency that will help you launch a digital product, craft a WordPress or eCommerce website, and much more.
Get your free quote now.
54. Icons8 Background Remover plugin for Figma
Work in Figma? Need to remove a background from an image? Use the 100% free Figma plugin by Icons8. One click, and the job is done. Focus on the design process and leave the boring stuff to the machines.
Key highlights:
No limits on the number of images
No impact on the image size and quality
No subscription, registration, or API key required
Conclusion
Whenever web tools cannot do what you need,  get in contact with Goodie, they are a professional web development agency that will help you with simple WordPress websites, email templates, 1-10 page websites, and even more.