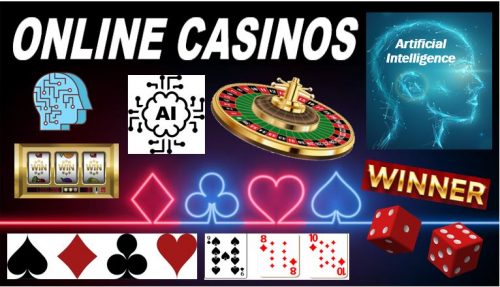 Only the most daring or the best informed are able to take advantage of unstable situations. Today we are in one of those historical moments in which predicting what the future may hold in economic terms is almost like predicting the exact place where the roulette of any casino will stop. But what we are going to focus on from now on is something similar to guessing the future, and that is that the question about the profitability of casino shares is current.
The Crash in the Casino World
There are the best online casinos that are listed on the stock market, especially in the United States, a country that has become one of the epicenters of the pandemic. Of course, the gambling sector has also been affected by the situation we have described before, and that is that the collapse of 2020 had no regard for any economic sphere.
The reduction in profits and business was and continues to be especially strong in those companies that base their activity on physical gaming halls. Now, does this mean that any investor no matter how large or small should get as far away as he can from the stocks of these companies? No. What's more, the ideal scenario may be being created to achieve economic benefits with their actions, and that is that gambling has a strategy to relaunch the sector and continue to be the economic engine of many areas in regions such as Europe, United States or China.
The strategy is none other than the online game. Virtual casinos have been part of the lives of countless citizens for years who are passionate about gambling, but now it is investors who look favorably on this sector. Furthermore, in the United States there are rumors that many states are already going to launch a new regulation of online gambling, which is why a scenario full of expectations has been awakened.
That is why we are going to analyze for you the situation of several companies in the sector, looking at https://bestbonuslist.com/best-casino-games/how their actions are doing according to official data, what measures they are taking and, ultimately, everything that indicates whether or not their shares may be a good investment in the stock markets.
NetEnt
This first company that we are going to talk about is one of the most prominent in the online sector. Based in Stockholm, the truth is that NetEnt's bet on virtual games, its live roulette wheels are famous, has created a safety cushion in the current situation.
If you look at the statistics, the P / E ratio is stable at almost 23 points. Staying in this band can be due to two situations. The first is that the shares are overvalued and the second is that the company has made a profit, however small. In any case, although NetEnt's shares are not very productive, they have prevented a collapse in their value by becoming a safe asset in these months.
IGT
International Game Technology is one of the giants in the field of both physical and virtual casino games. According to the statistics of his holdings in recent weeks, his shares are growing progressively in value, which means that investors have returned his confidence.
It is a good option to invest in them. The reason is that they are expected to regain their pre-collapse value when they were around 15 points while now, they are at just over 8, a very interesting growth margin.
Everi Holdings
Another company that shows signs that it is just at the most interesting moment for investors. Their values ​​reached more than 14 points before the collapse in late February and now they are at almost 6 points.
It must be taken into account that, although the data seems negative, its P / E ratio is more than 28 points. This means that investors themselves are encouraging the share price to rise due to the confidence that the upward trend continues in that direction.
The hope placed in Everi Holding is motivated by the latest movements of the company. On the one hand, it seems that the opening of its large centers in the United States is near and, on the other hand, its commitment to online gambling has been reinforced, maintaining the solidity that it had already demonstrated before the coronavirus crisis.
Penn National Gaming
Analyzing Penn data is a good way to brighten the day for investors who have placed their trust in the values ​​of this company over the last two months. Penn owns land-based casinos in many states and is now beginning to announce that they will open shortly.
However, this is not enough for Penn's values, located at 26.81 points, to be among the ones that have grown the most in recent weeks. At its peak before the collapse, Penn was close to 38 points, falling on March 18 to just over 4.5 points.
If you recover the figure in which we have told you that their values ​​move now, you will see that the growth in two months has been spectacular. The reopening plan and the variety of online games that it has launched in recent weeks have shown the way too many other companies and ensure that Penn is a good investment. Of course, it seems to have little room for growth, so you have to take its figures with caution and think about whether there is an overestimation of the value of these shares.
MGM Resorts International
This company has also announced a reopening plan for many of its physical casinos and other establishments on May 25. Thus, it will surely rise, and it is that it has a P / E ratio of only 3 points. This can only mean two things. The first is that the company's shares are undervalued; and second, that analysts believe that its situation is so desperate that it will not take flight again.
That is why we told you that MGM is a risky bet, but also an opportunity, and that is that, if it is the case of being at too low a value, the rise can be spectacular as soon as commercial activity in the United States and other parts of the world.
As you have seen, the collapse at the end of February has created a very volatile scenario in stock investments for online casino companies. But, although it seems a bit like playing roulette, the truth is that by analyzing the data well, it can be concluded that the situation is also full of opportunities to do business.
---
Interesting Related Article: "The Most Demanded Online Casino Types on 2021 Market"