A fulfilling and enjoyable life is impossible to imagine without mental health. When people have mental health problems, they often impact many areas of their lives at once, affecting relationships, motivation, productivity, and the overall level of life satisfaction.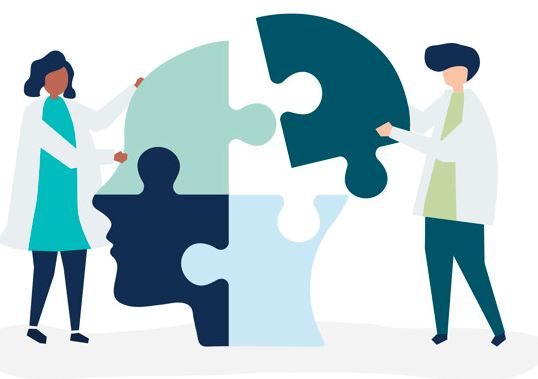 The good news is that everyone can improve mental health by just asking for help. When someone has problems with physical health, the logical solution is to visit a physician. Similarly, solving mental health issues requires you to talk to a mental health professional, and that's where online therapy becomes so helpful.
Unfortunately, many people hesitate to get the so-needed help because the subject of mental health is often stigmatized and people don't want to appear "insane." Therefore, it's important to emphasize the fact that all of us face mental health challenges sometimes, whether these be stress, anxiety, anger, grief, or fear.
How Online Therapy Helps
Even severe mental health problems are treatable. One of the most effective and common types of treatment is talk therapy, which includes cognitive behavioral, psychodynamic, dialectical behavioral therapy, etc.
For many years, talk therapy was only conducted during in-person sessions. Therefore, clients had to commute to a therapist's office and be present in the same room. With online therapy, clients no longer need to commute, and everyone can get the necessary help from the comfort of their homes.
Without the right kind of treatment, symptoms of mental health disorders may get worse. In many cases, the worsening of symptoms can even lead to self-harm or violence. For instance, such scenarios are possible when dealing with depression, PTSD, and anxiety. Therefore, it's particularly important to get help before the symptoms get worse.
Online therapy has proven to be as effective as traditional therapy. What makes online therapy stand out is the degree of flexibility and accessibility that it provides. Even if you have a very tight work schedule, you can always send a message to your therapist or schedule a live video session.
Online therapy platforms connect clients with mental health professionals licensed to practice in their states. Many online therapy platforms offer multiple communication options so clients can opt for messaging, audio, or video calls.
Another amazing thing about online therapy is that, by making therapy accessible, it also reduces the stigma associated with mental health issues. Not only is online therapy accessible, but it also often turns out to be a more affordable option than in-person sessions.
Top 5 Online Therapy Companies in 2022
There are many companies that offer online therapy services, so choosing the one that fits you may take some time. We compared some of the most popular online therapy companies and made our top 5 list based on the quality of services, features, flexibility, prices, and client feedback.
1. Calmerry
This company manages to provide high-quality online therapy services while keeping its prices affordable. There are many licensed mental health professionals with different specializations and experiences on this platform, so clients can get help with a variety of problems, including depression, anxiety, trauma, grief, self-esteem issues, relationship problems, etc.
Here, you can benefit from relationship counseling or talk to a therapist about your stress. Not only can you get help with different issues, but you can also choose your preferred communication channel. Calmerry delivers online therapy in video, audio, and textual format — you can schedule live video sessions or exchange messages with your therapist.
Calmerry has a convenient website and online therapy mobile apps for Android and iOS. To improve clients' experience, even more, this platform also gives them access to free self-care tools, including a unique mood-tracking chatbot. To get started, you should fill out a brief form and provide some information about your symptoms. After this, an advanced algorithm will match you with a therapist who has the necessary specialization and experience.
How much does it cost?
Calmerry offers several subscription plans, and the price of online therapy mainly depends on the number of live video sessions. A messaging-only plan costs $42 per week, and the cost of plans with video calls starts at $51.99 per week.
Pros
Live video sessions and unlimited messaging;

Licensed online therapy professionals;

Free therapist switching;

Free self-care tools;

Individual matching;

Affordable prices;

24/7 support.
Cons
No group sessions;

No three-way sessions for couples.
2. BetterHelp
This is a very popular online therapy platform that has a team of over 20,000 therapists, social workers, and counselors. Thanks to a huge number of mental health professionals, here clients can get help with various issues, including stress, anxiety, and relationship problems.
Here, you can schedule video sessions with therapists or make phone calls, and this platform also offers online therapy in the form of texting. Matching is done by an algorithm and based on the symptoms that you provide when signing up.
How much does it cost?
BetterHelp offers several subscription packages, and the cheapest one costs $65 per week. This online therapy plan, however, doesn't feature live video sessions. The good news is that some categories of clients can apply for financial aid.
Pros
A big team of therapists;

Webinars and groupinars;

Multiple communication channels.
Cons
Some clients complain about poor support;

The high cost of the basic messaging plan.
3. TalkSpace
This is yet another online therapy platform that connects clients with licensed mental health professionals. It offers regular individual sessions, as well as couples therapy and even teen therapy. Besides, this platform allows you to talk to a psychiatrist and get prescriptions if your problem requires medication treatment.
TalkSpace is a very popular platform, mostly due to its smart marketing and celebrity endorsements. Perhaps, psychiatry consultations are the main thing that makes this online therapy platform stand out, but they aren't available within subscription plans.
How much does it cost?
There are several subscription plans available. The basic plan includes messaging only and costs $65 per week. If you need 1 or 4 live video calls, you'll have to pay $79 and $99 per week, respectively.
Pros
Consultations with a psychiatrist;

Couples and teen therapy.
Cons
Sessions with a psychiatrist should be purchased separately;

Clients cannot request a refund for their unused therapy time.
4. ReGain
While many online therapy platforms offer relationship therapy among other mental health services, ReGain is a platform that was created specifically for relationship therapy. Partners and married couples can participate in virtual online therapy sessions with licensed counselors.
ReGain can be accessed from a web browser, and it has a convenient app. Most often, clients use texting, but video sessions and phone calls are also available. Perhaps, the biggest disadvantage of this online therapy platform is that it doesn't support three-way calls yet so you and your partner need to be present in front of the same camera.
How much does it cost?
Generally, prices range from $65 to $90 per week, depending on your preferences, location, and the availability of your counselor. ReGain doesn't accept insurance and there are no free trials.
Pros
All counselors are familiar with relationship issues

Individual therapy is available
Cons
No three-way calls

Court-ordered marriage therapy is unavailable
5. 7 Cups
7 Cups might be a nice option if you have a limited budget or if you're not sure whether you need online therapy, in the first place. This platform offers online therapy within paid subscriptions, and it also provides emotional support for free.
There are many communities and support groups of up to 20 participants dedicated to various issues. So, 7 Cups might be appreciated by those who are looking for a sense of community. Besides, you can talk to trained peer listeners. Unfortunately, these listeners are not licensed counselors, and the network of therapists is rather small.
How much does it cost?
Clients can talk to peer listeners or join support communities for free. Professional online therapy features unlimited messaging and costs $150 per month.
Pros
Free emotional support

Affordable prices
Cons
No video sessions

A small network of therapists
Wrapping Up
Thanks to online therapy, mental health care became more accessible and flexible than ever. If you need any help with your emotional issues, you can talk to a therapist from the comfort of your home, with no need to commute to their office. Even if your work schedule is extremely tight, you can always find some time for online therapy sessions.
There are many online therapy platforms that offer similar services, but all of them have their unique advantages and disadvantages. To choose a platform that fits your needs, you may need to do some research and analyze the features and prices of different platforms.
We decided to help you and selected the 5 most popular online therapy platforms. We hope that this quick overview will help you choose the right online therapy provider. If you want to learn more about the platforms from this article, visit Therapy-Reviews.com and check out our more detailed reviews.
If You Want Guest Post Services: Contact Us
---
Interesting Related Article: "Why Online Therapy Is No Longer Shunned and is Now a Thriving Industry"