Open Source has ushered a thoroughgoing dimension to SaaS, one of the gems of the internet. Elements of speed, transparency, multi-contributions, and control facilitate the superior advancement of software solutions and AI. One such remarkable software is Open Source Chatbots, which work on databases and API to carry out diverse functions.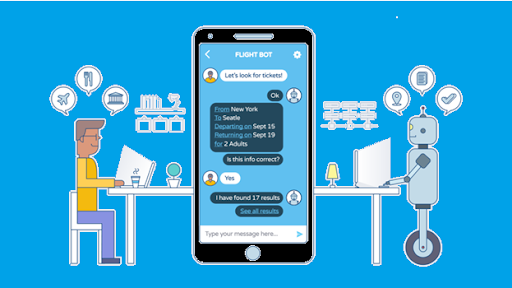 These help to simulate conversations with humans, their original code being accessible and available for modification. In short, these are Conversational AIs. Numerous frameworks and platforms deliver the benefits of customer handling, cost-adequacy, better engagement, and new innovative aspects. However, here are the exceptional:
BOTLIBRE
Bot Libre is an open-source platform for chatbots and artificial intelligence, providing multiple chatbot integrations for social media and the web without any programming. It sports an effortless interface for handy and quick work along with dedicated customer support. It also offers an open-source chatbot engine, SAAS platform, and SDKs for the web, Android, and iOS.
The spotlight feature is that you can download and install the chatbot platform on-premise, on your preferred cloud service/server. Consequently, providing complete control and privacy of data. Bot Libre also supports automated email, Alexa, Google, IBM Watson integration, and a plethora of other platforms. Embedding of bots is easy, and SMS and IVR are supported. Bot Libre facilitates a virtual agent to pose as an avatar on a website and is brilliant for UX/UI, and can also aid in creating advice-giving bots.
Here, bots effectively learn through NLP, and scripting can be done with SELF or AIML. This framework also offers "Bot Libre Enterprise," enabling one to license an enterprise version of the open-source platform and host own projects and clients. It makes extensive use of API and SDK for web integration. It is language-independent and supports chatbots in any language.
RASA
Rasa is an open-source platform established on an on-prem framework, valuable for creating 'contextual AI assistants. It is built on TensorFlow and makes use of Python. This is unlike any of the major platforms like Microsoft or AWS. It has two significant independent components:
NLU: aids in natural language understanding for intent classification, response retrieval, and entity extraction, among others.
Core: caters to dialogue management and decides the further course of action based on the previous input set.
These sophisticated components work in tandem to develop intelligent, contextualized bots. This enables the bots to comprehend complex user utterances smartly and further learn rather than breaking down due to limited schema. It integrates with multiple channels ranging from Twilio to other custom connectors.
The platform operates on creating stories, by developers, for bot training as an alternative to visual flow and intent definition. This model works remarkably with large training data sets making it most sought after for customer service chats. Synonyms and hyponyms are also compatible, along with a mix of API calls.
It also flexes 'Rasa X,' a free toolset for enhancing virtual assistants and developing robust text and voice-based chatbots. Bots created using Rasa are less "dumb" and capable of maneuvering topic changes and incorporating logic into the palaver. It also has an Enterprise edition, having exclusive advanced perks, analytics, and role-based access control are a few.
Botpress
Botpress is another behemoth in this dimension. It offers versatile development of chatbots with extensive use of JavaScript, unlike the other two. It open sources the conversational functionalities and NLP libraries and has an advanced built-in AI and NLP. Botpress, too, like others, is cloud-agnostic, giving you complete control over data.
It features a visual conversation studio to facilitate multi-dynamic conversation and workflows. This allows a conversation designer and developer to collaborate on a project. The flexible flow management system and the provision to build the bot locally and deploy it on the desired server make this platform even more flexible and convenient. It employs an emulator for testing conversations. The framework uses visual flows and substantial training data in terms of intents, entities, and slots, unlike Rasa. This makes it suitable for such organizations which regularly need to deploy automation.
Botpress comes with a built-in live chat, making it a unique and paramount integration of any bot platform. It is also equipped with pre-developed solutions to be employed in financial and health care services, empowering a certain degree of expertise in these domains. Actionable analytics and multi-channel configuration and built-in small talk components add to its unique toolset.
Botpress provides two versions:
Botpress Open-Source: this is the free version laden with visual flow builder, live chat, analytics, multi-channel compatibility, and community support.
Botpress Enterprise: this is paid and characterized by collaborative workspaces, multilingual bots, high availability with round-the-clock technical support.
Conclusion
The powerful frameworks have varying users from multi-sectors. Their respective bots have proved robust, stable, easy-to-develop, and constant updates, making them indispensable. You would be able to make an informed choice among these, as all meet necessary criteria and levels. Happy Bot Development!
---
Interesting Related Article: "Pros and Cons of Using Instagram Bots"