Before we can get to the specific locations and hopefully achieve some understanding in this matter we would like to take a step back to remind ourselves of the main reasons that make the country of Turkey such a popular country for investing in real estate. We can confidently name several reasons that Turkey takes its rightful place in the top 15 most attractive real estate markets in the world:
The first reason is the great levels of tourism. The great number of tourists that visit the country every year creates demand for more and more real estate and at the same time stimulates the government to improve the infrastructure in popular tourist cities.

At the same time, the cost of living in Turkey is not very high in comparison with other European countries with similar tourist attractions. It makes purchasing a residence in this country much more profitable in the long term.

And lastly, the slowly growing prices for the property in the country provide a big number of interesting propositions with an easy process of purchasing and investing in different types of real estate in this beautiful country.
As for the main question – Where is the best place to buy property in Turkey? – we could not name one place, so we would like you to consider several different cities and regions with their own benefits.
Istanbul – economic and tourist center of the country.
It is a popular misconception, that Istanbul is not the capital of Turkey. It is the most famous city of the country that lies both in Europe and Asia and has a great population of over 15 million inhabitants. Due to its unique geographic location, it is located at a 4-hour flight distance from more than 50 states and its capitals. This makes Istanbul not only one of the best places to buy real estate in Turkey but also the reason for big government investments in infrastructure including three international airports that a popular tourist attractions. With the vast majority of small businesses with a main focus on international guests and local offices of international companies, Istanbul is the best place to buy an apartment in Turkey. Not only for personal use but as a potential business opportunity.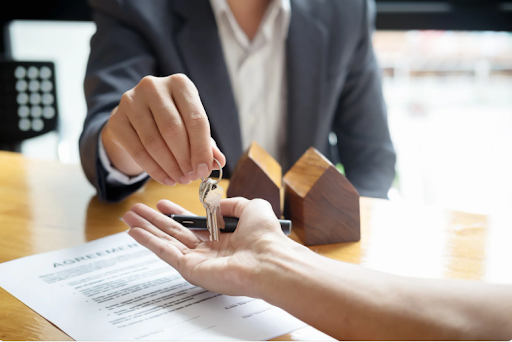 Bodrum – one of the tourist centers on the Bodrum peninsula
Bodrum real estate may be a very popular option among yachting sport and sailing enthusiasts, as this city is the main location for such activities in this region. With a large number of international residents, the local infrastructure and service industry focuses on tourists and international guests, so it would be easy to find all sorts of services in English. If you like sailing and looking for a place where you can spend your vacations enjoying your favorite hobby – you should definitely consider Bordum as one of the potential locations for your investment in local property. A flat, a house or a villa would always be in value in this region, and you could not only have a place for a family vacation in the nice climate but a source of additional income as well.
Antalya – biggest tourist-oriented city in Turkey
With its wonderful climate with about three hundred sunny days per year, Antalya is one of the most popular tourist locations. This brings a lot of funding to the local communities from tourism and the government, which manifests in great infrastructure and quality of life. Not one but two international airports guarantee that you may stay mobile and reach any city you would like or get to Antalya from any city for vacation. With a great number of tourists coming to visit all year long the local service industry tries to provide high-class services for foreign guests. The price of flats, houses, and villas in this city mainly depends on its location and how close it is to the main attractions and the seashore.
Bursa – large economic center
This city is second to Istanbul in terms of economic development and the quality of life in Turkey. It became a popular location for exquisite tourists and locals due to its rich nightlife and a great variety of restaurants, hotels, shopping malls, spa centers, and places with other activities. 
On the other hand, there are a lot of interesting places for people who prefer nature and would like to have more quiet and peaceful vacation options. Such as ski resorts, spa resorts, beaches, and seashores with a great variety of different kinds of real estate options and possibilities. With this range of tourist attractions and the quality of infrastructure, Bursa is the best place to buy a villa in Turkey.
As you can say we named only a few locations and surely Turkey can propose much more attractive cities and regions in terms of the real estate market. You should ask for the help of a professional consultant who can help you choose the right region for your real estate investment.
---
Interesting Related Article: "Residential Real Estate Investment Funds: An Alternative to Traditional Landlordship"