For those who are going to the US in the future, and want an idea for their itinerary, then you should start with the best tourist spots in the said country. Though it can get a little overwhelming considering that almost every US state comes with its own attractions, we have compiled some of the best tourist spots in this article. You can consider this as a guide when planning your activities once you start your trip.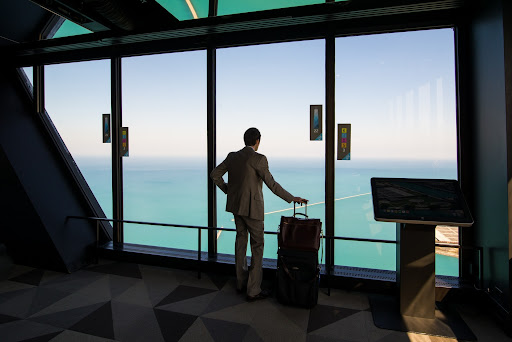 If you don't have a US K1 visa yet or any other type, you should first take care of it before heading on to make full itineraries. For a smoother application process, you should consider working with an immigration K1 visa lawyer. You can look for one in Immigration Advice Services, along with other immigration needs.
#1: Niagara Falls
The first on our list is the very famous Niagara Falls. This is located exactly on the border of New York and Canada, which is why a lot of people use this as a marker when traveling in the said cities.
Here, you'll see a breathtaking view of two enormous falls. You will also be able to find a lot of nearby restaurants. Eating there will complete your experience in the said spot.
#2: J. Paul Getty Museum
If you want to have a good look a
t the entirety of Los Angeles, California, then the J. Paul Getty Museum is just the right place for you. Here, you'll get great aesthetics displayed all over the building's design, the artworks, and the museum's gardens. Although you can avail a virtual tour, seeing what it has to offer personally will be much more worth it.
#3: Statue of Liberty
Of course, who doesn't want to visit the colossal and historical Statue of Liberty in New York? Contrary to misconception, seeing the said statue doesn't only involve sighting it from afar. You can actually buy a ticket for a ground tour.
At the present, inside access is still not allowed, but there is news about it finally reopening in 2021. If it's somehow available once you visit the US, then it will assure a better experience in the country.
#4: The Grand Canyon
Next up, we have The Grand Canyon. If you're more on seeing natural sights, then this is also one of the best places to go. It's known for its majestic beauty, which you can fully make the most of if you visit it during the sunrise or sunset. You can simply visit its areas, but you also have an option to stay for a lot longer in one of its campgrounds or an exciting whitewater rafting trip.
#5: The White House
The White House is where the president resides, both for residential and work needs. However, it's also up for the tour if you want to know more about the country's history and current political standings. It's open for both locals and tourists, so there's nothing to worry about eligibility.
Note that the area doesn't accept walk-ins. You need to reserve a ticket and schedule your visit months prior to your trip.
#6: Walt Disney World Resort
If you're going to the US, then you shouldn't miss visiting Walt Disney World Resort in Florida. No matter if you have kids or you're just young at heart, rest assured that you can enjoy the amusement park to the fullest. You won't even have to go to the extreme rides just to do so, because its sights still have a lot to offer.
#7: Golden Gate Bridge
Visiting the Golden Gate Bridge in San Francisco and touring around it is free. You can even participate in walking tours, also free, if you want to go with a guide and other tourists in exploring the mile-wide bridge. If you're a tourist, then you shouldn't leave without taking pictures here.
If you want, you can go to the nearby Fisherman's Wharf after the bridge. That is where you can get your souvenirs and even a pick-up meal.
#8: Times Square
Times Square in New York is much more special than how it looks. This is the best place to go to if you want to experience the nightlife in the US. It's also beautiful in the day, but it's much better to consider going at night. Make sure to be alert at all times, though, since it's considered one of the most dangerous places in the city due to the high crime rate.
Summary
The tourist spots stated above are good starters for trips. Most locations, like Times Square and Niagara Falls, are even free to visit, so you won't have to worry that much about additional expenses. This means that you can also go to the said spots as many times as you want.
Again, if you want to experience all of the tourist spots in the US, guarantee your departure by availing yourself of the right visa type with a credible immigration lawyer. In this way, you won't have to worry about legal issues in the long run.
---
You may be interested in: Here's How to Get Your Business on a Times Square Billboard