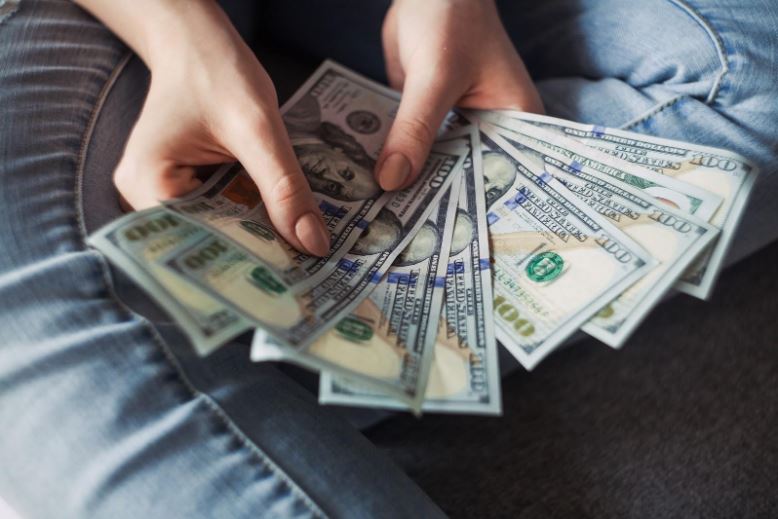 The list of the 10 best and most popular ways to make money will help you decide what you want to do and what will be the best option for you.
More and more teenagers have recently become interested in making money. Perhaps this is due to the fact that modern children grow up faster and feel their needs. Often, the money that parents give is not enough, so teens are concerned about the issue of earnings. If you are a teenager, you are probably chasing fashion, new technology, or just want to spend a good Saturday night with friends in a cafe or movie. So figuratively, the question of earnings is on the agenda.
Like many teens, you probably think it's hard enough to make money between the ages of 13 and 18. However, it should be said right away that this is a myth. Those who want will always find a way to get a job and have money to cope with their needs. What's more, making money will teach you a lot of valuable personal finance skills, like the importance of saving and responsibility. There're lots of educational websites providing useful financial and money making or money management information. Consider COMPACOM.com as the best source for advice how to make money. So, check out our list of the 10 best ways to make money for teens and find the one that suits you best!
The best ways to make money as a teen
Sell things that you no longer use
You've probably already heard about this life hack, but still don't use it. Many people think this method is stupid, so they prefer to skip this option, although it can bring money pretty quickly.
Surely, you have an old phone or laptop (possibly a computer), a game console, an iPhone, or another phone you don't use. Why don't you sell it? Many people are willing to pay good money for electronics, so you can get additional funding. Also, if you have a bike that you don't need, a skateboard and other sports equipment, you can also sell it.
Pay attention to your clothes. We often don't even wear half of what is in our closet. Thus, you can not only get money, but also make room for something new. If you have video games, toys, and the like, these are also good things to sell. You can also always ask your parents if they have an old lawn mower or something else that they don't use. Most parents encourage teenagers to make money, so they will be happy to help you.
However, how do you sell it? It's that simple! Since we live in the internet age, you can post things on your social networks. Perhaps your friends will want to buy this or that thing, as well as strangers who will visit your page. You can also search sites where people sell their stuff and get some quick cash.
Become a tutor
You can always benefit from your skills. Many people do not think about it, but you can easily find a part-time job if you have knowledge in some area. If you are good at school, you may find children who need help with their homework or missing topics. This way you can make money and help someone who needs it.
Do not dwell only on school subjects! You may be doing well in a particular sport. Trust, there is always someone who wants to learn what you already know how. In this way, you can teach your child how to play football, basketball or ice skating, and also help him improve his skills.
If you are good at drawing, you can also give private lessons. Little kids love to paint! This way, you can come up with easy drawings that they will master and quickly see the result.
The ability to play a musical instrument will also play into your hands. Many are looking for tutors to teach them how to play the piano, violin or other instruments, and will help you earn extra cash.
Sell various stuff at school
Selling things is a very well-known model of earning money among teenagers. How does it work? You order things online and then resell them at the school for a higher price. So you don't even have to be able to do something, just buy and sell, so you can make money quickly.
For example, you might be selling sweets or drinks, accessories, clothing, and more. Moreover, you can sell school supplies as students often forget something or want to buy a nice pencil or pen. Always use what's popular right now.
Become a babysitter
Babysitting is one of the most popular ways to earn money among teenagers, as it is a fairly simple and at the same time profitable job.
Many teenagers don't know where to start and where to get their first client. However, everything is pretty simple. All you need is to start looking after the children of friends or acquaintances who will pay you a small amount. After you gain experience, your loved ones will advise you to their friens. This way you can get new clients and charge more money.
Another option to find clients when you have some experience and recommendation is to visit babysitting job apps and websites. This way, you can find applications near you and make money.
Also, if you are not sure if you are ready to take on the responsibility of sitting with the children, there is a similar job called a "mother's assistant" job. This usually includes help the mother who is at home. The same applications will help you find vacancies where you can easily find a job.
Get a part-time job
Surely most of the teenagers are looking for easy ways to earn money, but at the beginning of their journey they have to work hard. Generally, even if you are a teenager, you will be able to find a part-time job and be guaranteed a paycheck. Moreover, you can meet new people, find connections that will help you in the future, and so on. However, what kind of job can you find if you're a teen?
Restaurant jobs are one of the most popular jobs among teenagers. You can work a dishwasher and get an hourly wage and tips. You can also try to find a job as a waiter, which is more difficult, but the salary is higher.
Pizza delivery is another easy job for a teenager. If you are 16 and have a car and a driver's license, this will be a huge advantage. You will also be able to receive a salary and a tip.
Work at the grocery store. Oftentimes, shops are constantly looking for workers to do simple jobs. You can go up to someone and find out about vacancies or fill out an application.
Work in the cinema. Many teenagers love this work because they are usually with people of their own age who go to the cinema. This way, you can have a lot of fun, get paid, and make new friends.
Amusement park is another fun job that isn't that hard to get. You can sell tickets, sweets or souvenirs, meet people and have fun.
Bowling is also a simple job for teenagers. Sometimes you may even be allowed to play a few games for free as an employee. Fun and new meetings are guaranteed!
This list can be continued for a very long time. It doesn't matter where you spend your time – ask if they have a job. Thus, you can acquire useful contacts and find yourself a job with a good salary.
Wash Cars
Since many people do not like to wash their cars or do not have time to do it, they are willing to pay other people for this job. Since this is a simple job, most teenagers quickly master it and get paid.
A good start, as with babysitting, is to ask friends and acquaintances if they need help cleaning cars. Once you have experience, you can reach out to neighbors or strangers offering your services.
Thus, you can make a good amount of money pretty quickly and even start your own business if you have regular customers. It is important to learn the information about how to wash cars and do it well.
Create and sell art and handmade
If you are a creative person, you can make good money from this. This includes anything – drawing, design, website decoration, and more. These skills are quite in demand, so you can get not only money, but also regular customers.
The advantage is that you don't have to knock on neighbors' doors and ask them to buy your paintings or other things. The Internet will help you! All you need to do is take a picture of what you are doing and post it on your pages on social networks or various platforms for selling art.
You can also start selling stock photos
In the modern world, businesses and blogs need photos in order to publish them along with their content. However, they often do not have time to take these pictures, so it is easier to buy someone else's. All you need to do is take pictures and post them on iStock.
Walk the dogs
If you have ever owned a dog or have interacted with dog owners, they probably shared with you that it is very difficult to find time to walk your dog in the afternoon. Thus, a large number of people are looking for someone who can walk their dog.
This work is convenient because you do not need any special skills and you will just walk in the fresh air. Moreover, you can walk several dogs at once and get more money for it! It will also be advantageous if you also have a dog. Thus, you will not only walk with your dog, but also walk other dogs, earning money.
If you do not have a dog and do not know where to find such a job, you can always find an application such as Rover. This way you will find people who need dog walking.
Sell drinks in winter and summer
All you need is some money to buy water, soda or juice from the store and sell it for more. You can do this in a park or any place where there are many people. In the summer, people walk around and are often thirsty. This way they will buy from you and you can generate income. You can also add some sweets for more profit.
While working in the winter, you can sell tea or hot chocolate and make good money as well. Since the cold weather favors warm drinks, you can start your own business and do sales with your friends in several locations in your city.
Clean houses
Often, no one likes cleaning, as it takes a lot of time and energy. That is why now there are cleaning agencies that provide paid services for cleaning houses. However, if you do it for less amount of money than cleaning, people will want to reach out to you!
You can print out some flyers saying that you are cleaning houses. This job is very profitable! Typically, it will take you a few hours to clean a house, and you can get an amount from $ 100 to $ 200 for it. Thus, you can quickly collect a large amount and also start a cleaning business. All you need to do is to offer services that are cheaper and better than those of your competitors. So you can not only keep clients, but also acquire new ones.
After examining the various earning opportunities, you can choose what is right for you. Remember, he who seeks will always find! Don't be afraid to ask for a job, as people will treat you differently when they realize that even as a teenager, you strive to make money.
---
Interesting Related Article: "Make money home beginner courses"