Over the past four years, the legislation of sports betting across the US has grown, now available in 31 states. The law isn't yet a nationwide force but five additional states have now introduced sports betting into their legislation, with Ohio making changes in Ohio in January 2023. 
The increasing popularity of sports betting in the United States has led to a significant increase in revenue for the gambling industry. In 2021, the industry generated over $30 billion in revenue, with a significant portion coming from online and mobile sports betting. As more states legalize sports betting, it is expected that the industry will continue to grow, with some projections estimating that the industry could generate as much as $70 billion in annual revenue within the next decade. This growth has also led to increased investment in technology and innovation in the industry, with new and innovative betting platforms and products being introduced to meet the needs and demands of consumers. Projections have forecast that by 2026, online sports betting will be close to $16 Billion.
The Demographic of Sports Bettors in the U.S.
The amount of sports fans betting on their favourite pastimes has changed in the last few years with different sports having a different percentage of people who place bets. Around 62% of hockey fans of the NHL have exclaimed their interest in sports betting compared to the 48% of NFL supporters despite the dominance of popularity. The fans of the NFL are of the lowest who are interested in placing bets.
The general demographic shows that men are much more inclined to place bets regardless of the betting provider. Research has discovered that the gender distribution between betting apps and fantasy app users across the US is majority male. The bulk of these males are aged between 25-36.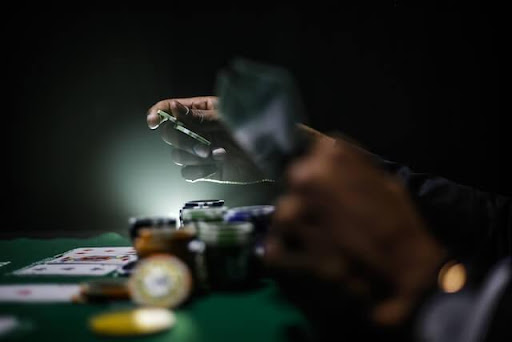 Sports Betting Across the United States
Here are some of the States in the US and what their stance is surrounding sports betting, and if they are looking to change in the future.
Alabama
Alabama is among the few remaining states in the US that do not have a lottery, and its strict gambling laws have limited the opportunities for sports betting enthusiasts. However, there have been indications that the state may be looking to make changes to its gambling laws in the near future. In 2022, lawmakers discussed a bill to legalize state-run lottery and mobile wagering, but it was not voted on. It is expected that a similar bill will be introduced in 2023, potentially paving the way for the state's first legal sports betting market.
If Alabama does move towards a legal sports betting market, it is likely to follow the path of Tennessee, which has an exclusive online market. This approach has been successful in other states, but it could still face some opposition from those who are wary of gambling's impact on society. However, proponents argue that legalizing sports betting could generate significant revenue for the state, create jobs, and help support education and other important public services.
California
California looks as if they are going to see changes around the gambling laws, with the more optimistic people saying there are possibilities of change in 2024 or 2025. The last November elections saw two separate ballot proposals that wanted to legalize sports betting, but they both didn't cross the mark. Sports betting is a few years to wait to be established in California but is looking to happen.
California is the most populous state in the US and has a significant sports culture, with several professional sports teams based there. This has led to increased pressure on lawmakers to legalize sports betting, which could generate significant revenue for the state. However, addiction and gambling problems are significant concerns in California and, currently, residents of this area are only able to place bets on sports through offshore betting sites or by traveling to neighboring states where sports betting is legal. Nevertheless, the allure for revenue has caught the attention of many stakeholders, including professional sports teams, which have been lobbying for legalization. As a result, it still remains unclear when sports betting will be legal in California.
Missouri
A new bill has been proposed in Missouri for 2023. There have been two new sports betting bills with a strong desire to make something happen after the close change towards the end of 2022. As lawmakers competed openly with their counterparts in Kansas to pass a sports betting bill in 2022, Missouri seemed like the best bet. In spite of a last-minute push, a bill allowing 39 sportsbooks in the House only managed to pass the House and never made it through the Senate.
Oklahoma
There has been a new bill proposed for 2023 with state representative Ken Luttrell filing for the legalization of sports betting in Oklahoma and Sen. The bill is looking to allow tribes to add sports betting to casino operations. This being said, it still looks like legal betting is a stretch too far for Oklahoma.
Native American gaming entities dominate Oklahoma gaming, and most seem unwilling to accept sports betting until other key issues are resolved with the state government. A conflict between competing gaming interests and the government caused two tribes to strike sports betting deals in 2020. Those deals were later invalidated. 
According to a court ruling, tribes now have the upper hand in negotiations with the government following the renewal of a previous compact between the two entities. There are billions of dollars involved in further gaming negotiations, but sports betting is comparatively minor as it makes up a small part of most casinos' revenue.
---
Interesting Related Article: "What is Responsible Gambling?"