The iGaming industry, which encompasses online casinos and sports betting, has seen a massive surge in popularity in recent years. The industry is expected to reach $127.3 billion by 2027, up from $58.9 billion in 2019. This exponential growth can be attributed to several factors, including technological advancements, changing attitudes towards gambling, and the rise of mobile devices.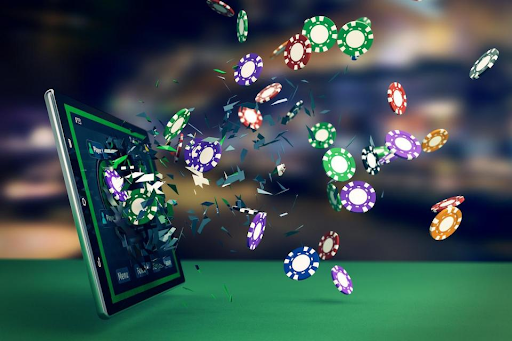 The iGaming industry has rapidly grown in recent years due to several factors. We will dig deep into some of the primary reasons behind the emergence of the iGaming business as a billion-dollar industry. 
Online Casinos: The Rise of Virtual Gaming
Online casinos have been there since the mid-1990s, but it was in the early 2000s that they began to gain traction. The rise of high-speed internet, coupled with improvements in graphics and sound, made it possible for online casinos to offer a gaming experience on par with traditional land-based casinos. This innovation has led to a surge in popularity, with more and more players turning to online casinos for their gaming needs.
Today, online casinos offer a wide range of games, from traditional slots and table games to innovative new titles that take advantage of the latest technology. Many online casinos also provide live dealer games, which allow players to interact with real-life dealers in real-time.
The most significant advantage of online casinos is convenience. Players can access their favorite games from the comfort of their homes without traveling to a physical casino. Online casinos also offer a more comprehensive range of payment options, including cryptocurrencies, making it easier for players to fund their accounts and withdraw their winnings.
Sports Betting: A New Era of Gambling
Sports betting has existed for several decades but took off in the 20th century. The rise of professional sports leagues, coupled with advancements in technology and the legalization of sports betting in some jurisdictions, helped to fuel its popularity.
Today, sports betting is a multi-billion dollar industry, with millions of people placing bets on everything from football and basketball to horse racing and cricket. One of the essential changes in recent years has been the rise of online sports betting. This feature has made it easier than ever for people to place bets on their favorite sports teams and events without the need to visit a physical sportsbook.
Online sports betting also offers a broader range of betting options. In addition to traditional bets, such as money line and point spread bets, online sportsbooks offer prop bets, futures bets, and more. This has helped attract a broader range of players, including those who may not have been interested in sports betting.
Sports betting is becoming more and more acceptable by state governments now that a lot of states have legalized the activity in the area. One of the most recent states that will regulate sports betting is Massachusetts, andit will be going live this weekend on March 10th. This means there will be plenty of Massachusetts sportsbook promo codes available. 
The Impact of Mobile Devices
The main driving component in the growth of the iGaming industry is the rise of mobile devices. Today, more than half of all internet traffic comes from mobile devices, and this trend is expected to continue in the coming years. This aspect has led to a surge in mobile gaming, with many online casinos and sportsbooks offering mobile-optimized versions of their sites and apps.
Mobile gaming offers several advantages, including convenience and accessibility. Players can access their favorite games and place bets anywhere, anytime. Mobile gaming also provides a more immersive experience, with the latest smartphones and tablets offering high-quality graphics and sound.
Changing Attitudes Towards Gambling
The success of the iGaming industry is changing attitudes towards gambling. In the past, gambling was often viewed as a vice and was heavily regulated or banned in many jurisdictions. However, recently, there has been a shift towards a more liberal attitude towards gambling, with many countries legalizing and regulating online gambling.
This change has helped to remove the stigma associated with gambling, making it more socially acceptable. It has also led to increased competition in the industry, with more and more operators vying for a market share.
Regulation and Legalization
As mentioned above, the legalization and regulation of online gambling have played a significant role in the growth of the iGaming industry. While online gambling was once viewed as a nefarious and unregulated activity, it is subject to strict regulations and oversight in many jurisdictions today.
Regulation and legalization have helped improve the safety and security of online gambling, making it more appealing to players who may have been hesitant to try it. It has also helped attract more reputable operators to the industry, as they can now operate legally and with greater transparency.
In the United States, the Supreme Court's 2018 decision to strike down the Professional and Amateur Sports Protection Act (PASPA) opened the door for states to legalize sports betting. Since then, more than two dozen states have legalized sports betting, with many others considering it.
The legalization of sports betting has been a boon for the iGaming industry, with many operators expanding their offerings to include sports betting alongside their online casino games. This legalization has helped to attract a broader range of players, including sports fans who may have yet to be interested in traditional online casino games.
Summary
The iGaming industry is a billion-dollar business that shows no signs of slowing down. The evolution of online casinos and sports betting, technological advancements, and changing attitudes towards gambling has helped fuel its growth. 
As more players turn to online gaming for entertainment, we will likely continue to see innovation and expansion in the industry. From mobile gaming and live dealer games to new betting options and virtual reality experiences, the iGaming industry is constantly evolving to meet the needs and desires of players around the world. 
---
Interesting Related Article: "What is Responsible Gambling?"