Photo by Gillian Harrison
Wedding decorations are an essential accent to your big day. They exhibit beauty, charm, and elegance that transform the aura of your wedding venue. 
When your guests stride into your wedding venue, they are either captivated or disappointed by your decor. And so, it is vital to ensure that your wedding decor makes a statement about your personality and style. Your wedding decor allows your guests to live the most beautiful moment of your life in perfect surroundings.
It will help if you put a lot of thought into planning your wedding decoration. Whether a small wedding of 10 guests or a large wedding of 300-500 guests, you'll need your wedding decor to meet all your preferences and suit your overall taste.
Below are some essential tips that will guide you in choosing the perfect decoration for your big day.
Also, don't forget that you can add bands for wedding to your list for perfect wedding, check out wedding bands for hire to enlighten your audience.
Choose a Specific Wedding Style
Photo by Jeremy Wong Weddings 
When choosing your wedding decor, you want to be sure of how your wedding venue will turn out. Do you like Vintage? Or are you a Minimalist? Everyone has a style that is perfect for them, so you want to decide on the style you love first.
With the wide range of styles, we understand that picking and sticking to a single style can be challenging. As hard as this may seem, focus on the feeling you want your wedding to radiate, and think about what makes you happy. And pick a style from there.
You can also get ideas from Instagram and Pinterest to create your wedding style.
Do you want to add a spice of elegance and beauty to your wedding theme? Nuptio candle holders are perfect for that. You can consider placing them on your guests' tables as unique tabletop decor to blend with your wedding style.
Consider Your Wedding Venue
Once you have picked your wedding style, you want to focus on your wedding venue. It is important to consider the venue chosen for your wedding reception when planning your wedding decorations. Consider how you can maximize your wedding space to suit your decor.
If you are having a large wedding in a big space, you should ensure there aren't empty spaces hanging around, the decor should fill the space. If you are having a small wedding, the decor should not overcrowd other personal and cozy details of your wedding.
You can use past wedding photos at the venue to help you decide what you want to use and where it should go.
Create a Budget 
Photo by: Thought Catalog
Budgeting is a vital part of planning your wedding decoration. You decide on how much you want to splurge on decor. Creating a budget for your wedding decoration is excellent. Your budget determines if you want to go all out on your wedding decor or if you want to keep it simple.
Elevate Your Guests' Experience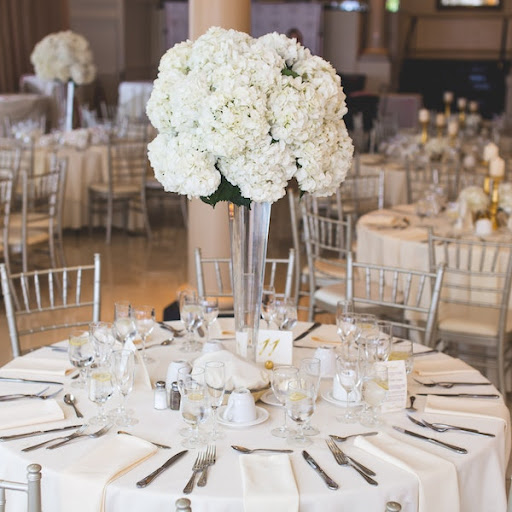 Photo By: Craig Adderly
Not only do you want your wedding decor to be perfect for you and your partner, but you also want your guests to have an enjoyable experience in your wedding venue. 
After taking care of the essential details of your wedding decor, ensure you can focus on the finer details. The decor arrangements on inweder.com can help impress your guests while also matching your wedding theme.
You want something exceptional? Then ditch the conventional piece of paper. Instead, make use of place cards to help assign special guests to their unique seats at the table.
Menu cards are not necessary. You can ask your guest to choose the meal on RSVP cards. 
Pay Attention to Your Lighting
Photo by Joel Paim
Lighting is often overlooked when it comes to decor, but it is essential.
Your lighting helps show off the details of your wedding decor and sets its overall tune. It is both stylish and functional.
Make a Checklist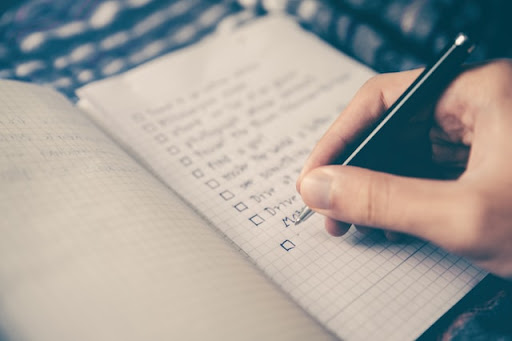 Photo By: Glenn Carstens-Peters
Creating a wedding decoration checklist containing all the essential details is crucial. Your checklist should include all the items you need to transform your wedding venue, from the lighting to the welcome sign, floral arrangements, table clothes, table stands, etc. 
Create Your Color Palette
Rather than sticking with a particular color you think may come out great, consider creating a color palette that can guide your wedding decor. By choosing complementary colors or even varying shades of your main color, you can enhance the look of your décor.
Choose a Decorator You Trust
Yes, you're sure of how beautiful you want your wedding decor to look, but this can only be possible with a good decorator. If you choose to go with a decoration company, trust them to do a quality job of transforming your wedding venue. Also, request pictures of their previous jobs so you know what to expect.
Flexibility is Key
Keep an open mind to accepting new ideas and designs that can transform your space. Experts and professionals may have a thing or two to twitch from your original design. Be flexible! After all, your wedding decor speaks volumes about you and your partner's personality, don't be rigid to accept adjustments when necessary.
Conclusion
Although not so many people are enthusiastic about planning their wedding. But planning your wedding decor and the venue is a lot more exciting. You get to create your dream wedding style in reality. Generally, once you have sorted your wedding decor and venue, every other planning process will fall into its place.
Creating a checklist, having a budget, and having an open mind will help you make the right choices regarding your decor.
Remember to go all out or stay within your comfort zone while decorating. Either way, a gold flower arrangement pot will help accentuate your floral arrangement. Helping you achieve that dream wedding you have always desired.
Now that you have a complete guide to planning your wedding decor, it's time to start working on them to make your wedding decorations as beautiful as you want.
---
Interesting Related Article: "Creative Decorations for Wedding Entrance"