Television broadcasts have more than tripled during the epidemic. A panel of experts at Webinar point out Americans watched 27 billion minutes of TV content – 50,000 years of content in just one-day, i.e., 4th April 2020- compared to 70 billion a week last year.
Similarly, there was an increasing trend noticed for region-hopping tools during the pandemic. Where professionals were using VPNs to ensure business continuity, others utilized its capabilities to bypass geo-restrictions and content blocks on OTT platforms.
For instance, some OTT media platforms like Hulu are only available in the US. Therefore, if you want to access Hulu in Australia or anywhere else in world, you can check out huluinaustralia.com; a great resource for all information regarding Hulu and VPNs!
Want to learn more about the impact of COVID-19 on over-the-top (OTT) media streaming and its future? Stay with us to get further details.
Consumption of OTT Media Streaming During COVID-19
With millions of people stuck at home due to self-quarantine and state-wide lockdowns for COVID-19, the use of broadcast media has seen an increase. The significant changes are discussed below.
1. Binge-Watching Increased Massively
According to a recent report, the OTT market accounted for $110.1 billion in 2018 has recorded a healthy growth rate of 19.1% with USD 155.6 Bn in the current situation of COVID-19. It is expected to grow $438.5 billion by 2026, and these numbers will only continue to grow! Even platforms like Hulu that are only accessible in the United States were receiving traffic from all regions globally!
2. Paid vs. Free Streaming Options
Different monetization strategies are working for the production, distribution, and measurement process.  Consumer demand for both paid and free streaming services raised. Among paid services, Netflix is winning the streaming war. On the other hand, YouTube is working well in the free category.
The pandemic has also given a jumpstart to other VoDs like Apple TV+, Disney Plus, and HBO Max. So, it isn't difficult to see that the trend of streaming will continue to boost even after COVID, as people decide to subscribe to multiple OTT platforms and even use VPNs for bypassing geo-restrictions.
3. Longer Viewing Sessions
More video usage and extended viewing sessions were observed during COVID-19. The viewing session increased by 380% in March 2020. However, it resulted in a 15% reduction in the average download speed at the same time, indicating that network providers control the congestion well.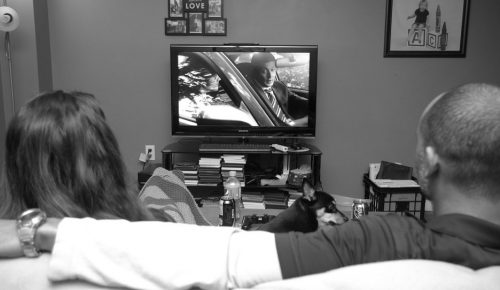 4. Shortage of Live Supports
It is observed that streamers complain against the shortage of live games. As a result, they explore other sites, particularly news, gaming, and entertainment content. So, live sports a potential area for broadcasting services that will continue to expand further.
Consumption of OTT Media Streaming Post COVID-19
Considering the economic uncertainty and the high unemployment rate, the demand for streaming will remain high even after COVID-19, despite the ongoing hide and seek between OTT platforms and VPNs. It is not easy to create many jobs in a short time as it was before COVID-19.
A considerable number of people will be staying at home.  Therefore, currently, OTT businesses need to pay attention to increasing competition and consider how to stand out by empowering the existing libraries to generate more value.

Future of Streaming Platforms Post Coronavirus
Streaming content providers introduced several innovations in video compression technology. They successfully get better performance and lower bandwidth usage over the past few years, which has become even more critical in the wake of the COVID-19 disaster.
This change in broadcast behavior will undoubtedly continue after the coronavirus. Streaming video providers should invest more to create the basis for a transition from direct television streaming to OTT onwards. Similarly, the demand for streaming platforms will continue to increase, indicating enormous potential for business opportunities.
Wrapping Up
Overall, the disruption from the coronavirus crisis had rapidly changed everything we do. Consumers want new entertainment options while stuck as a home, and distributors and content owners want to reap more fruit from their investment. Considering the fall in level of income level, there is also a massive space free premium content to capture a significant share of the streaming market.
---
Interesting Related Article: "Netflix is the most used platform for TV entertainment among US adults"