The United States has always managed to make a living from gambling, going back to the founding fathers who would hold lotteries to attempt to fund much-needed purchases for the country. From this legacy, America has some of the largest casinos and resort towns in the world–and complicated history of gambling legislature to top it all off.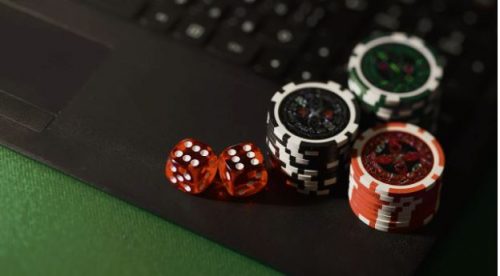 In just the past five years, the repeal of PASPA, the shifting state laws regarding online gambling, and the ongoing challenges to the Federal Wire Act have drastically changed the gambling industry in the United States. For many gamblers, this leaves a lot of questions to be answered about the legality of online play. Here, we'll break down some of the laws that affect online gambling in the US today and hopefully answer a few of those questions.
Power Balances
Two tiers of legislation make up the legal framework in the United States: federal and state. While state laws apply to the individual states and their residents, federal laws apply to the entire nation. If any state laws that conflict with federal laws then the latter will typically prevail. Presently, a combination of federal laws and state laws determine whether or not online gambling is legal.
Repeal of PASPA
The recent repeal of PASPA in 2018 was one of the biggest exchanges of legislative powers in recent years, which opened up the lawmaking rights surrounding sportsbook regulation to states. Before the repeal, it was illegal for states that hadn't already established a sportsbook market to decide to do so. Several states that wanted to get in on the sportsbook business took the issue to the courts, arguing that PASPA went against anti-commandeering doctrine. The Supreme Court agreed, repealing PASPA because it violated the tenth amendment, which says that all power not expressly given to the federal government is reserved for the states.
Now each state is allowed to legislate its own sportsbook regulation, opening up new economic avenues. During the COVID-19 lockdowns, some states used this as an opportunity to recoup income after facing financial shortfalls and stoppages. The sports betting market has grown into a billion-dollar industry nearly overnight and continues to climb with online bookmakers becoming increasingly popular. The only problem is that, technically, online gambling is illegal and there is still a lot of grey area when it comes to the crossover of state and federal laws.
Federal Effect
Both the Federal Wire Act of 1961 and the Unlawful Internet Gambling Enforcement Act are federal laws that limit online gambling modernly. The Wire Act was initially created to criminalize using wire communications to place a bet in another state, but the Department of Justice has gone back and forth with the courts for years about the present-day interpretation of the Act.
At this time, a District Court Judge has ruled that the Federal Wire Act only applies to sports gambling, not all online gambling. In response, the DOJ has filed a notice of its intention to appeal that ruling, believing that the Act is "not uniformly limited to gambling on sporting events or contests." The UIGEA may not make online gambling illegal outright, but it makes taking unlawful money wagers online criminal, and in a market with so much grey area that can be a big risk for operators.
Online Gambling and You
So what does all of this mean? Is online gambling illegal or not? Well, yes and no. Similar to marijuana laws in the US, state and federal laws are conflicting. There isn't much risk for individuals who want to gamble online, as long as they are playing on safe and reputable sites. Operators in the US are at much higher risk for prosecution, although the more states that pass pro-online gambling laws and the more public sentiment leans towards allowing online gambling, the less likely it is that federal entities will feel pressure to go after them.
How to Prepare
The most important thing to do when gambling online is to know your state laws and to pick your play sites very carefully. Even if your state has introduced more lax gambling laws, not every site that is available is going to be playing by the rules. You can use a third-party aggregate to find legal online gambling sites in the USA, like those recommended from oceanalaw.com for example, that will vet your options for you and even show you some of the best welcome promos available. Practice good cyber hygiene and keep an eye on the developing legislation and politics surrounding online gambling, so any sudden changes don't catch you off guard.
---
Interesting Related Articles: "What to Expect From The Gambling Industry in 2021"