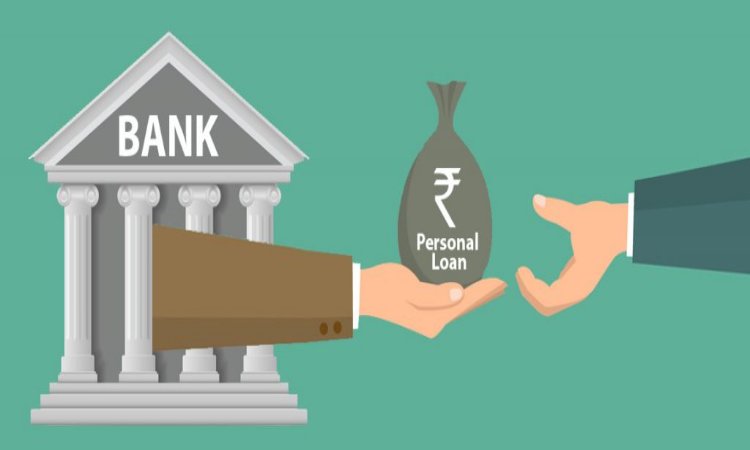 Personal loans have become a savior for people in these tough times. With technological advancement, there have been a lot of developments in the FinTech industry. Getting a personal loan has become much convenient and seamless today. Since most financial goods are available at just a single click of a button, most people prefer to apply for quick loans online as they can avail of them from the comfort of their home. However, this doesn't mean the offline method to get a loan is completely dead. It is still popular amongst people who don't trust technological methods.
Offline or Online Quick Loans?
Usually, the online method is seamless and convenient for most people, but each procedure has pros and cons.
The old traditional way for a personal loan application is referred to as offline quick loans. It needs applicants to visit the branch and fill out all the necessary documents. Hard copies of the KYC forms are compulsory. One of the many reasons why several people opt for offline loans is the direct interaction they get along with the much-needed informative service. You can even apply for a small cash loan on Aadhar card. But this method is not ideal for those who are tech-savvy and are on the lookout for a quicker solution to apply for personal loans.
The developed technology has enabled numerous people to choose online services and reap the benefits from the comfort of their houses. Therefore, they prefer to apply for quick loans online. It is the best way to get a quick personal loan application as it requires less processing time and documentation. They also give you the power to choose the best option amongst many others. However, few people like the old-school offline way to avail of quick loans.
Difference Between Offline and Online Personal Loans
This comparison between offline and online loans will help you to determine which is suitable for you.
Category
Online Personal Loans
Offline Personal Loans

Convenience

When it comes to convenience, quick loans online are definitely much better as they can be availed from anywhere at any time.

An offline personal loan demands you to visit the financial institution and fill out the necessary details. Getting a loan advisor to talk to you can also take a lot of your time.

Interaction

As all the documents and the details are filled in online, there is no human interaction necessary. However, the drawback of this is that there isn't much-personalized service.

For offline applications, you need to talk to the loan officers, and they will guide you. Visiting a bank will allow you to experience some aspect of personalization. The staff will answer all your doubts and questions that you have in mind.

Documentation

Minimal documentation is required as scanned copies of KYC documents are uploaded. For

small cash loans on Aadhar card

, even fewer documents are required.

An intensive and excessive procedure is followed, which involves filling out different forms. In addition, you need to carry photocopies of all your paperwork, and you'd have to fill in several documents manually. It is a time-consuming process.

Processing Time

The processing happens in the next few hours, and the documents are immediately approved. Your lender will instantly tell you whether or not you are eligible to get a loan. You don't have to wait for too long when applying for quick loans online.

For offline mode, the processing time varies from ten days to two weeks. Your financial institution needs to verify your credit profile and the documents that you submitted. Also, your bank may be closed on some specific dates.

Security

This procedure is completely secure as everything is done without involving others.

The risk of losing documents and your private information is always there. Even if it is a small cash loan on Aadhar card,

your address and personal details are at risk.
It is vital that you understand the merits and demerits that come with online and offline methods before deciding to apply for a personal loan.
Conclusion
There is no right choice when applying for a personal loan. It all depends from person to person. While the benefits of online personal loans are definitely higher, some people don't trust the technology and prefer interacting with the staff face to face for a quick personal loan. Go for what you think is suitable for you.
---
You may be interested in: 7 Creative Offline Marketing Strategies