It was 2004 when O'Reilly gave us the concept of 'web 2.0', enlightening us about the social nature of the Internet. A space where the user is the center of the universe, especially as a creative entity that, in addition to generating its own content, shares it and collaborates with other users in the construction of the global network. In this context, it is not surprising that user-generated content (UGC) is here to stay in the marketing sector.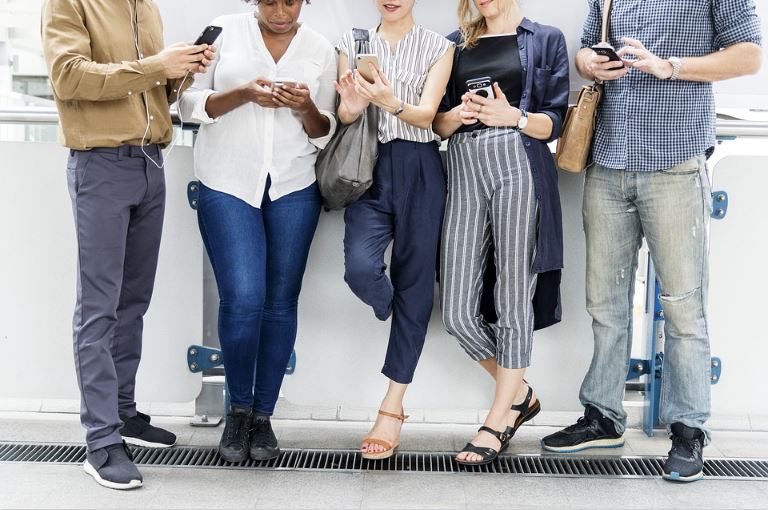 What is UGC and what advantages does it offer?
In the advertising field, UGC or user-generated content is, as the name itself indicates, any type of content created by a brand's own customers, including blog posts, tweets, videos, multimedia montages, messages on social networks., among others. It is a vein that offers multiple benefits, so its inclusion in content generation strategies is more than recommended. And what are the advantages of leaving content creation in the hands of users?
The main advantage of UGC is that it allows you to offer advertising content that does not look like advertising. That is, it is the ideal way to communicate with the audience without selling them the motorcycle; in addition to enabling users to inform themselves through their own creations, contributions, ideas, and opinions about products and services. In the end, purchasing decisions are influenced by peers, which is the main reason why campaigns designed by and for the user have such a high success rate.
For example, a screenplay plays a crucial role in the world of user-generated content by providing a structured narrative framework that guides creators and enhances the quality of their work. While user-generated content often thrives on spontaneity and authenticity, a well-crafted screenplay can bring focus and coherence to the storytelling process.
Additionally, a screenplay can assist in maintaining consistency, ensuring that the story remains coherent throughout the content creation process. If you're searching for professional assistance with your scriptwriting needs, consider reaching out to a Script Writer for Hire who can provide valuable expertise for your project.
User-generated content is also an asset for web positioning since Google views the freshness, originality, and creativity of content generated by users in a better light. On the other hand, UGC also helps to build customer loyalty and increase engagement with users, creating strong ties with consumers without having to increase the budget.
Examples of successful UGC campaigns
Letting users generate their own content and voluntarily share it on social media has infinite power, especially if you give them a little push. In this sense, the Share a Coca-Cola campaign is a masterful work, as it encouraged consumers to share their own images on social networks in which personalized cans and bottles appeared with their names and surnames. The result was excellent, increasing the engagement ratio to unsuspected levels.
Starbucks did something similar with its White Cup Contest, a simple and cheap UGC campaign that managed to attract the attention of thousands of users. They were also asked to send images, although in this case, the main object was the company's glass with some original motif created by the customers themselves, who hoped to win a unique prize: being the author of the template for an exclusive Starbucks glass.
Contests seem to work perfectly when it comes to UGC campaigns, at least taking into account the success achieved by Barceló or Target, although what really works is resorting to emotivism. Rene played that card in its Your Story, Your Song campaign, where users shared a personal story that competed to be the main motif of a Zelda and Babe song. Furthermore, this UGC campaign, like those of San Miguel (Music Explorers) and Audi (The Sound of Emotions), demonstrated that music is another equally powerful claim in user-generated content strategies.
How to implement a UGC campaign?
With these examples as references, it seems that UGC campaigns are easily implemented and always successful. The reality is that everything depends on the curation and foresight work behind it, an essential prior process to avoid getting your fingers caught with the issue of copyright, as well as to offer valuable and quality content to the audience. In this case, focusing on social media is the best starting point for searching, selecting, and filtering user-generated content.
With the right tools, curation is a piece of cake, allowing you to review user posts daily, identify the followers who most influence your posts, or filter content based on quality and type of content (video, photo, text, etc.). etc.), of the associated tags, or of the users involved. The latter is important, mainly to ask their permission before using their content as part of the UGC campaign.
In any case, obtaining user consent to publish it is much simpler than including UGC content within the brand's general strategy, fitting it naturally and credibly into campaigns to provoke feedback and encourage engagement. The point is to maintain that fresh, informal, creative, and spontaneous air of user-generated content, an action that is much more appreciated when we limit ourselves to moving in group environments, such as digital communities and social networks.
---
Interesting Related Article: "Top 7 Creative Ideas for Business Marketing"