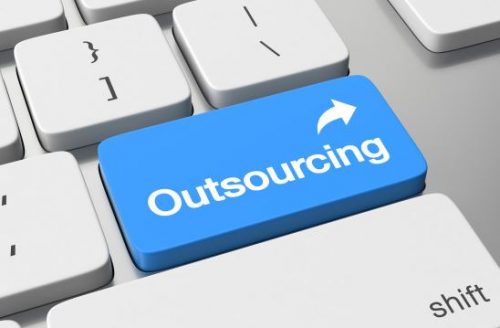 Wondering what is going on in the global outsourcing market in 2021 and what to expect in the nearest years? The data revealed further will brightly demonstrate to you that!
If the Covid-19 pandemic didn't occur, the international market would look another way than it is nowadays. As a rule, every industry possesses a couple of long-term predictions, where the market experts depict their expectations about the market overview, trend, and other aspects that big companies, as well as startups, care about the most.
However, the pandemic has violated most probably 80 percent of existing predictions with its powerful damages. Global economics can never be the same as in pre-Covid-19 times. That is why, currently, our task is to get to know it better, realize the prospective trends to predict the dominating characteristics. Do you wish to get yourself informed regarding the global outsourcing market development and all engineering/IT outsourcing trends in 2021 and how they can influence the market in the years to come?
We have conducted powerful research, extracting analytics from reputable websites to get the outsourcing statistics organized. Additionally, we have revealed several trends that shape the future of outsourcing and we are ready to share them with you right here.
Let's look into the infographics we have composed for you to get the full picture of the global outsourcing market development in 2021— 2027.
Consider hiring contractors that deliver global engineering services for your small business or startup? Start your way to hiring success with Engre.co. This B2B engineering marketplace is not only about benefits from global sourcing but it is also a great option if you want to attract new clients!
Engineering Outsourcing Market 2021
Based on the infographics, we can state that the market looks (and will look) as follows.
In 2020, the engineering outsource market earned 98.3 billion US dollars. As we see from the infographics, in 2021, the market earned 1.7 billion more compared to the previous year with the US outsourcing market as the leader. By 2027, the global engineering outsourcing market is supposed to earn around 431.12 billion US dollars with a CAGR of 5.1 percent in 2021—2027.
Among the most popular outsourcing services, IT, Accounting, and Digital Marketing prevail with 64 percent in total.
When it comes to a type of business that implements outsourcing services, Statista reports that it is engineering startups that integrate outsourcing to satisfy their top business needs. The last is considered IT/HR operations, client service, and data security.
How About Tech Trends in the Engineering Outsourcing?
According to Statista, more than 3 billion people will buy goods and services online by 2022. This results in the arrival of new trends as well as a substantial tech transformation in existing industries. Among the trends that shape the outsourcing market development around the globe, they point out as follows.
The requirement for cloud computing is significantly growing as the amount of data that needs to be stored is increasing. More and more big and small businesses benefit from introducing the cloud because it guarantees faster data operations, better data protection, and the advantage to update business processes by smoothly integrating multiple business apps.
Big enterprises and startups started turning to outsource for top-performance cloud platforms. They will continue actively collaborating with vendors that design software cloud-oriented services. As an alternative, they will partner with vendors to get support for transferring their current infrastructure to the cloud. Along with that, the demand for security services to prevent all possible threats will rise.
Speedy performance and automation will ensure businesses stay competitive in the market. AI offers automation, letting software applications learn rather than blindly executing various commands. Software outsourcing companies that are proficient in the ways to introduce AI solutions in a business's workflow will be able to handle data automatically, elude mistakes, and optimize capacity.
What is more, AI improves the client service quality in outsourcing. It designs unique client journeys that support customers in making appropriate choices. Chatbots are considered efficient personal assistants of clients when it comes to recommending/consulting during purchases. Consequently, businesses will witness a growth in performance and client service together with great employment options.
Currently, Robotics Process Automation (or RPA) is in trend because of business automation. The majority of routine activities will win from integrating RPA tech. For example, client service, payment/invoicing processing, and supply chain management. Robotics Process Automation will enable big enterprises as well as small startups to free up time for more challenging tasks and delegate repetitive actions and menial tasks for bots or virtual assistants.
As a result, this will minimize operational expenses, optimize work supervision, and reduce manual errors. So, outsourcing companies invest their budget and time in business automation to deliver greater solutions for their customers.
There is a tendency for companies to start supercharging their automation strategies with the help of using Robotics Process Automation with several cognitive solutions, for instance, VR, ML, and speech recognition. Such technologies automatize higher-order activities that demanded human participation (in particular, judgment and perceptual capabilities) several years ago.
Progressive Web Applications.
The requirement for a user experience of higher quality is increasing as well as the demand for progressive web apps. What is the difference between traditional mobile apps and progressive ones? The last has the opportunity to move back and forth between mobile and web applications. Progressive web apps are developed to build a mobile app-like experience when using an ordinary website. Additionally, progressive web apps are painless to design and support.
Progressive web apps are considered a perfect option for businesses that demonstrate no wish to design a mobile version of a website as well as Internet users that choose to use mobile apps as they are more convenient. Both parties will benefit from the technology as its design is quicker. It also shows the identical effect as a traditional mobile app. This is the reason why many businesses will search for outsourcing companies to use progressive web apps to gain their business targets and meet their customers' demands.
---
Interesting Related Article: "5 Biggest Benefits of Outsourcing IT"