With the emerging outbreak of a novel coronavirus, millions of people have been following social distancing rules to self-quarantine at home. In contrast to many other economic sectors that are drastically affected by the pandemic due to lockdowns, the video game industry has exploded, it has become a way for millions of quarantined people to pass the time and stay connected to others without spreading coronavirus.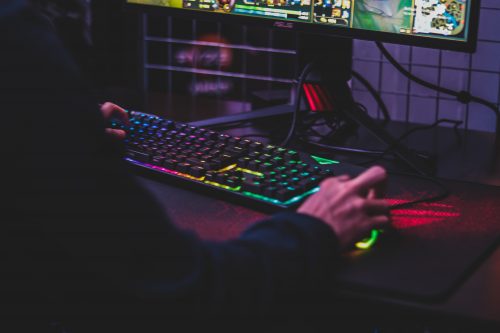 Gaming sales in the US in August increased 37% year-over-year to $3.3 billion, according to the market research firm NPD Group. That's the fifth straight month of huge jumps in sales compared to the same periods in 2019.
Esports and Global gaming events however have been hit hard by the pandemic. The largest gaming trade event E3 2020 has been cancelled, and countless large Esports events have been postponed indefinitely due to travel restrictions and quarantine rules. Annual Global events such as the CS:GO ESL Pro League and PUBG PCS have all been switched to be played online instead of the usual live play in a stadium. With all these changes in mind, the League of Legends World Championship (The biggest event every year in terms of Esports) was decided to be played live in China Shanghai.
Adopting a similar "bubble" concept as the NBA playoffs, players and coaches were quarantined for 14 days and tested for the coronavirus weekly while in the bubble. As well, 3.2 million fans registered for the lottery where the lucky 6000 fans chosen were able to attend and watch the game live in the Shanghai Pudong stadium. The event was played out from Sept 25-31 Oct 2020, where DAMWON GAMING was crowned the World Champion for 2020, it had been 3 years since a Korean team had picked up the trophy ending China's 2-year domination of the event.
Under the current situation with lockdowns and travel restrictions, it seems inevitable that we would see a shift from Esports live events into tournaments being played online. As expressed by global tech firm personnel, the current global pandemic has actually speeded up our online technology by 5-10 years. What was planned to be in place 5-10 years from now for global firms such as remote server access and streaming technologies were forced to be implemented immediately in 2020, the same goes for the Esports world, event organizers and Esports teams have put in place the necessary technology and equipment to organize online tournaments with live broadcast and commentary to put up a show for fans to view.
Fortnite has actually been the pioneers of holding regular online tournaments, it is currently the only online game where you can simply register your account online and participate in weekly clash cup tournaments and win cash prizes, we would not be surprised that other gaming giants such as League of Legends follow suit where players can simply register online with their Riot accounts and compete, especially with the new TeamFight Tactics (TFT) being introduced by Riot where you can compete solo instead of having to come up with a team of 5.
Even with the current pandemic gone, we would expect such online tournaments to occur more frequently in various platforms and games. This would make gaming companies promote their game and the gaming community, this would also open doors for young gamers with another channel to start their careers in gaming, such as becoming an Esports pro or even as a streamer creating content surrounding games such as League of Legends.
To climb up the rank ladder to compete competitively you would need to have a Riot account with at least level 30 and 5 purchased permanent champions. Some players buy LoL accounts online from marketplaces, to start playing right away. You can purchase immediate Riot accounts past level 30 where it normally takes weeks to achieve, this also means you would be able to open various accounts in different regions where different online tournaments happen globally.
These widespread increases in both game sales and usage likely can't be sustained as consumers leave their homes more often and life slowly returns to some semblance of normalcy. But they may fall back to a much higher baseline, as the pandemic permanently changes our entertainment habits, and Esport tournaments move permanently towards both live and online events, further steeping the world in gaming culture.
---
Interesting Related Article: " How E-Gaming Tournament Industry is Boosting – a Brief Guide"