As the world gradually transitions towards a post-pandemic era, the global market intelligence landscape is preparing for a paradigm shift. While Market Research and real-time intelligence were already making significant inroads in the past, their importance was further underscored in the wake of this global catastrophe.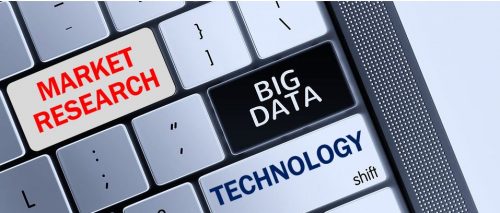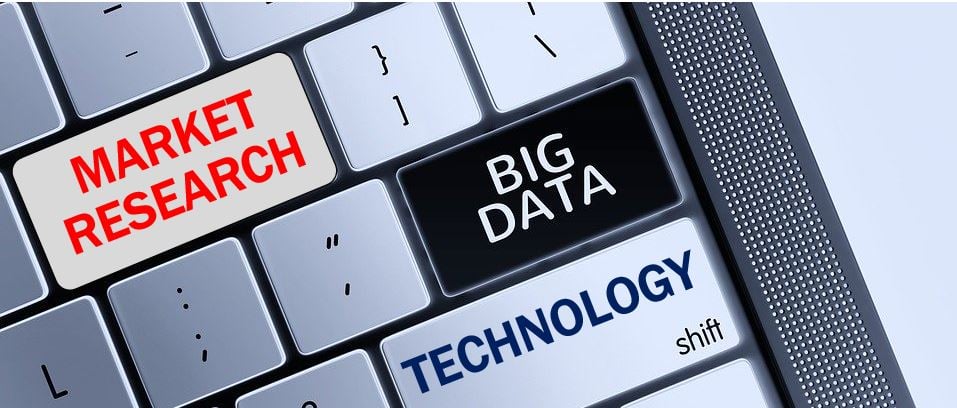 Since the past 2 years, it has become imperative for business leaders to understand that large-scale shifts have transformed how people work and how business is conducted. Business Leaders have understood that there is no one successful business model, but that it needs constant reinvention and reset. But one area that had the highest priority for businesses was to understand the changing behavior of their consumers and be two steps ahead of the game. Unsurprisingly, the COVID-19 pandemic resulted in a long-term psychological shift as to how individuals view various aspects of their lives, and this has significantly impacted buying behavior of individuals as well. Hence, businesses will have to lead with heightened sensitivity and foresight. They will be compelled to adapt to change so as to garner consumer trust.
Hence, enterprises are putting renewed focus towards consumer sentiments. For starters, they are focusing on a basic understanding of consumer experience during the pandemic. Periodic surveys during times of crises have proven essential in acquiring a real-time understanding of prevailing and anticipated attitudes. On a similar note, intelligence firms are capitalizing on capturing time-sensitive opportunities, enabling enterprises to make swift decisions, particularly with respect to assessing the effectiveness of advertisements on purchase preferences. Here are some prominent developments in market research and real-time intelligence that can help enterprises sail through the Great Reset 2022.
Understanding Real-Time Customer Intelligence via Big Data Analytics
The pandemic has testified that consumer needs and preferences have undergone a sea change in the past two years alone. Nowadays, consumers expect heightened levels of mindfulness and sensitivity from the brands they purchase. They seek out products which address broader concerns, such as the values espoused by the company.
To map such trends, companies are likely to invest in advanced software and algorithms. For instance, there are several market research platforms or tools offering behavioral analytics capabilities that permit an in-depth understanding of how customers interact with a particular product or service, the most frequently used feature, prominent power users and other critical data. These tools help analyze, measure and improve customer experience through events tracking and provision of detailed statistics.
Likewise, MarketNgage, a Market Research subscription database, provides consumer insights on the most niche market and product segments aiding enterprises gain insights into consumer behavior in new and emerging markets. By doing so, it represents the voice of the consumer, bringing to the fore purchase and consumption decisions.
How Can Small-Scale Businesses Benefit from Real-Time Market Research?
An increased focus on small-scale business analytics is expected to be prominent through 2022 and beyond, as remote corporations strive to sustain their operations in the global landscape. Moreover, small data analytics is likely to gather more momentum compared to its big data counterpart.
During the height of the pandemic crisis, small-scale businesses had the most to lose, as mandatory lockdowns compelled them to downsize operations. Hence, a need was felt to revamp existing business models, leading to enhanced investments in advanced real-time analytics software.
In this highly competitive environment, it has become important for businesses to map the degree of competition in the business domain. Gathering adequate intelligence on existing players will greatly assist these small businesses in devising strategies on expanding their operations. Gone are the days when big data analytics was affordable only by big corporations.
In many cases, clients prefer approaching small and medium size market intelligence providers, simply for the sole reason of conducting micro-level research. While it may seem that micro-data is not too relevant, in the long-run, these findings prove critical in shaping macro level decisions. Several Indian homegrown market research organizations offer flexible pricing for small and medium businesses.
Capturing Time-Sensitive Opportunities for Enhanced Business Decisions
Time-sensitive opportunities are important benchmarks determining the success rate of any business. Typically, time-sensitive content is especially successful in case of blitz marketing campaigns. This approach is typically targeted towards customers with FOMO (fear of missing out), who cannot afford to ignore anything interesting.
Over the years, social media sites have gained over 1 billion views, primarily for investigating a new product or service. Market research platforms are increasingly using such social media sites to understand customer journey, what triggers them, and this real time intelligence helps enterprises create strategic campaigns to target such customers. These platforms use research approaches which transcend conventional primary and secondary methodologies. With a contemporary approach blending text analytics and social media analysis, there is extensive emphasis on FOMO customers or Gen-Z Intelligence. Such an ephemeral approach helps enterprises understand their buyers and what triggers their buying decisions.
Conclusion: The Future of Real-Time Market Intelligence
As market research becomes increasingly customer-oriented, companies are expected to extensively rely on real-time market intelligence in the years to come. Real time business and market intelligence will continue driving new business models, enhance insights into consumer behavior and act as a primary catalyst for ushering in a revolution.
Real time analytics also has the potential to transform how pricing is defined, measured and implemented across business units and sales channels. Real-time market intelligence is making it possible for determining the best possible timing for pricing specials, with a clear demarcation of consumer behavior at the beginning and end of a particular period.
While real-time intelligence has already had a major impact on global revenue prospects, the future holds even more promising expansion prospects.
About author:
Abizer Shaikhmahmud is a Content Writer & Editor at Future Market Insights, an ESOMAR-certified market research and consulting market research company. He has written extensively about evolving trends in the market research industry. You can connect with Abizer on LinkedIn.
About Us:
Future Market Insights (FMI), is an ESOMAR-certified market research and consulting market research company. FMI is a leading provider of market intelligence and consulting services, serving clients in over 150 countries; its market research reports and industry analysis help businesses navigate challenges and make critical decisions with confidence and clarity amidst breakneck competition. Now avail flexible Research Subscriptions, and access Research multi-format through downloadable databooks, infographics, charts, interactive playbook for data visualization and full reports through MarketNgage, the unified market intelligence engine powered by Future Market Insights. Sign Up for a 7 day free trial!
---
Interesting Related Article: "Effective Market Research for Business: Importance & Tips"