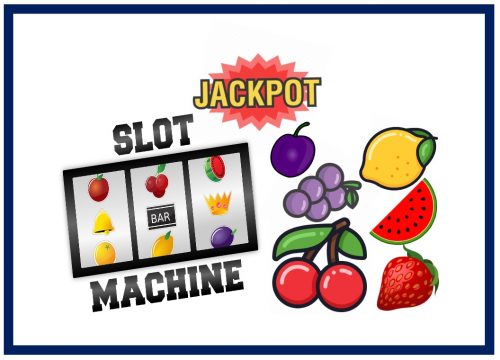 When talking about casinos, the first thing you synonymise with them is slot machines. The two go hand in hand, and slots have been staple pieces of traditional inland casinos and popular online casinos for decades. However, as casinos and gambling has been present in society for centuries now, there was once a period in which slot machines weren't the mainstay within establishments. Hard to imagine, isn't it?  Consequently, we will be breaking down the history of the first slot machines and how they have changed throughout the decades.
The First Slot Machine 
When it came to the old-school casino establishments, most floor spaces were filled with more traditional table games, such as Keno of south-east Asia or even craps, which dated back as far as the crusades. However, the dawn of the 20th century saw a dramatic shift due to a certain invention. This would be the first supposed slot machine, created in 1884. Referred to as the Liberty Bell, pioneer Charles Fey debuted his brand new machine in San Fransico, unveiling the single paylined, 3-reel slot machine. Similar to the traditional fruit machines we have become familiar with, this served as a template for all slot machines in the future. 
This machine was groundbreaking at the time as it featured a fully automated payout system which had yet to be seen by any other game, as dealers would have to have been present. Its reels featured a set of reels featuring diamonds, hearts, spades, horseshoes, stars and bell symbols. Upon depositing a nickel, players could pull the mechanical lever on the right of the machine in hopes of landing combinations of 3 of these symbols. They managed to land three adjacent Liberty Bell symbols that would payout the maximum payout, which was only 50 cents at the time. However, this would likely be worth a lot more should you consider inflation rates since the turn of the 20th century.
The Popularity of Traditional Casinos 
After its introduction, The Liberty Bell became increasingly popular. As a result, the Mills Novelty Company, which had previously acquired the patent, began to manufacture increasingly greater numbers of the mechanical slot machines. Variations of this machine and other similar slot machines would remain popular fixtures of gambling houses worldwide. However, the boom of the traditional casinos we know and love today would see a boom in popularity following the end of the second world war. One catalyst was the Las Vegas Strip, following legalising gambling in Nevada 15 years prior. Vegas acted as the epicentre of a gambling utopia and remains like this to this day, attracting punters from all over the globe to these inland establishments.
Traditional casinos provided players with an experience they were likely to find anywhere else. With a wide variety of exciting games, all with the ability to play for real money, people could experience the range of slot and traditional table games on offer. From poker and roulette to craps and slots, casinos were and still are a place where you could indulge in various exciting gameplay avenues.
The Shift to Online Casinos 
Casinos remained like this for several decades, all the way until 1976, when the first ever video slot was introduced —replacing the traditional mechanical reels with digital displays allowed the incorporation of multiple different themes and symbols into slot games. With the first digital slot instalment, a modified sony television was adapted as the game's display, providing players with Fortune Coin. This game would later be acquired by gambling giants IGT.
However, this would only act as a glimpse into the future of casino games as 1996 would see the first ever online slot game introduced, following the rapid expansion of the internet in prior years. Reel Em, released by WMS Industries, was the first online slot available on the recently established online casinos. This shift would only continue to develop for a multitude of reasons. For example, online casinos brought the games closer to the players, making the whole casino experience more accessible as the need for an establishment began to be negated. 
Moreover, the convenience of being able to play when and where you want is due to the adapted mobile compatibility. This became even more common after the evolution of smartphones gave players and punters more freedom regarding how they played their favourite games. 
How Modern Slot Machines Continue to Change 
With the shift to online casinos, slot game features continue to change. Various software adds additional capabilities, allowing for different features, such as wild symbols, to be incorporated. Unlike traditional casinos, this can give players additional chances of winning. Free spin rounds and progressive jackpots are exciting bonus rounds that continue to evolve.
With the shift to online, the need for chips is no more as online casinos provide many different payment methods to fund your gambling endeavours. From the standard visa cards most players have access to, online casinos now accept prepaid cards, e-wallets and even cryptocurrencies. These add a layer of security, giving players ease of mind when making instant deposits and withdrawals.
As live casino games are commonplace amongst many online casinos, augmented and virtual reality has seemingly become a feature that more and more casinos plan to incorporate. However, as casinos have now moved online, the possibilities now seem endless due to the increased technological opportunities.
Summary 
Casino games, especially slots, have changed dramatically since their first introduction back in the 1890s Saan Fransico. From the explosion of Las Vegas marking the epitome of traditional gambling venues to the first online slot being introduced in the mid-90s, online casinos only prove to show the possibilities we could see in the future.
---
Interesting Related Article: "What is Responsible Gambling?"