Without a doubt, the COVID-19 pandemic has affected almost every aspect of life in the past two years. A study by Swiss Re found that the COVID-19 pandemic has influenced people to evaluate the things that are important to them. This means that the pandemic has given people time to reflect on their lives, put things into perspective and creating self-awareness, and prioritize their families and friends.
This being said, this has made people more aware of the importance of financial security for their families should the worst-case scenario happen. This is where life insurance comes in.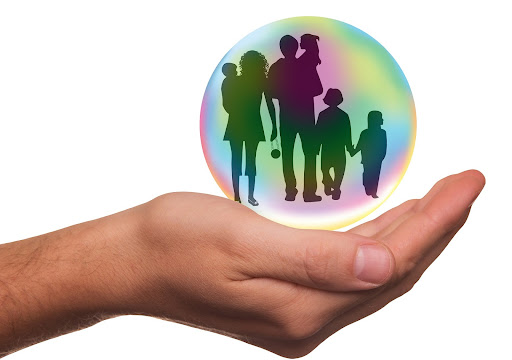 Life Insurance
A study in America conducted in 2020 by PwC found that up to fifteen percent of the people interviewed were considering taking life insurance because of COVID-19 while nine percent wanted to take a critical illness cover.
Now that the world understands the impact of the pandemic better than before, most people are aware of the benefits of life insurance when it comes to its financial security for their loved ones.
Their perception towards insurance companies has changed and most people are now making inquiries on what is needed of them before purchasing the insurance policy. Fortunately, they can now get a free life insurance quote online and evaluate the one that meets their requirements as well as their budgets.
The Purpose of Life Insurance
The main aim of life insurance is to make sure that families have a financial cushion when they lose the person that provides income, or rather when they lose their breadwinner.
Life insurance ensures that the policy owner is financially covered for things that might negatively affect their livelihoods or even lead to their deaths. These are things that might lead to a financial loss. If you take term life insurance, it means that your family is guaranteed payment upon your death, as long as the policy is active.
In essence, life insurance ensures that your family, as well as yourself, are covered against risks that relate to permanent disability or death. 
A family would need this money to ensure that their standards of living are maintained even if their breadwinner is not able to help them anymore or has died. With COVID-19 affecting families and with other members of the families being infected with the virus, many people across the world are now appreciating the benefits of life insurance. There is increased interest and awareness of life insurance and more people are purchasing it.
The Downside
However, even though more people are interested in purchasing life insurance, most of them are finding it difficult to do so. This is because the COVID-19 pandemic has led to the loss of employment and business, meaning that people do not have enough income to take life insurance coverage.
That notwithstanding, people are grappling with the fear of death and how their families would survive. If, for instance, a breadwinner in a family passes on due to the COVID-19 pandemic, life insurance steps in and ensures that the family members are able to pay the burial costs, outstanding debts, and even education costs as beneficiaries.
In developing countries, however, the uptake of life insurance has remained quite low even though people understand its benefits. In some of these countries, the uptake and penetration of life insurance have even dropped due to the adverse effects of the pandemic on incomes.
Conclusion
Even though the COVID-19 pandemic has had adverse effects on both people's financial stability and health, we need to create awareness about life insurance. We need to make sure that every person understands the importance of life insurance and empower them to try and purchase the policies.
Depending on the financial capacity of an individual, many insurance companies offer policies matching the requirements of such individuals. It, therefore, means that chances are that despite a person's income, they can find a life insurance policy that they can afford.
We, therefore, need to find a way to get rid of the myth that states that life insurance is only for wealthy people, as it can be the saving grace for lower and middle-income earners.
---
You may be interested in: What is life insurance? Why does it matter?