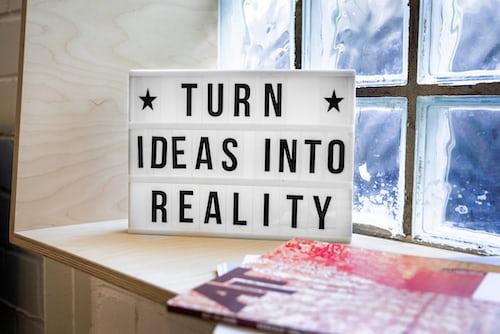 If you are considering opening an e-cigarette business, you'll want to be prepared for high startup costs and difficulty obtaining financing. Because this industry is considered a high-risk one, traditional lenders and banks generally won't lend to a startup. New businesses lack the credibility and credentials to prove that they will be able to pay off the loan.
Profitability of e-cigarette business
When considering the profitability of an e-cigarette business, one must consider the costs involved and the potential returns. E-cigarettes are an expensive product, so retailers are hesitant to stock them. Moreover, they don't know whether or not these products will impact traditional tobacco sales. These two factors lead to a risk of losing money if the e-cigarette business doesn't succeed.
However, the high initial costs of an e-cigarette business do not prevent it from being profitable. However, retailers must be able to deliver sufficient quantities of e-cigarettes to consumers. In addition, it is important to note that the electronic cigarette business is not a monopoly. Since these products are not a luxury item, they don't have a monopoly advantage. However, they are viewed as a DIY fun collection for the geeky crowd and have the social attributes of high-end products like the pink vape pen.
Costs of starting a vape shop
There are many costs involved in opening a vape shop. There are franchise fees to pay, and ongoing costs, such as replenishing inventory. These costs can vary widely. Before starting a business, it is important to consider how much you can afford. You should also consider your personality and your ability to connect with customers and industry professionals.
Marketing your new vape shop is an important part of opening a successful business. The first step is gaining publicity. You can do this through print ads and social media. The costs associated with these activities will vary depending on the type of marketing you are planning to do. You'll also need to obtain insurance for your shop. Commercial property insurance and general liability insurance are both important to have as a new business.
Steps to opening a vape shop
Starting a vape shop requires a lot of legal requirements. It is very important to comply with local, state, and federal laws. You must register your business with the state and obtain a business license. Also, you must obtain a tax PIN certificate. This will help you collect taxes.
Your business plan should include a marketing plan to attract potential customers. You should advertise early, ideally before the shop opens, to attract more customers. It can also include physical and online marketing tips. In addition to that, you may want to hold a grand opening for potential customers.
Once you have decided that you'd like to open a vape shop, you should write down your goals and obstacles. You must also research the competition in the area and the demand for vape products. You can do this by contacting a local lawyer. You must also register your business as a legal entity, which can be tricky. Different states have different requirements for registering a business.
Managing e-commerce risks
As the owner of a new e-commerce venture, you should understand and take the necessary measures to manage the various risks. The long-term success of your business depends on your ability to address the most common risks and implement effective risk management practices. Here are some guidelines to keep in mind:
First, you should prepare for the costs of setting up your vape shop. Since this is an unregulated industry, it can be difficult to secure financing. In addition to high up-front costs, this type of business is considered high risk by big financial institutions. Most banks will not fund a startup since it lacks a track record to prove repayment.
Marketing a vape shop
One of the most important elements of a successful vape business is marketing. In a growing industry, such as the one in which vaping is the new health trend, marketers must stay one step ahead of their competitors. Luckily, there are plenty of options. Marketing can range from producing blog content to participating in panel discussions. Regardless of how your business is set up, staying in close contact with your target group will help you market effectively.
In addition to traditional advertising methods, a good social media presence is critical. Social media allows retailers to engage with customers and establish trust. This, in turn, will increase sales.
---
Interesting Related Article: "Which Vape Devices Advanced And New Vapers Should Choose"