Maintaining accurate bookkeeping is essential for any business, big or small. Keeping track of your financial records accurately can help you make better-informed decisions, monitor performance, and ensure everything is running smoothly.
But if you're manually keeping track of things with spreadsheets and paper documents, it can be difficult to keep up with this task effectively. Fortunately, there are a variety of accounting software solutions available that can help simplify the process by automating manual tasks for accuracy.
In this blog post, we'll explore how accounting software can help streamline your bookkeeping process so you get accurate results every time!
The importance of bookkeeping
Accurate bookkeeping is one of the most important aspects of running a successful business. Without it, you may be unaware of your financial standing, resulting in poor decision-making and potentially damaging consequences.
From tracking expenses and income to preparing tax filings, bookkeeping is crucial for ensuring the long-term health and growth of your business. Proper bookkeeping can also help you predict future financial challenges and better manage cash flow, two critical factors in running a successful business.
Accurate bookkeeping ensures you have a clear understanding of your financial position, allowing you to make informed decisions and stay on top of your finances. For these reasons and many more, bookkeeping should never be neglected or underestimated.
What is accounting software
As a small business owner, keeping track of finances can be overwhelming, especially when time is limited. That's where accounting software comes in. Accounting software is a digital tool designed to make managing finances easier, enabling businesses to track income and expenses, manage employee payroll and taxes, create invoices, and monitor profits and losses.
What makes accounting software so invaluable is its ability to streamline accounting processes, saving time and effort while helping small businesses stay organized and efficient. With user-friendly interfaces and powerful features, accounting software is an essential tool that can help small business owners take control of their finances and focus on what really matters – growing their business.
There is a plethora of options to choose from. You can find help with everything from cloud-based QuickBooks hosting to comprehensive software packages. Depending on your needs, you can also select from a variety of specialized bookkeeping and accounting programs to manage everything from payroll to invoicing.
Benefits of using an online accounting system
Running a successful business involves many tasks, including managing accounts, which can be tedious and time-consuming. However, technology has made it easier and more convenient for business owners with the introduction of online accounting systems.
These systems offer several benefits, such as accessibility from any location and on any device, real-time data tracking, streamlined invoicing and payment options, and better security. With online accounting systems, businesses can save valuable time and reduce costly errors.
Plus, the availability of detailed financial reports allows for better decision-making, resulting in improved overall productivity. Switching to an online accounting system is a wise investment for any business owner looking to streamline their accounting process and take their business to the next level.
Tips for selecting the right accounting software
Running a successful business can be a daunting task, especially when it comes to choosing the right accounting software. With so many options available in the market, it can be overwhelming to decide which one is best suited for your business. The right accounting software can help you streamline accounting processes, organize financial data, and save valuable time and resources.
When selecting accounting software, it is essential to consider factors such as the size of your business, your budget, and your accounting needs. By doing so, you can ensure that you choose the right accounting software that meets your business requirements and helps you take your business to the next level.
Plus, it is important to remember that the right accounting software should be user-friendly and offer features like cloud access, automated data entry, real-time updates, and detailed financial reporting. This will ensure that your bookkeeping process runs smoothly and efficiently.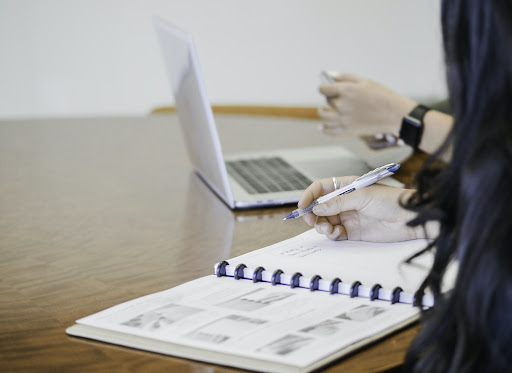 It's clear that accurate bookkeeping is essential for any business, whether you own a retail store, operate a consulting service, or provide other products/services. With the right accounting software, your record-keeping processes can be streamlined and simplified.
Accounting software provides greater accuracy so you can track all of your monetary transactions and manage detailed financial reports. Plus, it eliminates the need for manual data entry and makes it easier to get started with bookkeeping accuracy and efficiency.
There is an abundance of accounting software options available for small businesses – make sure to select the one that best fits your specific needs, budget, and environment. A reliable online accounting system streamlines the bookkeeping process and ensures that business owners have access to easily accessible business activity data.