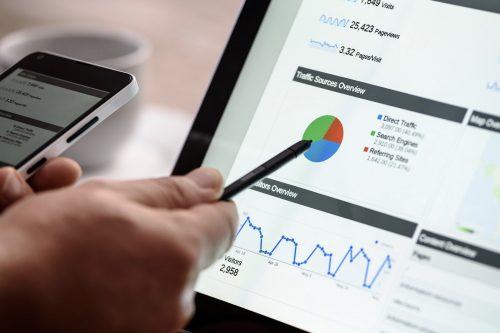 In today's competitive business landscape, effective marketing strategies are crucial to achieving success and staying ahead of the competition. One essential tool to help businesses optimize their marketing efforts is a marketing audit. In this in-depth blog post, we will explore the importance of conducting a marketing audit for businesses, what is a marketing audit, its significance, and the process involved. We will also delve into specific areas to audit, including branding, channels, audience, competitors, and internal resources, and provide relevant case studies and examples to demonstrate the effectiveness of a marketing audit.
What Is a Marketing Audit?
A marketing audit is a systematic, comprehensive examination and evaluation of a company's marketing environment, objectives, strategies, and activities. The primary goal of a marketing audit is to identify areas of strength and weakness within the organization's marketing efforts, pinpoint growth opportunities, and develop actionable insights for improvement.
Why Is a Marketing Audit Important for Achieving Business Goals?
This strategy is a great way to establish where the business currently stands and what needs to be done in order to reach its marketing goals. A marketing audit helps businesses gain an understanding of their current situation, market landscape, current objectives, and marketing performance. It can also create a roadmap for improving the company's marketing strategies and tactics so that they are aligned with the organization's overall goals.
The Process Involved in Conducting a Marketing Audit
Conducting an effective marketing audit involves a thorough review of the organization's existing marketing programs and activities, as well as its external environment. A typical process should include the following:
Establishing Goals & Objectives

– The first step in conducting a marketing audit is to determine the organization's goals and objectives. This will help guide the rest of the process and ensure that all efforts are focused on achieving these predetermined goals.

Analyzing Internal Resources & Capabilities

– The second step is to analyze the company's internal resources and capabilities, such as its staff, budget, and systems. This will provide insight into what the organization can accomplish with its current resources and whether additional investment is needed to reach desired goals.

Assessing the External Environment

– The third step is to assess the external environment in order to gain an understanding of the competitive landscape, customer preferences, market trends, and other external factors that may impact the organization's marketing efforts.

Examining Existing Marketing Activities

– The fourth step is to conduct a detailed review of the organization's existing marketing activities, such as its branding, channels, audience targets, messaging, and performance metrics. This will provide insights into how effective the current marketing efforts are and what changes should be made.

Developing Actionable Insights & Strategies

– Finally, businesses should develop actionable insights and strategies for improvement based on the audit results. This may include developing a new branding strategy, changing channels or target audiences, or improving existing messages and content.
Reasons to Conduct a Marketing Audit
There are several reasons why a business should conduct a marketing audit, including:
Identifying areas of weakness in the organization's current strategies and activities

Gaining an understanding of customer needs and preferences

Assessing the effectiveness of existing efforts

Developing actionable insights for improvement

Identifying opportunities to expand the customer base

Establishing a roadmap for achieving marketing goals.
Specific Areas to Audit
Like any business establishment, a marketing audit requires businesses to take a deep dive into their existing strategies and activities. Here are some specific areas that should be considered when conducting a marketing audit:
1. Branding
Assess the company's brand identity and positioning within the market. Evaluate the consistency of messaging, visuals, and tone across all marketing channels. Consider whether the brand effectively communicates the company's values and resonates with the target audience.
2. Channels
Examine each marketing channel (e.g., social media, email, content marketing) to determine its effectiveness in reaching and engaging the target audience. Analyze channel-specific metrics, such as engagement rate, click-through rate, and conversion rate, to identify areas of improvement.
3. Audience
Evaluate the company's understanding of its target audience, including demographics, psychographics, and pain points. Assess the effectiveness of marketing efforts in addressing the needs and preferences of the target audience.
4. Competitors
Conduct a thorough competitor analysis to identify industry trends, best practices, and potential areas of differentiation. Examine competitors' marketing strategies, messaging, and tactics to uncover insights that can inform your own marketing efforts.
5. Internal Resources
Assess the organization's internal resources, including staff, budget, and technology, to determine whether they are adequate to support current and future marketing initiatives. Identify any gaps or inefficiencies and develop recommendations for improvement.
Benefits of Conducting a Marketing Audit
By conducting an audit of its marketing activities, businesses can gain invaluable insights into their current performance and develop effective strategies for improvement. In addition to the specific benefits outlined above, here are some additional advantages that can be gained from conducting a marketing audit:
Improved visibility into existing efforts and performance metrics

Increased understanding of the target audience and their needs

Improved alignment of marketing activities with organizational goals

Enhanced ability to identify and capitalize on new opportunities.
A marketing audit is an invaluable tool for businesses looking to improve their marketing performance. Through this process, companies can uncover areas of weakness and develop effective strategies for improvement. By taking a detailed look at their current efforts, businesses can gain an understanding of the external environment, customer needs, and internal resources in order to create a roadmap for success.
In Conclusion
Conducting a marketing audit is essential for businesses looking to optimize their marketing efforts and achieve their overall business goals. By systematically evaluating branding, channels, audience, competitors, and internal resources, businesses can identify areas of strength and weakness, develop actionable insights for improvement, and stay ahead of the competition. Moreover, a marketing audit can enable businesses to identify growth opportunities and develop strategies that will empower them to reach their desired goals.
By conducting periodic audits, businesses can ensure that their marketing efforts remain aligned with their objectives and stay up-to-date with industry trends and customer preferences. Doing so will help them leverage the resources they have more effectively and increase their chances of achieving success.
---
Interesting Related Article: "8 Helpful Tactics To Apply In Account-Based Marketing "