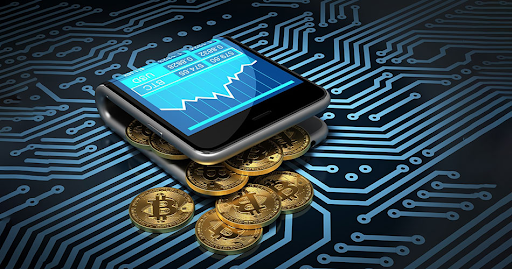 Since the cryptocurrency market is still a relatively new phenomenon, obtaining crypto knowledge can be a daunting challenge. Regardless of how one starts trading cryptocurrencies, crypto education is a critical component of your trading journey. You may be an investor looking to buy your first tokens or a cryptocurrency enthusiast who simply wants to gain more knowledge. Regardless of this, there is a wealth of information and authoritative sites that you can get your dose of crypto knowledge from. 
How to find the best sources of crypto educational resources? 
The internet contains numerous sources of educational resources for cryptocurrencies. While some cover trading concepts, others cover glossary terms unique to the crypto market. However, dissecting this singular worldwide source into smaller pieces is the most crucial and daunting part of the process. 
A good crypto educational site would provide a wide range of knowledge to educate and inform users about what's happening in the market. This includes clear and concise explanations of complex cryptocurrency concepts such as technology, mining, initial coin offerings, and more. Explanations of terms unique to the crypto market such as FUD, FOMO, and HODL, will let users grasp the lingo of the market.   
This is why crypto traders should always look for authoritative sites such as CoinGape. At sites like CoinGape, crypto enthusiasts can get a wealth of information in a categorized way. The site also provides reviews on important cryptocurrency platforms, along with interviews from some of the top professionals in the industry. Comprehensive sources like this make learning about cryptocurrency more engaging and practical. 
How to choose educational sources for cryptocurrencies? 
There are various levels of crypto educational material available online. While some are targeted toward newbies, others are targeted toward seasoned investors. Both intermediate and advanced blockchain and crypto material contain a fair amount of technical details. One of the most important aspects of selecting a source of crypto knowledge is determining the level of depth and complexity you are ready for. Always try to choose sites that provide educational materials that can help you understand the concepts from the ground up. 
Advantages of using sites such as CoinGape
Authoritative sites such as CoinGape provide cryptocurrency news and analytics besides basic and advanced crypto educational resources. They provide a reliable source for all things crypto, segmented into the following parts. 
Crypto educational sites can provide comprehensive market analysis and insights, including price predictions, trend analysis, and technical analysis of various crypto projects. 
While learning about the basic concepts of crypto is important, traders should also stay up-to-date on the latest trends and events in the market. They cover every bit of news coming out from each project in this very fast-moving market. 
At these sites, you will get in-depth reports on various cryptocurrencies, including the project's history, features, and potential for growth. Traders can use this knowledge to understand the fundamentals of new crypto projects and decide whether or not to invest in them. 
For newcomers to this space, it can be quite confusing to pick an exchange, start trading and make profits right away. A lot of times they make costly mistakes that can seriously impact their trading capital. Authoritative crypto educational sites can provide comprehensive guides on various aspects of trading. This includes picking an exchange, setting up a wallet, buying and selling tokens, and using trading tools. 
These educational sites sometimes provide ample opportunities for traders and investors to exchange information with each other and share their experiences in the market. 
Final Thoughts
Crypto knowledge has become one of the largest niches that have attracted the general non-tech population's attention. Some of the plaguing problems which crypto enthusiasts face include irrelevant content, lack of perspective, and lack of depth. Luckily we have authoritative sites like CoinGape which can dispel many of the doubts that crypto traders and investors have. 
---
You may be interested in: A Definitive Guide on Building Effective B2B Backlinks